Yes, it happens that a picture of you gets published without being paid for it or without permission of the person who's face or person is used for commercial purposes. With this I count the covers because after all the magazine often sells by its cover. The first time it happened to me when I was still studying and was looking at sculptures in an open air exhibition and someone took this picture,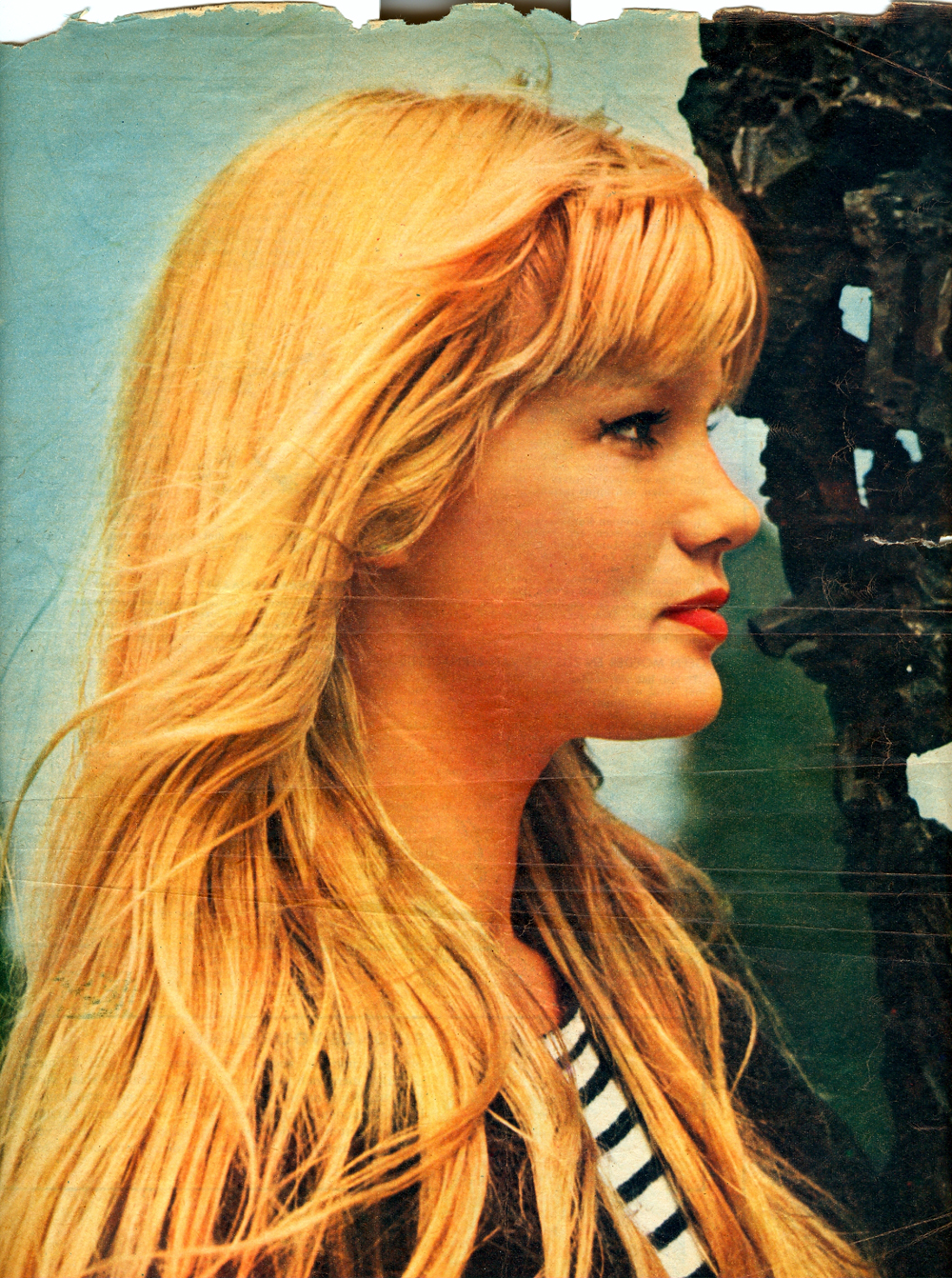 Fine, next thing it is on the cover of " De Katolieke Illustratie" ( The Catholic Illustration).

OK, OK I liked it, because well, it strokes your vanity, right? Nice picture too but still they could have asked to say the least. Next came this cover and I must say I really love this picture because it is natural, I mean we were just walking in the street of Ibiza and someone took a picture,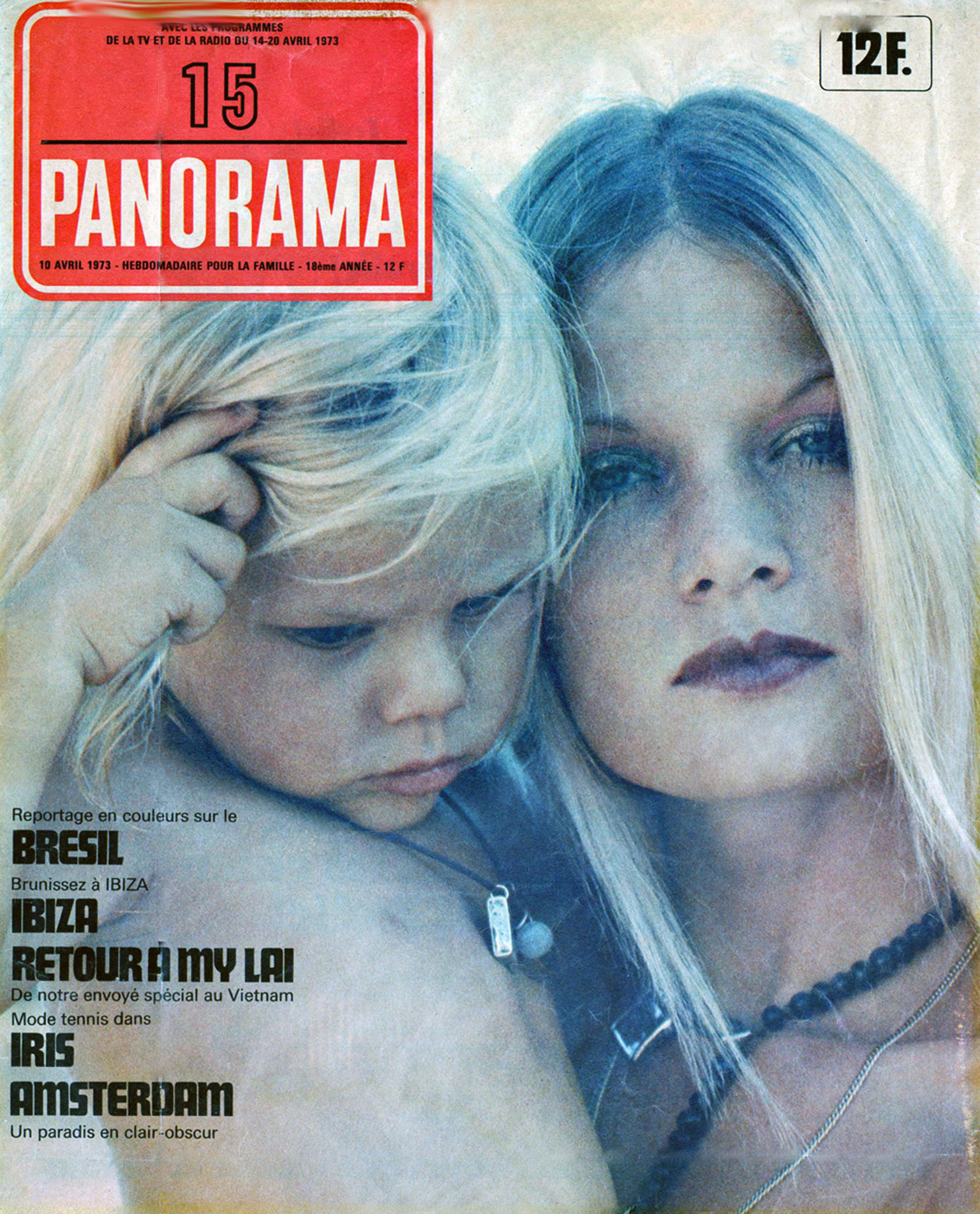 have no idea who, but saw it years later by accident somewhere and it is of course more rare for a model to be on a cover without having posed for it, that is why I like it, me and Alejandro. Still, again, would have been correct if they had asked permission. I guess it happens a lot and wonder if that is legal now at this day, for sure it was OK then to use someone's face for anything if the photographer decided to sell it because he had it and it was a shot probably done during a fashion shoot, this book cover is by Helmut Newton, again I like the picture because it is also one shot in between? Wonder what photographers think of that. Found this book at a second-hand bookstore in Amsterdam.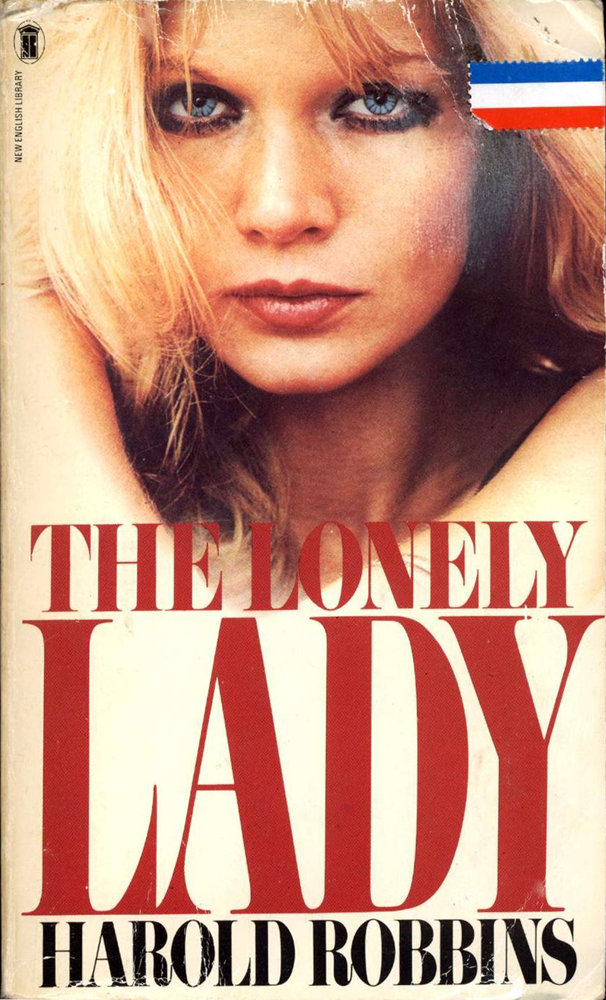 but had seen it years before and had made my agent attend on it but they said they could do nothing because the picture was the photographers property! Honestly one feels a little bit abused. If you think about it could be used for anything… this is decent and really when one is working as a model it is hard to keep track because by the time the pictures come out you are somewhere else and except if you did some great shoots with a good photographer you would check it, but impossible to check everything. A whole other thing is when it becomes a bit sneaky like in the next 2 pictures
The first one is a fashion session with Helmut Newton for NOVA, the wonderful avant-garde magazine and when the session was finished he asked me to do some with a lipstick, I thought nothing of it and with Helmut it is always fun to pose and I thought well, the lips on the blouse he wants to make a funny picture…, and well, he would give me sometimes originals too. Any case only a few years ago I saw the lipstick picture for the first time and was never asked or informed about it or paid for it. Everybody knows that for magazines editorials you get paid very little, it is rather an honour and it will give you automatically more commercial work and there is where you made the butter for the bread… any case, that is how it is, please let me know your thoughts, am I the only one?
Not much news otherwise except I like to say we saw " A single man" by Tom Ford and I think it is a great movie, rare these days I would almost say and I am not a particular fan of Tom Ford.
Must admit he has a lot of charm and knows how to be in the lime light and has an admirable energy but I personally don't like his Fashion designs too much, for man it is excellent I think, like Armani used to be in the 80 ties, looking good on everybody and still standing out like elegant. Well, this movie was all perfect as far as I am concerned, great story, great acting, great directing, great styling, great music and really great photography. Congratulations to Tom Ford and I would think he should stick mostly to making movies!
On an other tone I inform you that our lovely cat, called MOMI, did not come home for a week already but instead we found this creature… had never seen one from near, it is alive here but after hanging for a few days on the wall she left this life this morning…….