Somewhere at the end of 1968 we arrived in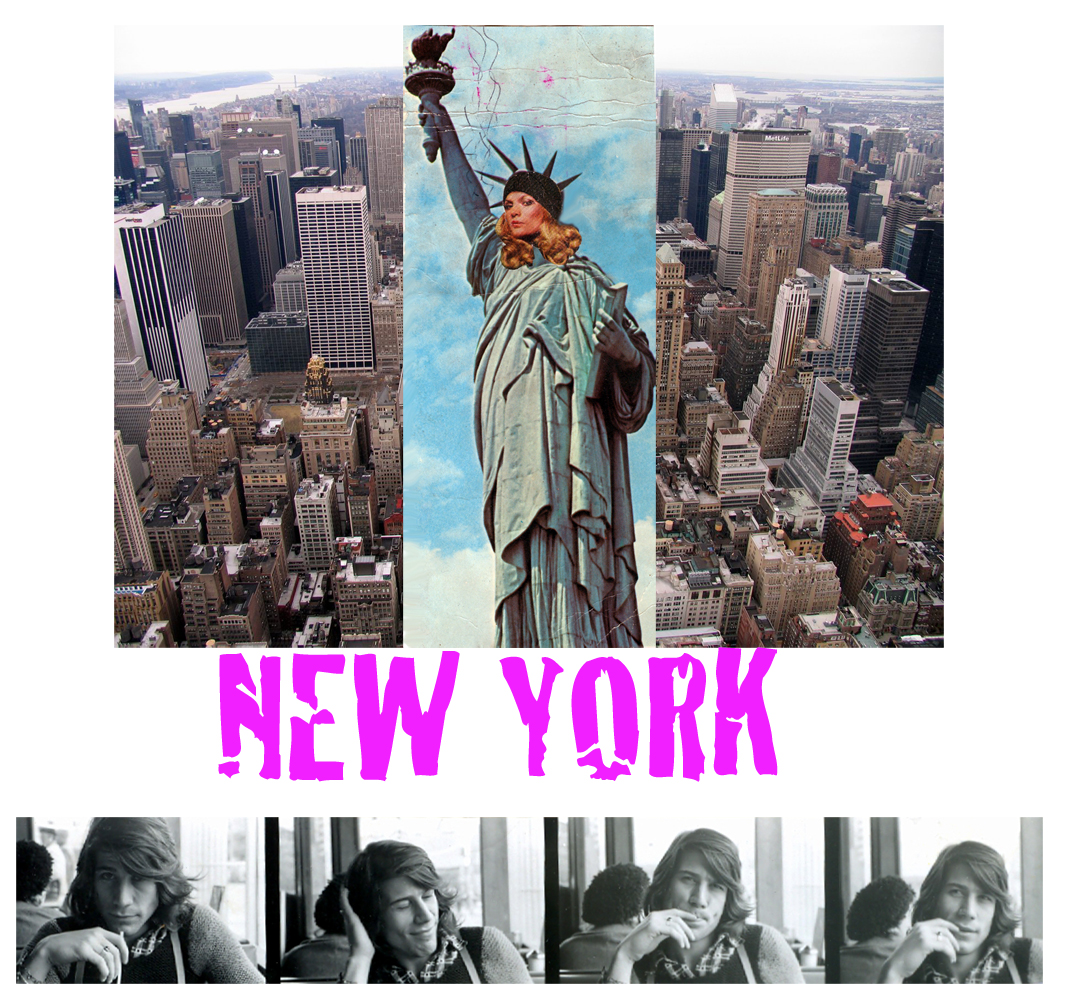 and we rented a room in the Chelsea Hotel we had heard about in LA, it was a place where artists, writers, painters, musicians, actors were staying and it was a wild place. New York itself was a wild place, like a jungle, with so much going on. We soon found a place of our own, 92nd, between Fifth and Madison, just a few steps to Central Park and exactly where the Guggenheim is. It was a great place, there even was a garden, we did not realize how lucky we were and all that for $250 a month. We soon became familiar with the scene and made friends or met friends we knew from other places.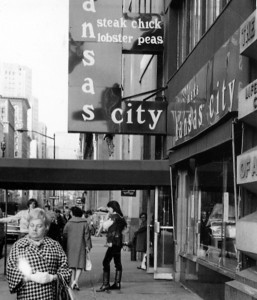 Salvador in front of Kansas city which was THE place to meet and have this wonderful salads and steaks….
Salvador knew the actors of the Living Theatre he had met in Rome and Paris and who were now performing in NY. We would hang out with them quiet a bit and one of the actors, Jimmy Tirov ( alias OLÉ ) of whom I will talk later, even stayed with us for a while. They were extra ordinary people and we met others,Andy Warhol who interviewed us, the cast of Hair, great photographers and models, designers like Paul Ropp as well as a real life bank robber who was actually a very kind person and he told us he never wanted to be caught but rather be shot( he was shot later), police, lawyers and the whole bit. There were crazy parties, almost everybody we knew was into mind expanding and many drugs were available for that, especially LSD. There are many stories and adventures (not to be told here in the Cyber jungle) but I do like to show you the things we did, Salvador painted, we designed leather clothes ( next Blog) and I modeled for the American Magazines ( the next next one ). In the meantime we went for walks in the park and the streets with the baby and on one of these occasions a young photographer asked us if he could make pictures and that was Arthur Elgort, now a known fashion photographer.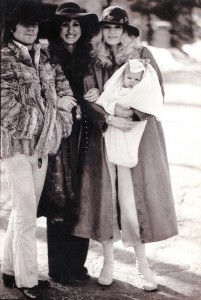 with our friend Miroslava, photo Arthur Elgort
We loved the photo booth and had great fun making pictures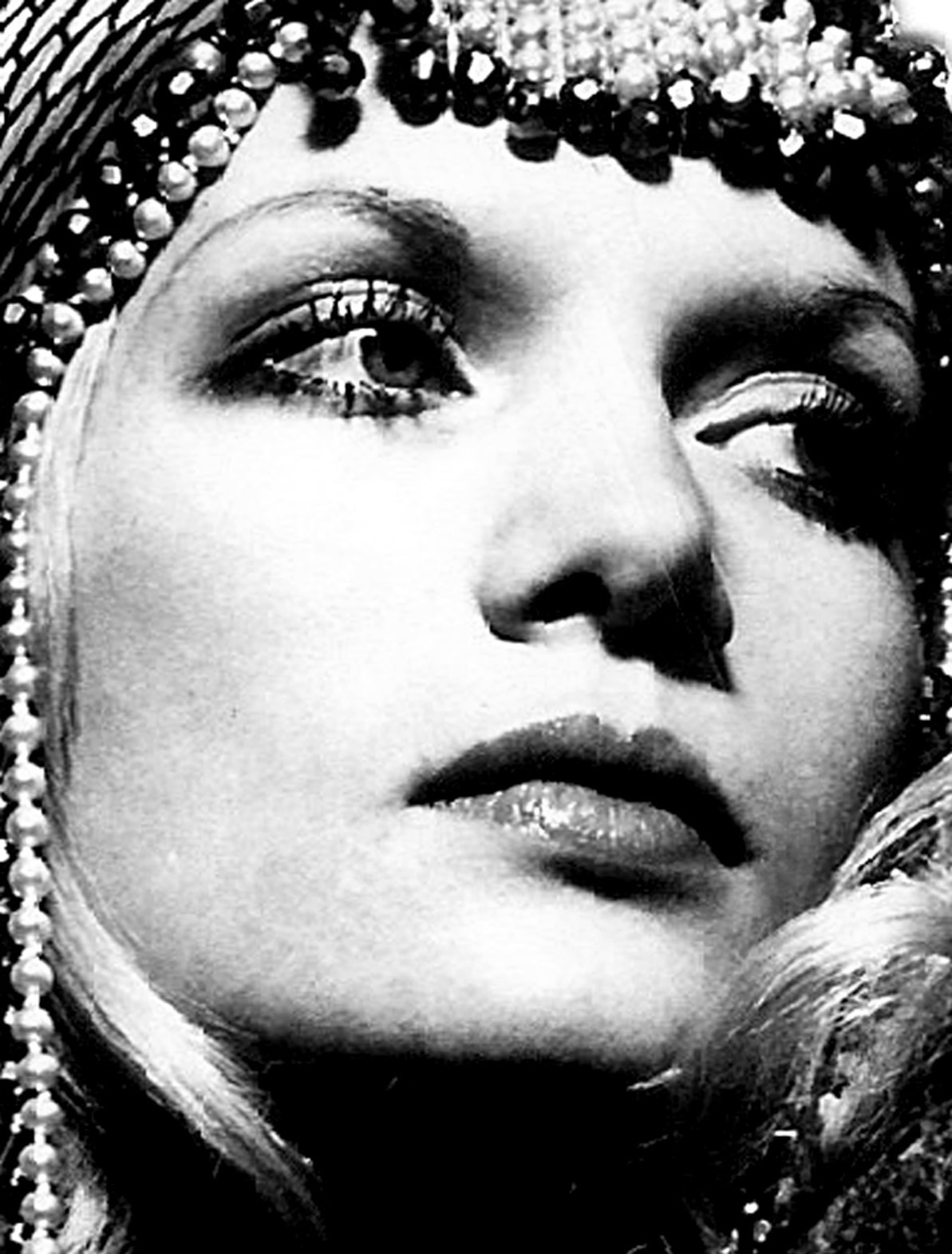 or making test shots with young unknown photographers, which are among my favorite ones of all the pictures I did… mostly because I was wearing my own clothes…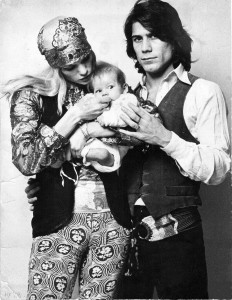 New York 1969 was quiet a year with somewhere in the middle Woodstock, where we went… it was a great year, it was a mind blowing year, it was an exciting year for New York and for us…
OH, and not to forget I saw Greta Garbo! I was looking at some pictures of a film theater and felt someone looking at me and when I turned I saw it was Greta, she looked me straight in the eye then turned and disappeared… I am since always a great fan of hers…