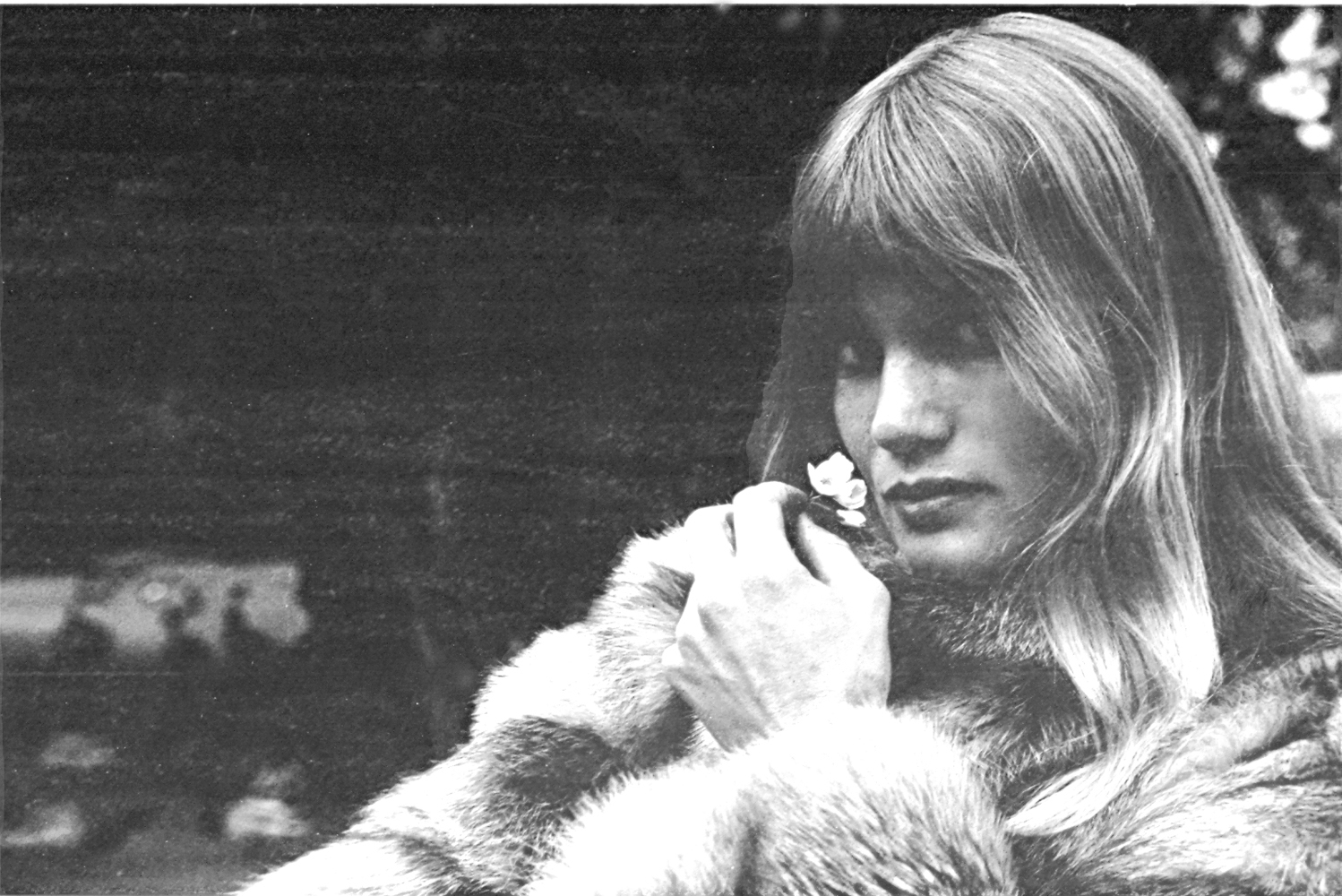 Canada felt nice, Vancouver was very cool and laid back. We had my 2 sisters, we had friends. Kecia Nyman, who was with me modelling with Helmut Newton in Morocco when I met Salvador, was living in Vancouver with her husband John Fluevog who had ( then one) a very nice shoe store where we bought shoes and started talking with John and I was a model? His lovely wife too and that is how we got to know Kecia was there, little did we suspect that a decade later John Fluevog's stores would carry my shoe line. Was nice to spend time with them and Taj Mahal also passed by as he was performing there. We liked Canada and we even thought of becoming Canadian, like our family, Alejandro even had a Canadian passport and because Canada seemed friendly, independent and still quite new in many ways. We rented a nice house and since I was still recuperating, we took it easy. Wonderful days at home  where I took up baking bread. Someone had given me the Tassajara Bread book ( Zen cooking) and there are some incredible bread recipes in there, specially the Banana Nut bread. I became quiet good at it and baked my days away.
We were going to set up a small fashion business with a friend who was going to put up a store and sell our things. So I started cutting and sewing velvets and brocades we had brought from India…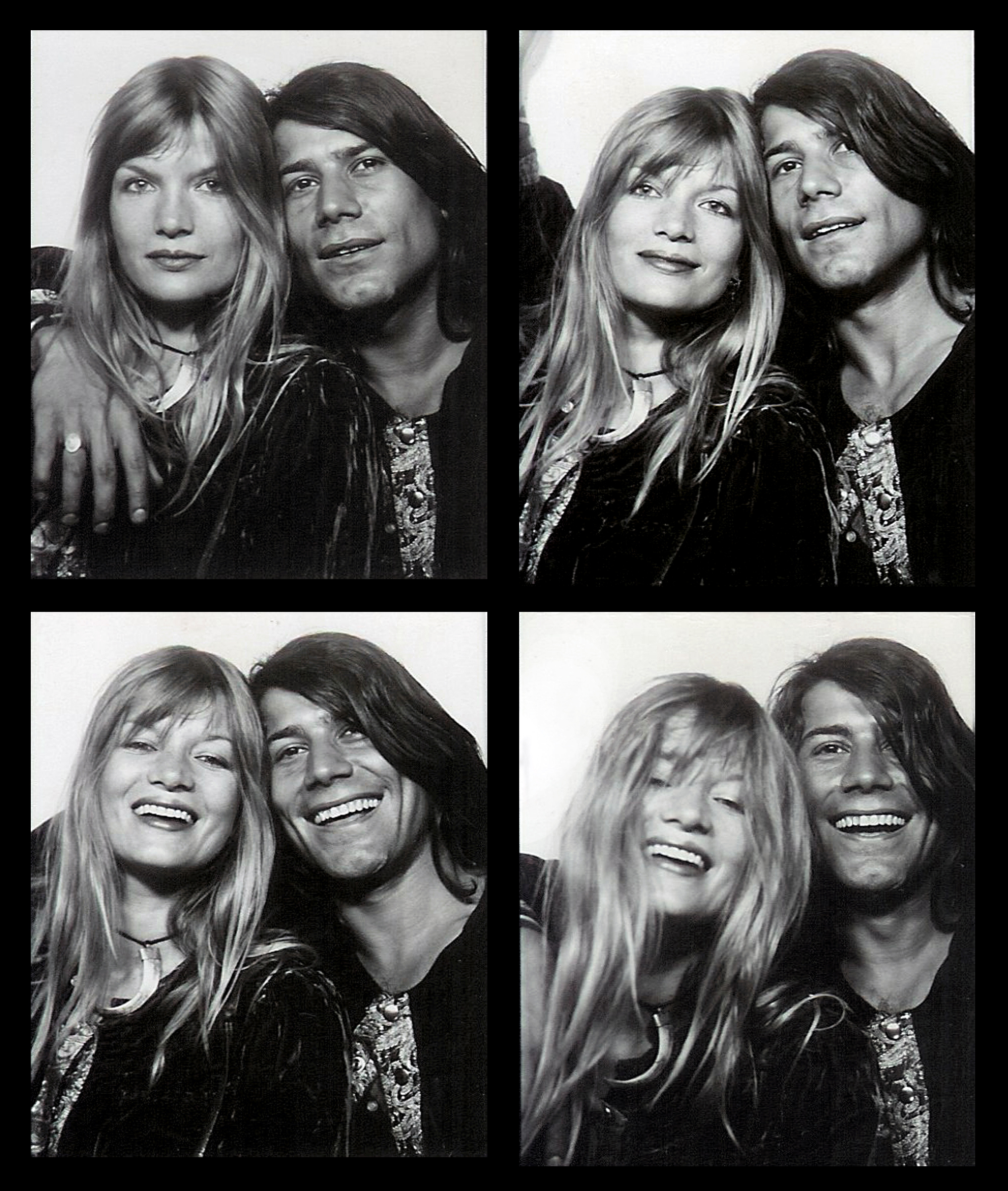 Here we are in the photo-booth wearing the jackets we made.
… But soon there was trouble between him and his wife and it became too complicated . We had a good time doing what we did but thought that Montreal was a better place to try to do something. We got ourselves a used Volkswagen Bus, very pretty, dark green and cream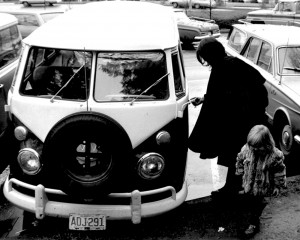 and set off for our trip Vancouver-Montreal with Salvador's brother Diego who had come to visit us. But half way the bus broke down, probably because I had been driving as well when Salvador had to sleep and I did not know much about cars or had never really driven and there we were on that busy highway in a torment of rain so it was very hard to see and the car swaying over the road, Diego who was sitting beside me in the front threw his arms over his eyes afraid to look. Anyway, maybe I had left the hand brake on? There we were in the middle of nowhere waiting to be towed to the nearest Garage, it was very hot, hundreds of bloodthirsty mosquitoes and after waiting for a few more hours in the garage with nothing around, they told us the car was irreparable so we had to leave it there and even had to sell our Nikon camera to the garage owner so we could get a Hotel and  get to the station the next day  to take the train for the rest of the journey. It certainly was safer. We stayed a little while in Montreal where I had found an Agent and did some work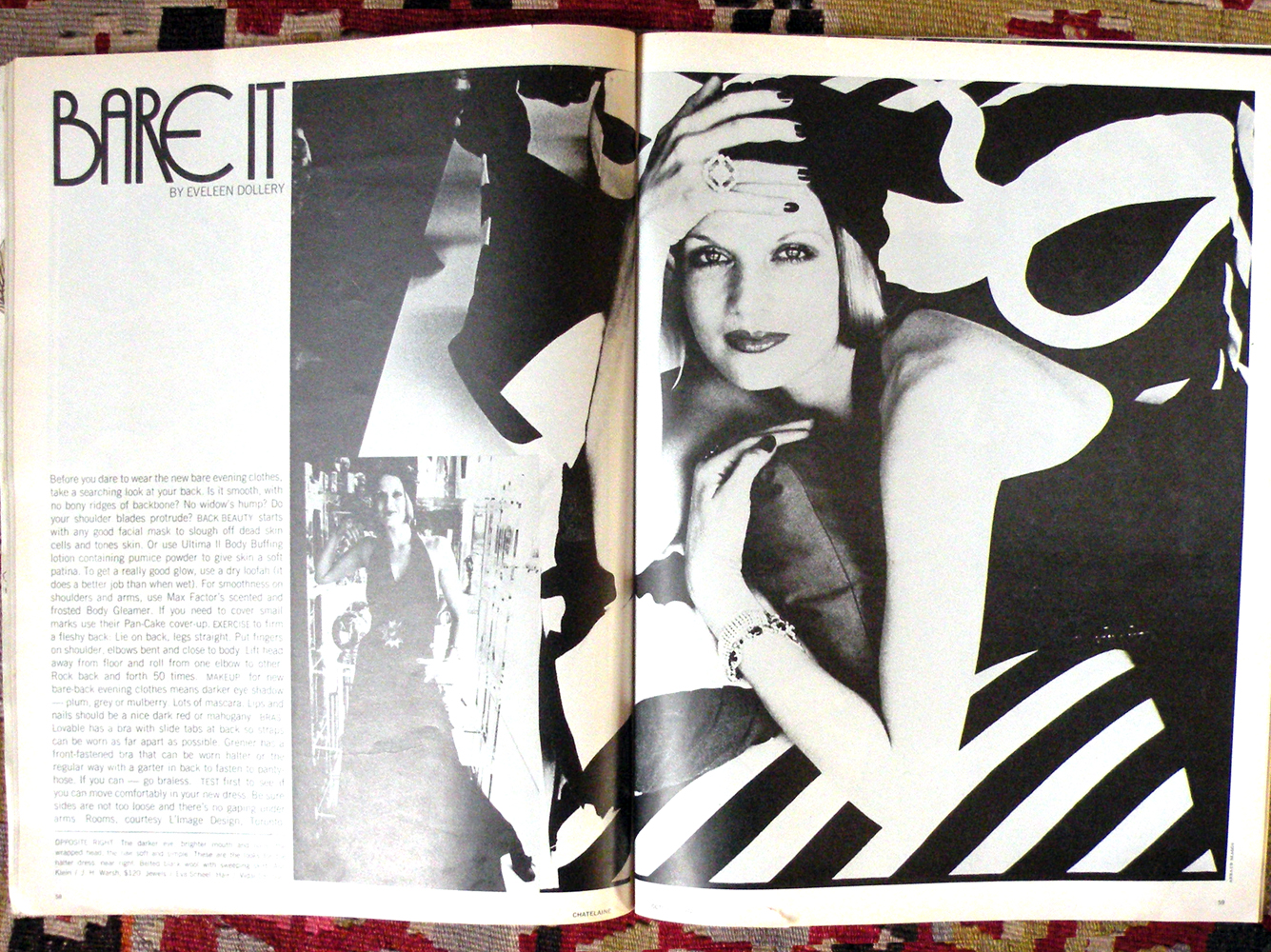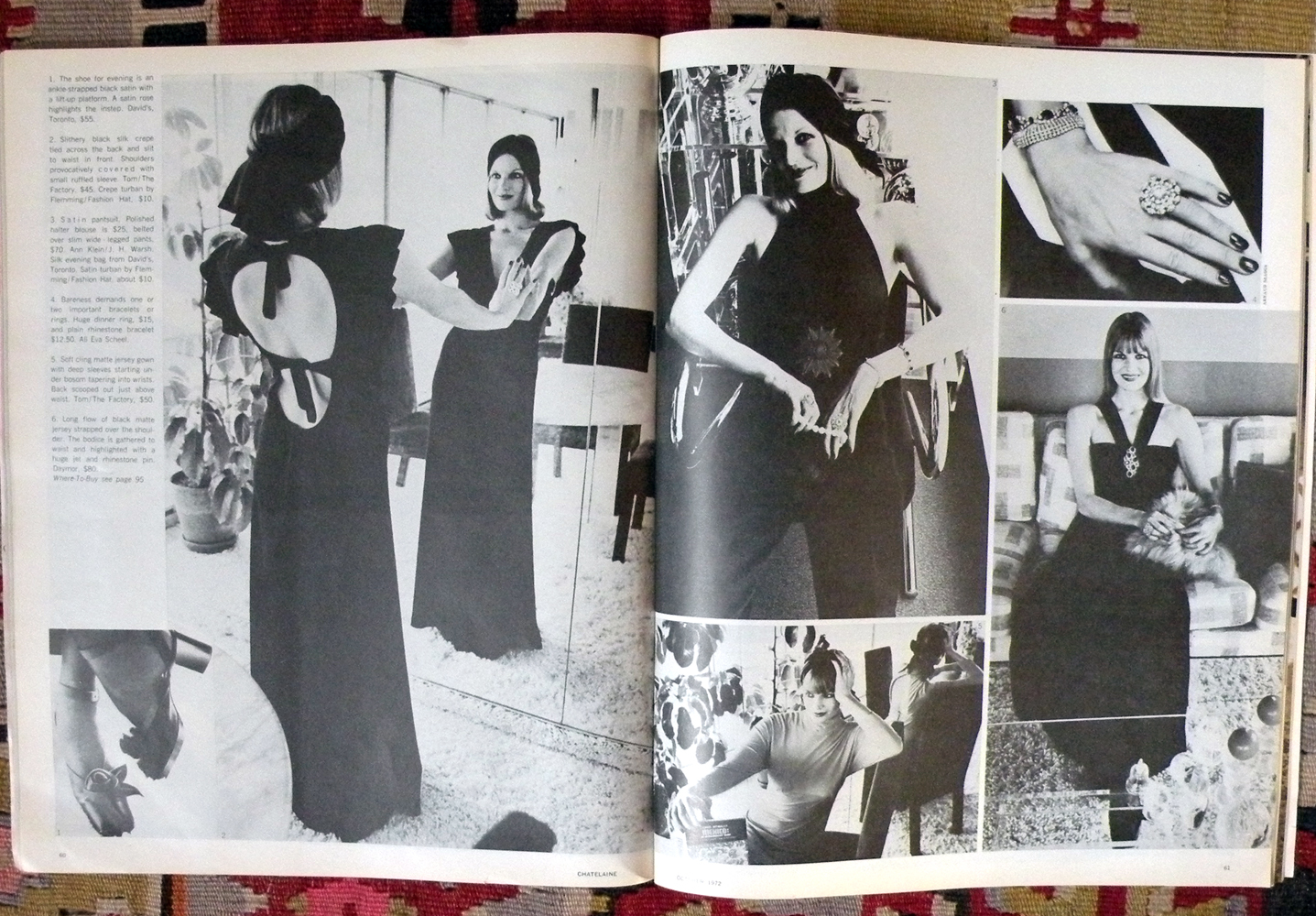 But there was not much to do until one day I got that dream job to do a big catalog for Eaton department store in Toronto, 6 or 7 weeks booking, Wow! I never had a job like that simply because they never asked me for it but here they thought, why not? The clothes were dreadful, mostly really horrible and have to be pinned up everywhere and it was a lot of work to do your own hair every day and look different but on the other hand you are working all that time with the same people and sort of get to know them a bit and that is very nice. Anyway we moved to Toronto and the work took altogether more than 2 months because of rain or other inconveniences. Salvador wanted to go after a few weeks so he took off to Madrid to scout the situation. We were missing Europe and Salvador had family and friends in Madrid so that seemed the next place to go. Alejandro went to Pre-school while I was working. It was summer, it was nice and when the job was finished Alejandro and I left for Madrid as well.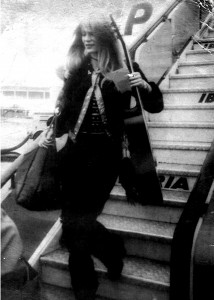 In Madrid I could work a lot and I did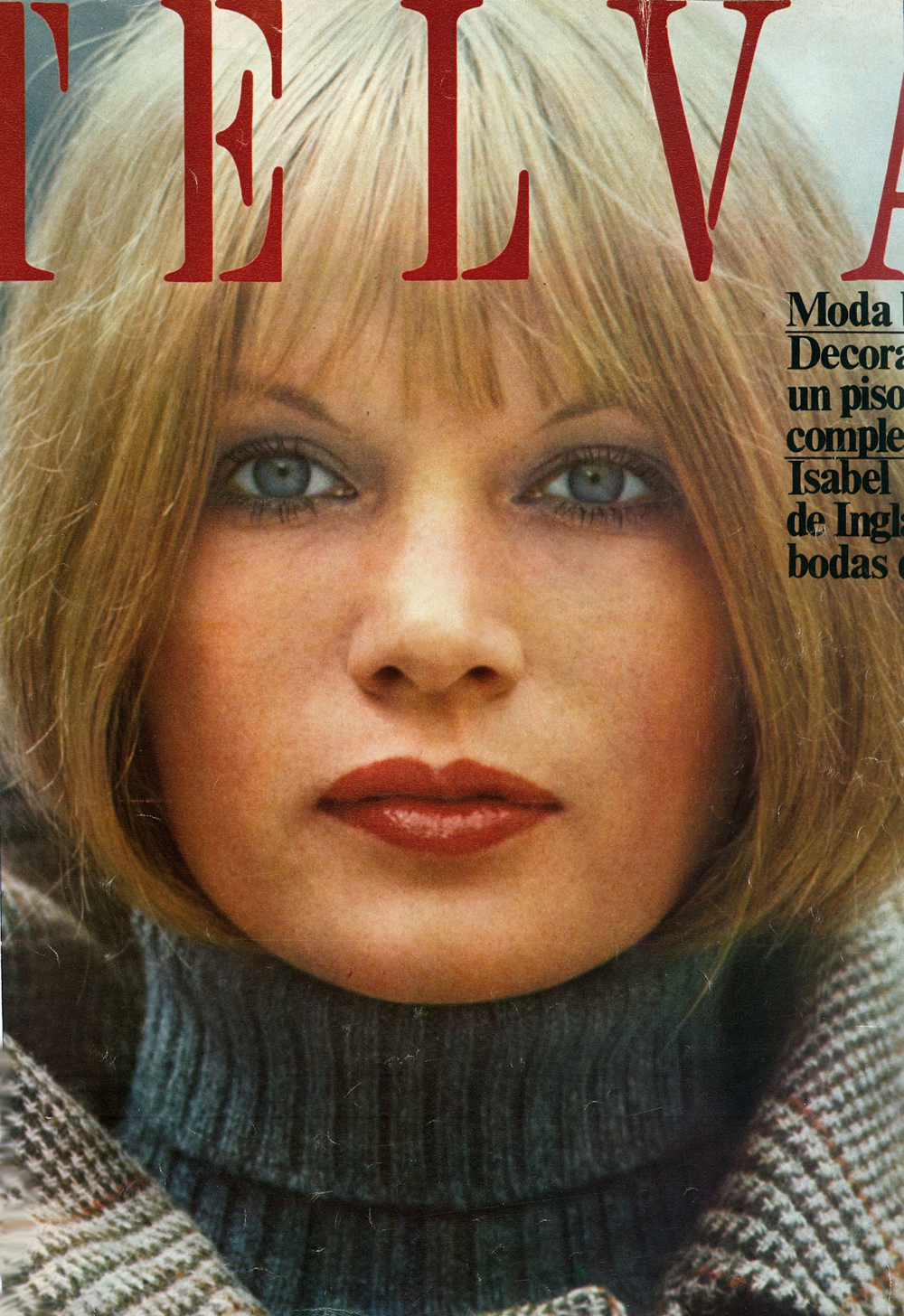 I had the luck to be liked by "El Corte Ingles" famous Spanish department store and worked with them a lot, had big Posters all over Spain and different ones all the time plus commercials, pictures, catalogs and so on, was a great time. The make up artist was Anthony Clavet and we became good friends, he was very good and very funny. I saw him for the last time in NY in the 80-ties but in 1990 he past away. He was wonderful.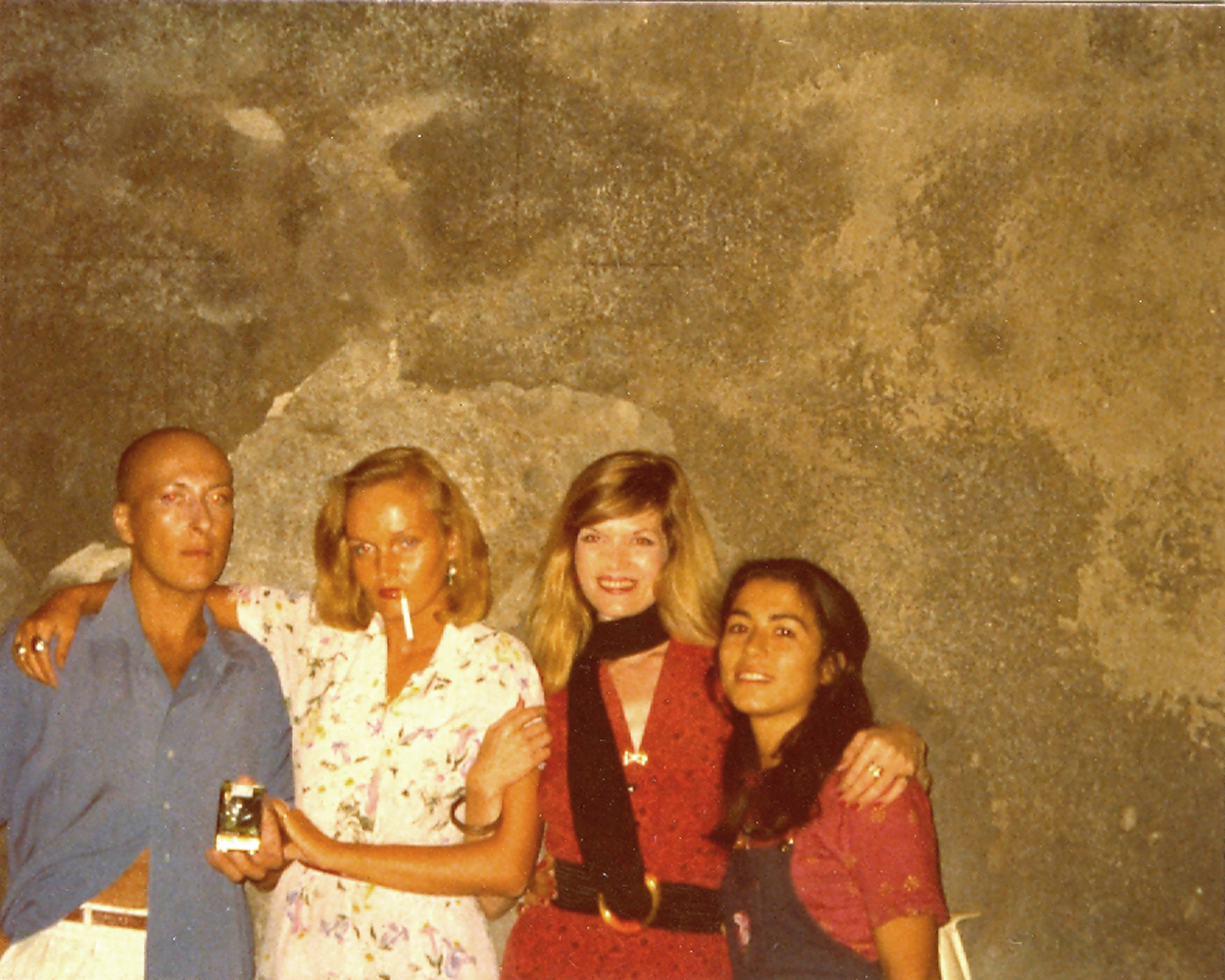 Anthony Clavet, Pia Frithof, me and Margarita ( sister of Salvador)
Sometimes they booked me in London or Barcelona or a foreign magazine would come to Spain and it was also in Madrid that I did a show for the first time and that was for Loewe.
Soon I became the Loewe darling and did all their shows and pictures, all very chic
!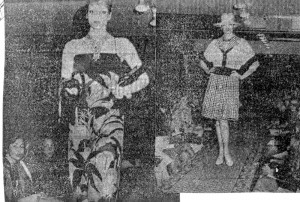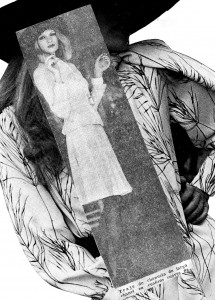 All was well but it became a bit boring after a while even that Madrid was a wonderful place with it's old Café's and tasty tapas, strolling on a summer night with Salvador's father who knows all the best places to stop and have a drink of wine and the best tapa's, Gamba's a l'ajilo. That was 1972, the atmosphere was warm and gay and busy but we needed a place where Salvador could paint and I could do my thing in the best way possible and Paris seemed the right place, at the right time. Paris was vibrating, like London in the 60-ties or NY in a different way in the late 60-ties.
Now Paris was calling…
 LOVE AND PEACE