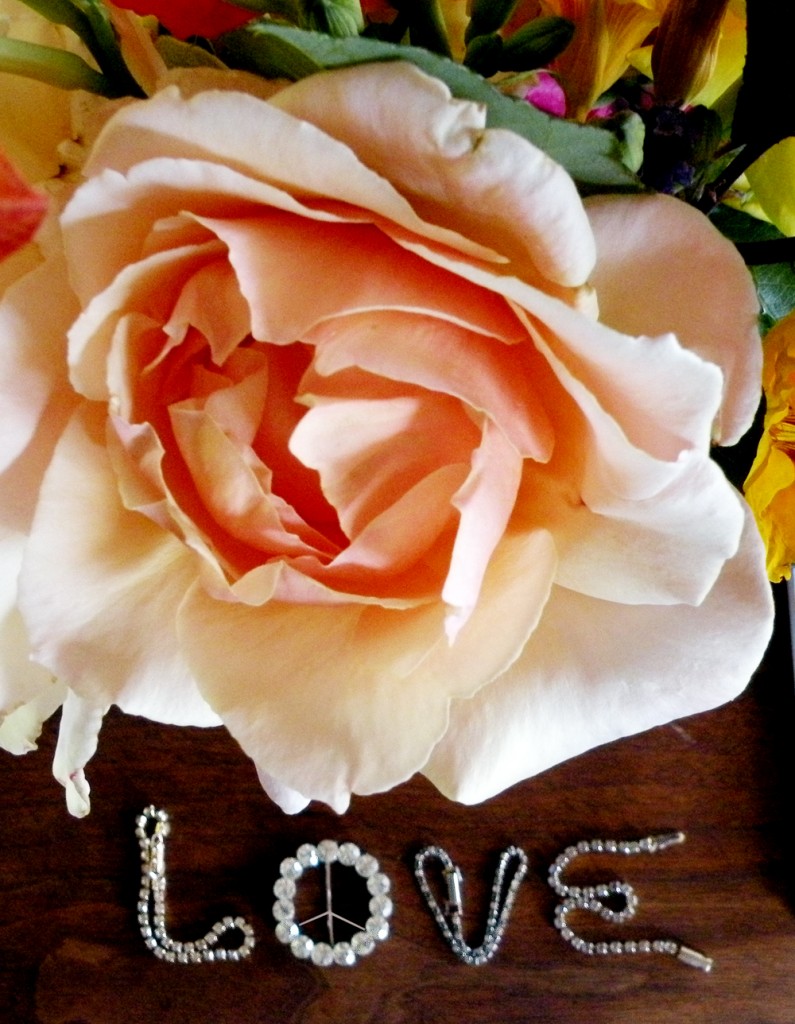 Being a model was great but I had and have many other interests and the modeling had become much less exciting for me, never worked with Helmut after he had a heart attack and now it had become like working for the money most of the time and doing jobs I was not really interested in.  It is hard to work with a photographer who shoots between 200 and 300 pictures for the same outfit and thought, because they booked me, they could make pictures like Helmut Newton. Also there were many new fresh beautiful faces around to fill the pages of the Fashion magazines and France is not that big to have a lot of work for all the models that were flocking to Paris. Everything changes and now I was doing more commercial jobs and mostly in Hamburg or Milan which meant a lot of flying and not being home much which I did not like and although the money was good that was not a good enough reason for me either. Loved to do the Fashion shows so I kept doing that still for years but slowly started to work less and think more of designing or making Fashion illustrations. Salvador was working very hard on his paintings and it was just so fantastic to be home and draw and sew. First I took a dress I had designed and made years earlier in Ibiza, remade it with material available in Paris and made pants to go with it and I got Pierre d'Albie, who had several shops that were doing great, have me make a small collection for him.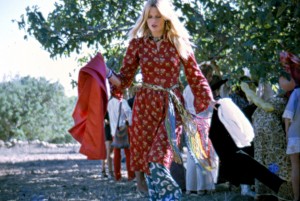 left Ibiza 1971… right the version for Pierre d'Albie 1975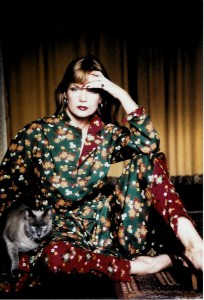 It lasted a while and he sold it well but I had to compromise, like putting his name in the garment, (which is actually very common) and they started to tell me what to do and there it gets difficult for me…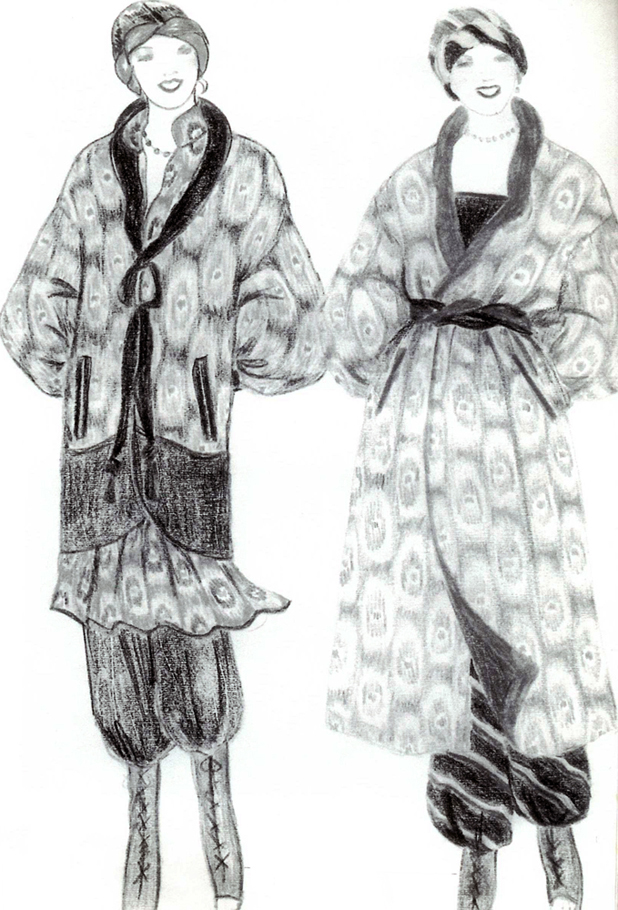 I rather imagined beautiful coats of silk and velvet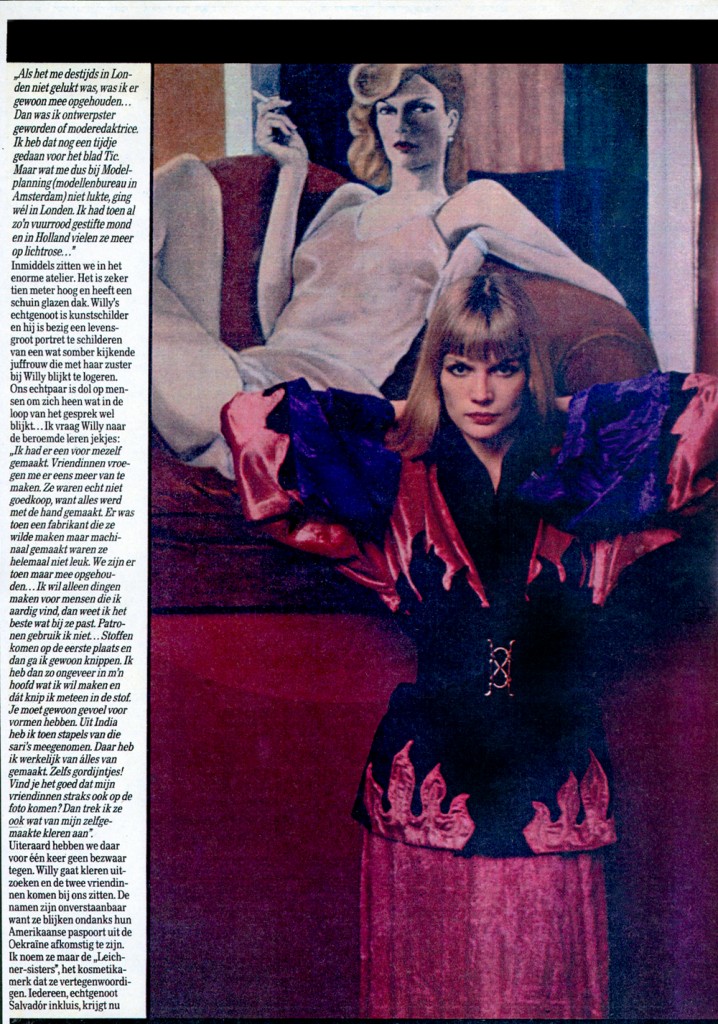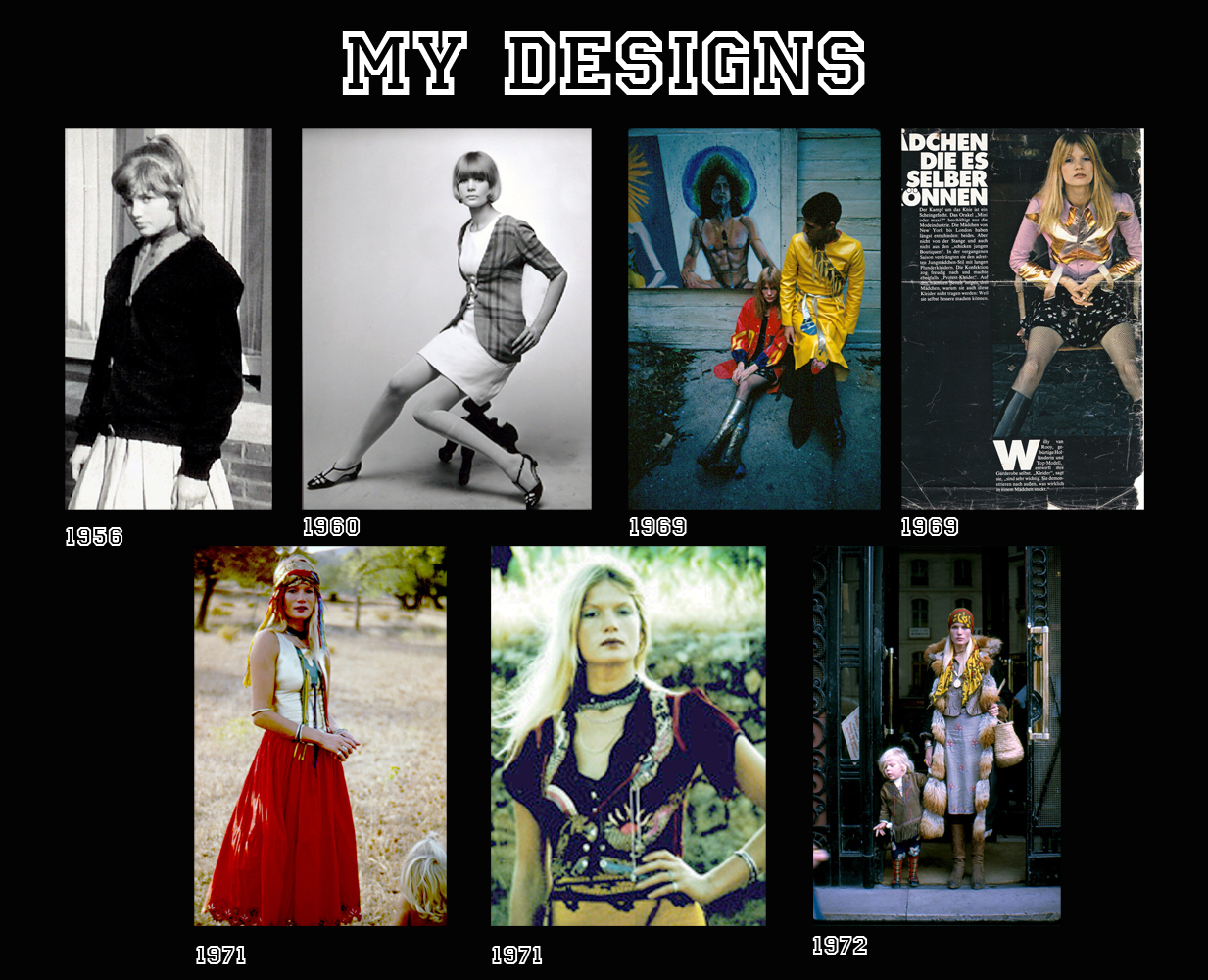 Lots of things were going on, Salvador was very inspired and was painting all the time,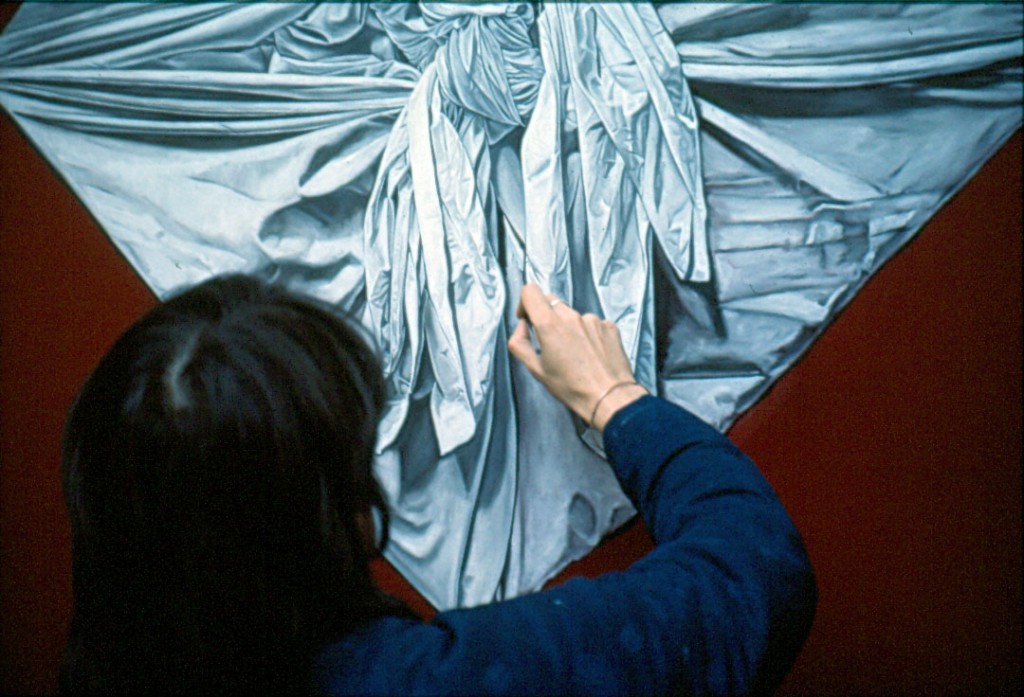 whether people were there or not, and Alejandro was now in a very nice "Montessori" boarding school so we had to buy a car, which is a crazy thing in Paris where we were living, impossible to park even then, so much easier to take a taxi or a bus or even the metro. In any case the school was a bit outside of Paris in Meulem as I remember well and so every Monday morning and Friday afternoon we brought and took him there in our new green VW. In the meantime I divided my time between modeling, drawing and sewing and of course taking care of the house and everything that goes with it.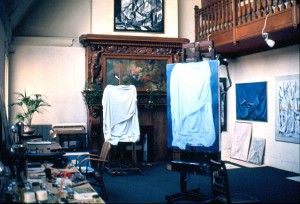 It was a very exciting time because of what Salvador was doing and you can see all of that HERE, click!
Here some pictures of my favourite models Apple and Alejandro
and I also made plenty of pictures of Salvador which again you can see on Alegria's Blog and except for professional reasons, no one took a picture of me except the photo-booth near Place de Madeleine,which made very good pictures, personally some of my favourites.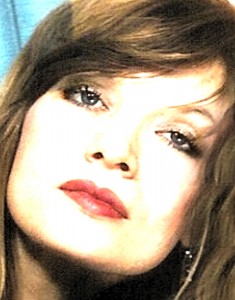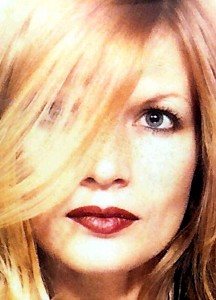 Photo booth 1975
We are still in 1975 here and I am 34 and very conscious that life is full of choices one has to make, and the trick is to make the right one so as far as I am concerned I follow my heart and try to be true to myself, but who am I and what do I want?? For me that is the question worth investigating and takes a lifetime and for what? For me to be at Peace, because being at Peace will allow me to feel free, free from all the burdens that I accumulated in my head as well as the material ones. I am at a point where less is more and realise that I need little to posses, my eyes can take in everything that gives me joy and inspiration and just a flower can lift my spirits and of course I love beautiful things but prefer to create them…
yes, life is a trip…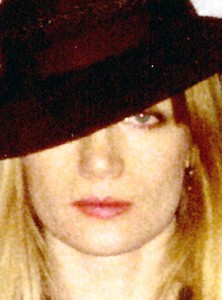 Don't forget to check Alegria's BLOG with Salvador's story

LOVE and PEACE