Hi dear friends, I know, it has been a while but there are always so many other nice things  to do… but here I am and this is one of my last posts in this blog, maybe one or 2 more but after that I would like to do an other kind of blog, have to think about it. Up till now I have told you a bit of my story, things I have done and the places I have been and in this post I like to talk to you again about the time I lived in Amsterdam, from 1999 till 2006, and the time I was working in a store called "Reflections" owned by a friend. It was the hottest Fashion store in the country in the hottest street in Amsterdam, the famous PC. Hooftstraat. It was a great store and the nice thing was that I went with the owner on the buying trips to Paris and Milan to see all the shows like " Comme the Garçons", Yamamoto, Issey Miyake, John Galliano (Dior) or discovering new designers like Theykens or Isabel Marant. In Milan Dolce and Gabanna, Marni, Ruffo, Romeo Gigly and others. All that was wonderful but what I enjoyed most of all was doing the window displays…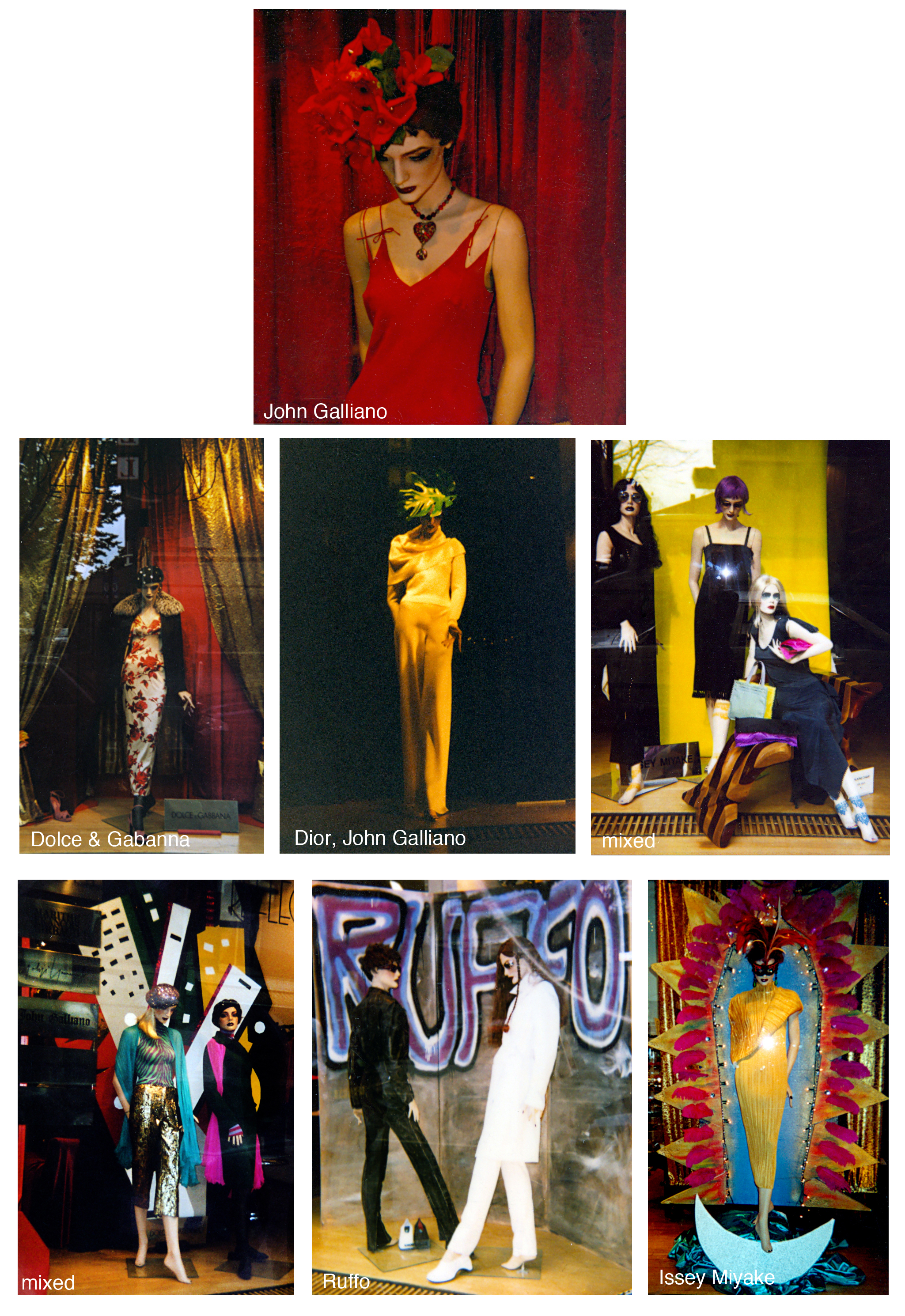 some of them
It was in that time that my thoughts went back to the window doll they had made of me in London in 1968. Not that they had a a window doll of mine in the store there but I wanted the ones that were there to be restored and touched up. So I looked up a place and went to see them. Honestly, the man that opened the door almost fainted, he recognized me immediately and said; you are Willy van Rooy! Oh my, I have painted your face more then 250.000 times! All the dolls sold in the Benelux went through my hands… about at least 250.000 of them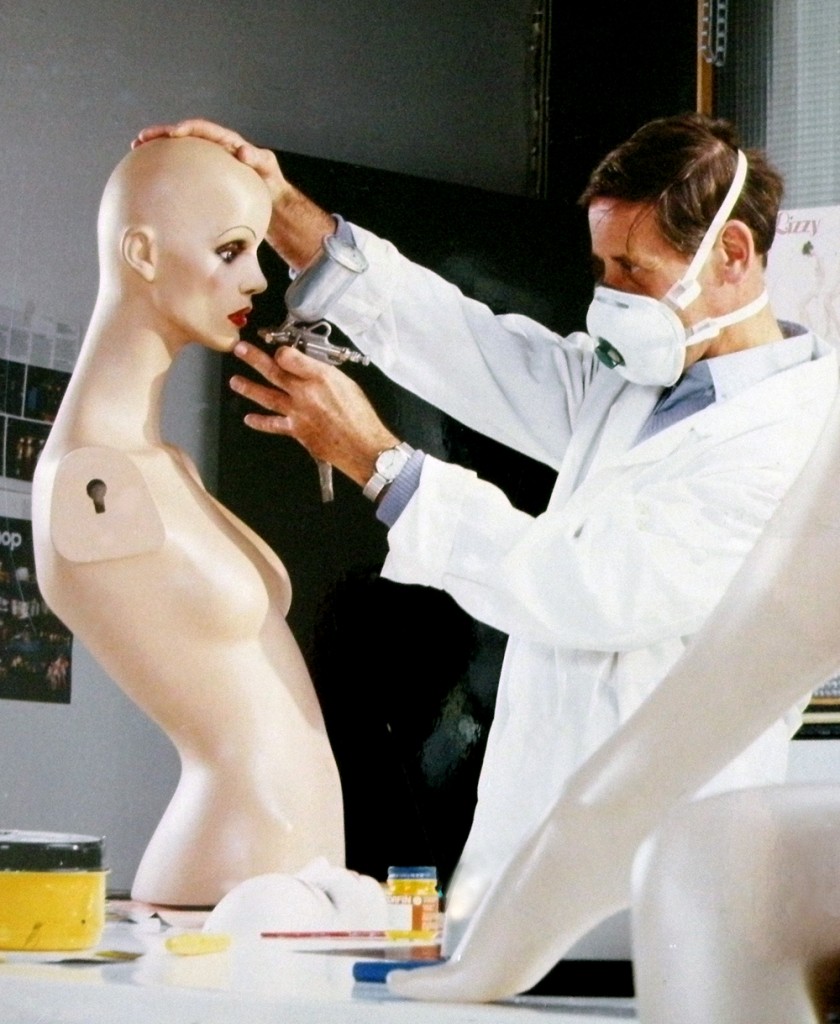 Thats when it went "click" in my head because if only in the Benelux ( Belgium, Netherlands, Luxembourg) there were already 250.000 sold, then… I knew in Germany they were all over the place, I saw them there in big Department stores, in Spain, Italy and the USA, where I also saw them. All together it could be half a million or even more, the man in Holland told me it was the most popular mannequin ever… I had no idea! OK, so lets see, I was getting 1 pound ( then around 11 guilders ) per doll sold as a royalty which was going directly to my Bank and for which I had opened a special savings account in the Barclay Bank. They had been giving me a pretty little dark red savings account bank book.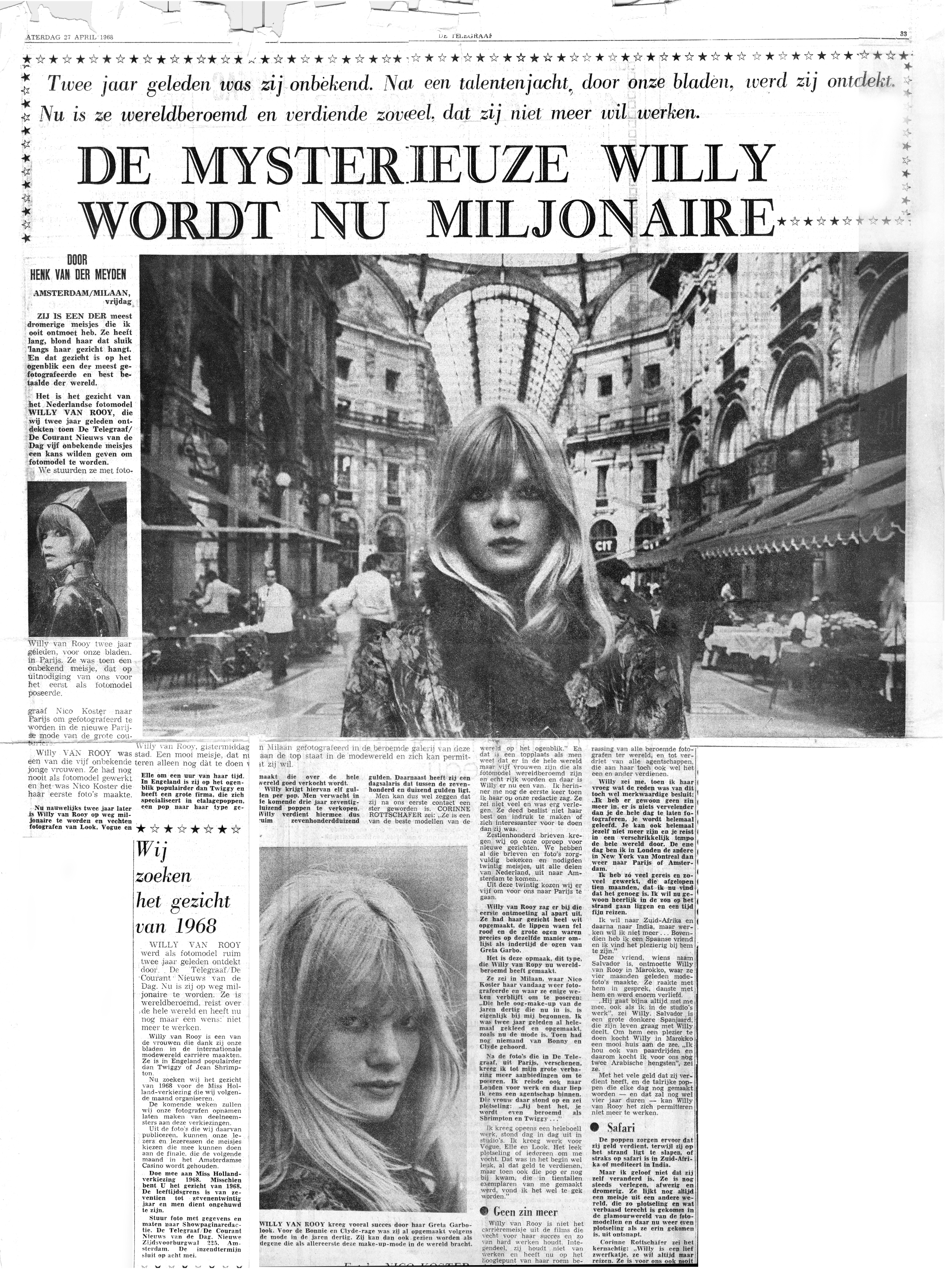 For my Dutch friends, here you can read all about it, a full page in the "Telegraaf
In the beginning, when staying in Marbella, I took sometimes some money off that account and all was well, once we started traveling it became more complicated, it was 1968 and there were no machines with world-passes where you could take out your money anywhere in the world, like now. In Brazil there was no Barclay Bank and I did not think about it further. Later in America I could not find my lovely bankbook and again I forgot about it, I had no idea so many dolls were sold and I never more went after it until that moment this man told me that it had been a bestseller. Now about 40 years later I woke up…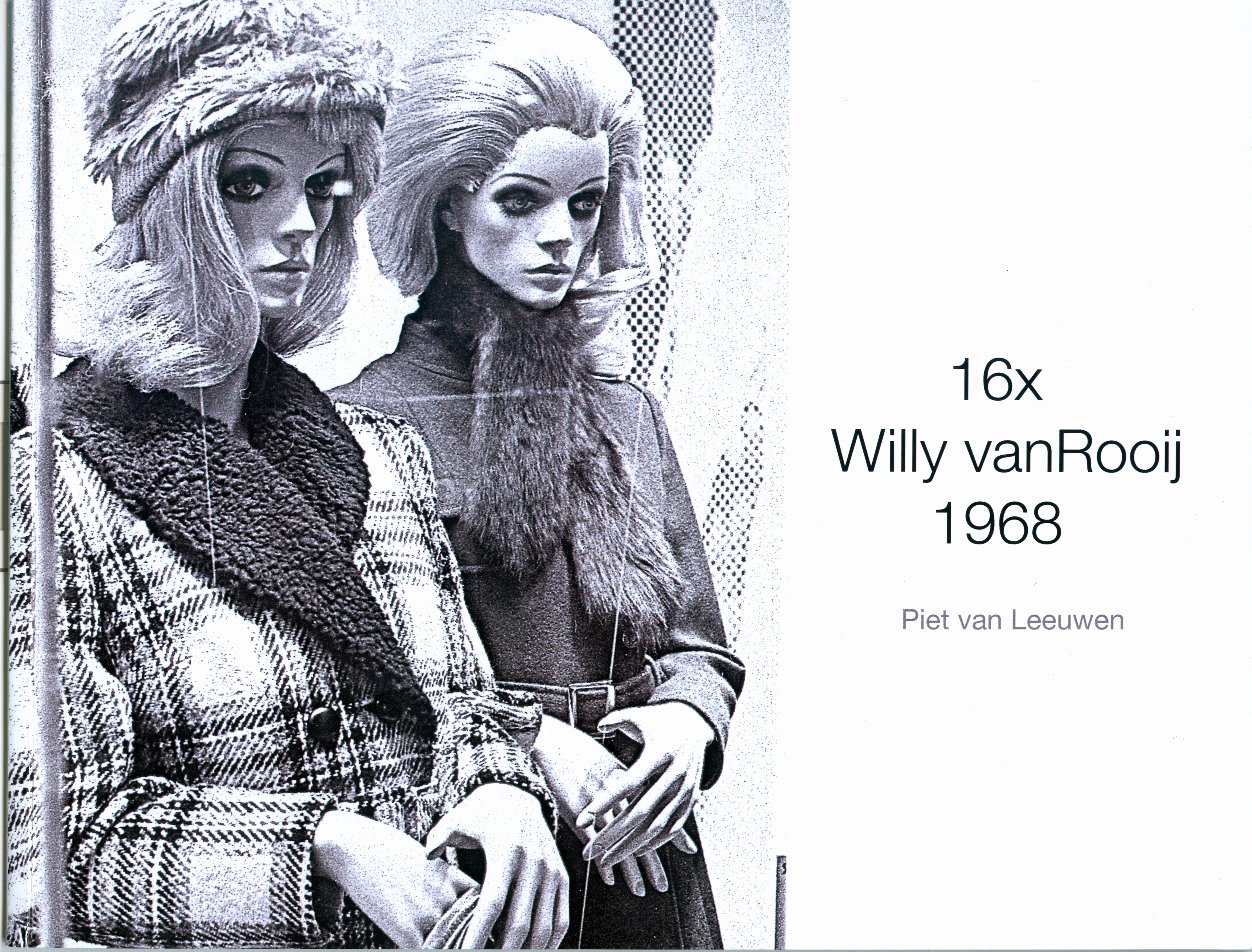 This little book was made by a dutch photographer in that time of all the windows in a store in Rotterdam, Holland. A Dutch face-book friend send me the link a few months ago and after the Photographer Piet van Leeuwen sent me the little book which is very nice, here are the pages in small, very funny to see so many "Willies",  the clothes very interesting and the wigs hilarious.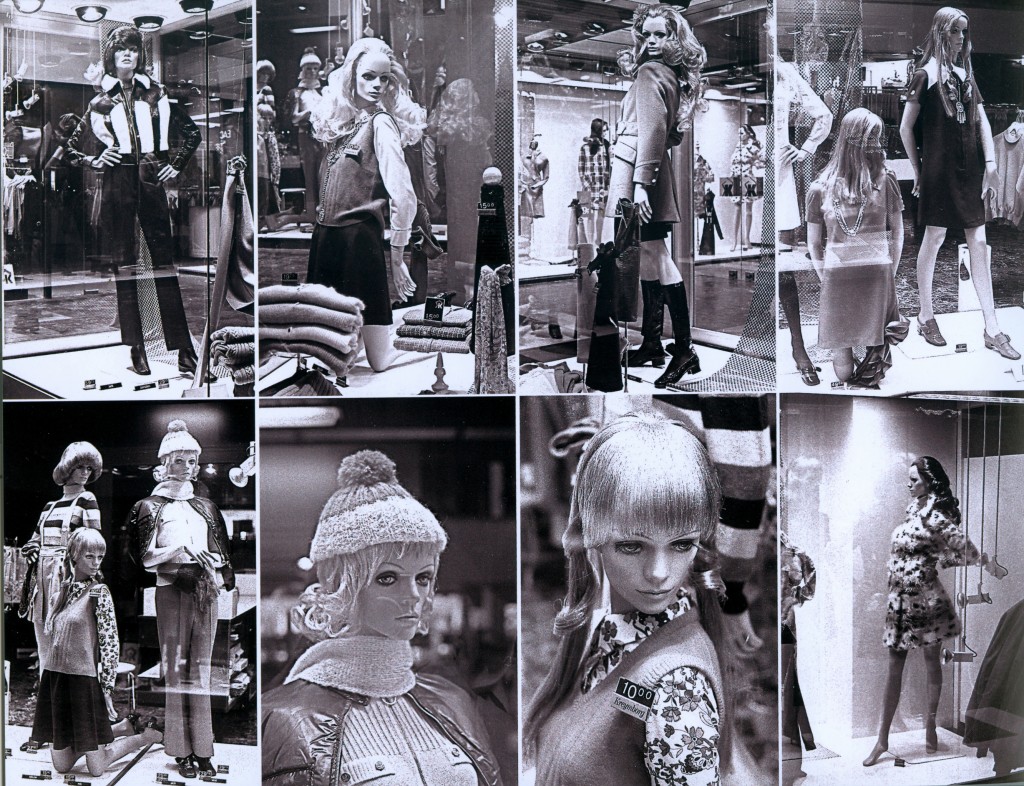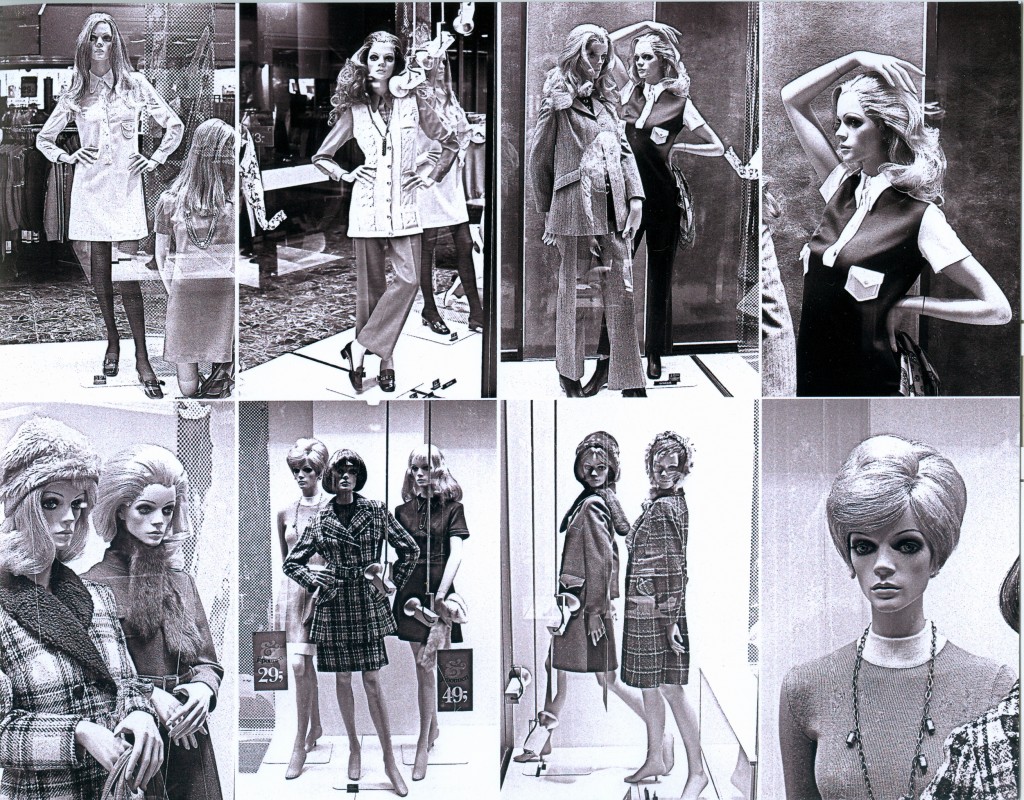 Well, I contacted the Barclay bank and after a lot of back and forth of paper work they told me that it was too far back, they had everything on computer for 30 years back but mine was almost 40 years. To go more back than 30 years is possible but very complicated, more so because I was no longer in possession of that little book. They advised me to take a lawyer in London and I tried but they wanted money up front and who knows where that would lead?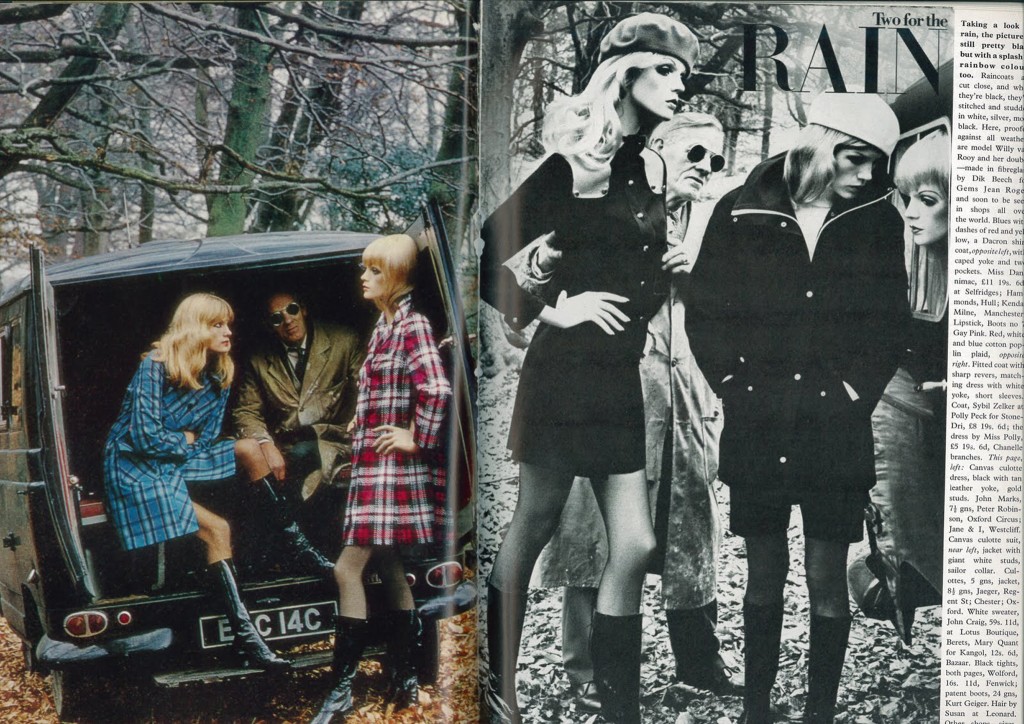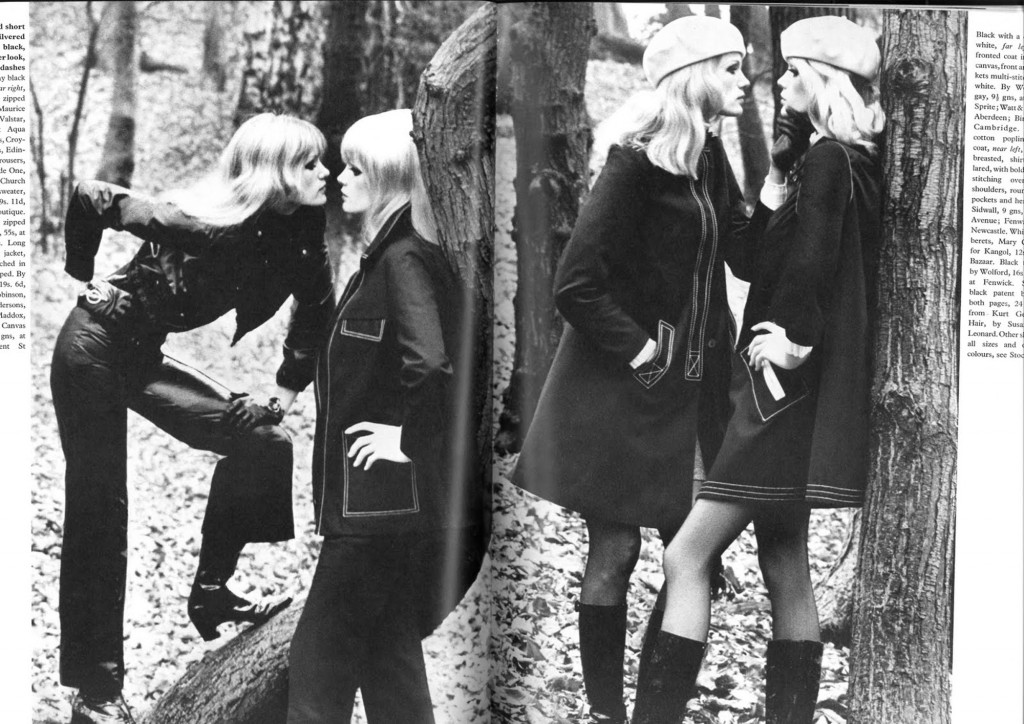 This is part of a spread in the English Vogue of 1968 by Helmut Newton…. and just a few days ago a face-book friend sent me the one here under, which is from the same series but a different shot in a book about Newton, can you read what he says?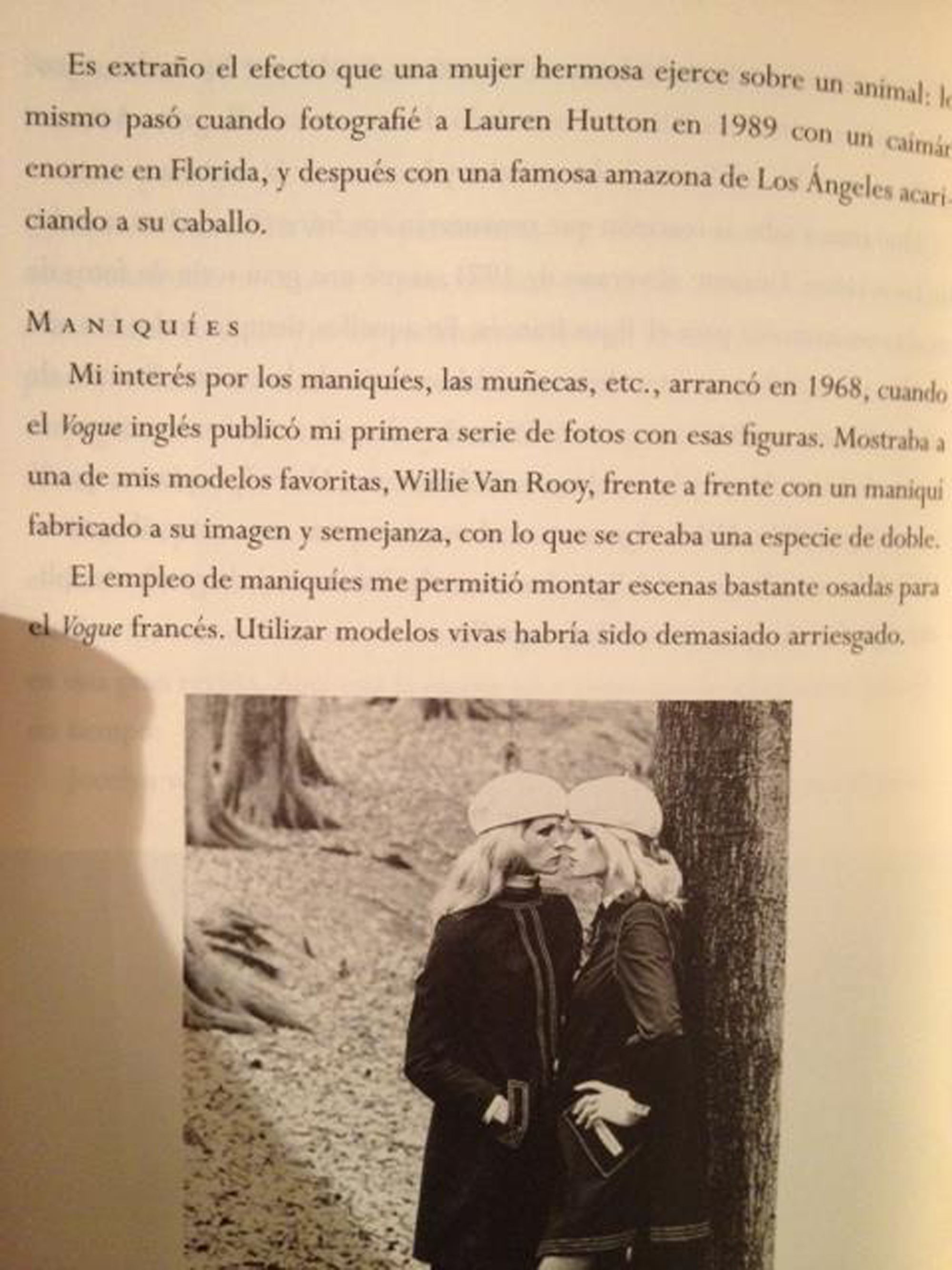 Things change a lot in so many years and the people involved are not in the same place anymore… Amazing… in fact if all was well and things were done correctly by everyone, the money should be there and with the 44 years of interest… I could be now a millionaire just like the "Telegraaf" said in 1968. That is if all was done right, but I cannot be sure if the producers of the doll were honest and dutifully deposited the money in my account and like I said that is complicated to find out. As a matter of fact I think it would be an interesting documentary " Looking for the money" in which I am followed to do the whole procedure and if the money is there.. Great! if not, its still a documentary that can go anywhere… Ha ha, Just having ideas…
So funny how things go but that was that, I myself have 2 of my image in a storage in Spain and they also made copies of the bust and face in white plastic, we bought some in Spain in the 80-ties…and I still saw a good one not long ago in the" American store" in Amsterdam…..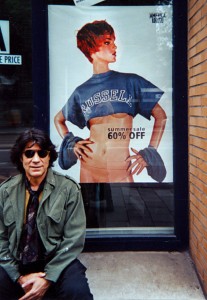 Salvador in front of the "American store" with my window doll in Amsterdam 2004.
Many things happened in the time we lived in Amsterdam, from 1999 till 2006 we changed houses 6 times and when Reflections closed I worked with the Dutch designer Carla Lapre for a while and I did a photo shoot, as a photographer, for the HP " De Tijd" of the important Dutch writer Gerard Reve, a few months before he passed away. I am proud of that one!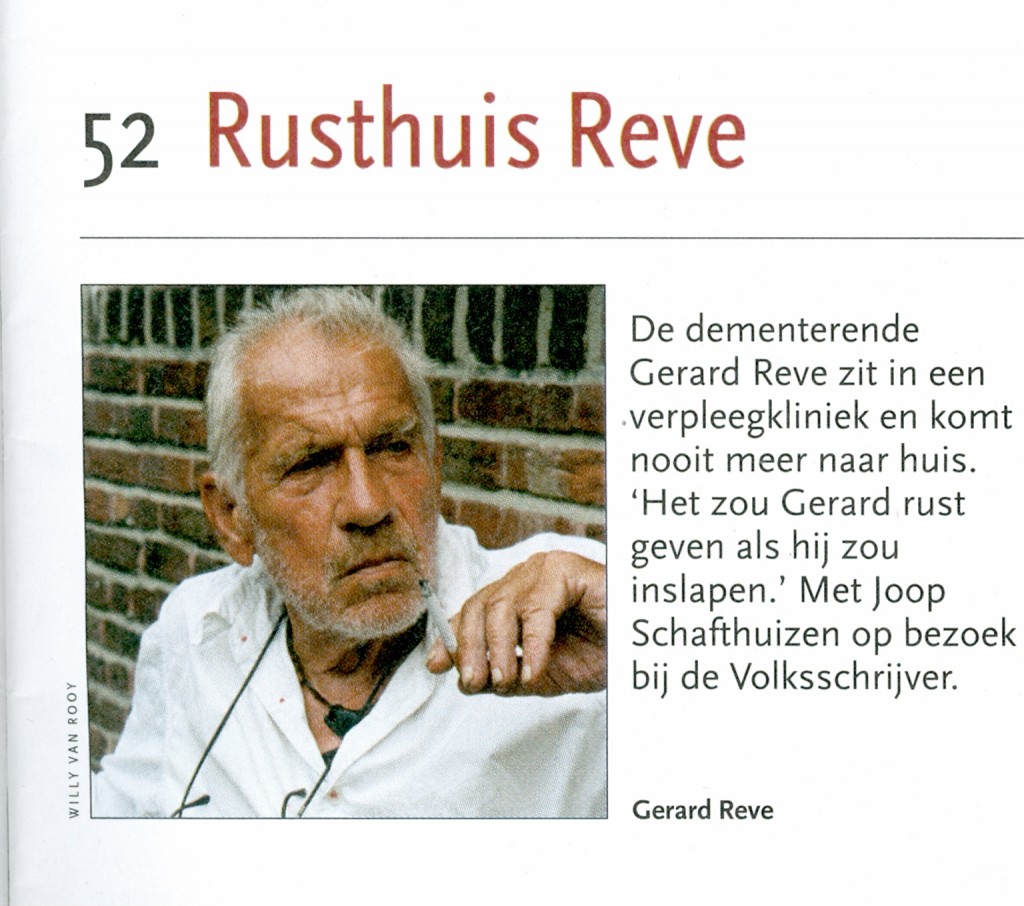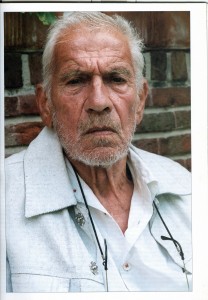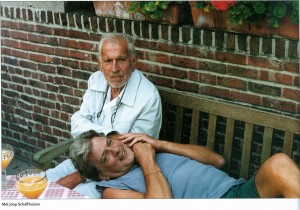 Here with Joop Schafthuizen
It is spring 2006 and we are packing again, this time back to LA. to be near to Alegria and her family. After 2 years in L.A. we went to Oregon, but that next time…
LOVE and PEACE