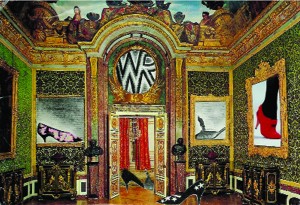 1985-86-87… Where the idea to open up a shop came from I don't remember but the time was right! We were selling very well in Spain, specially in Marbella, Ibiza and Barcelona. The thing is that these shops sold a few of our models, some over and over again…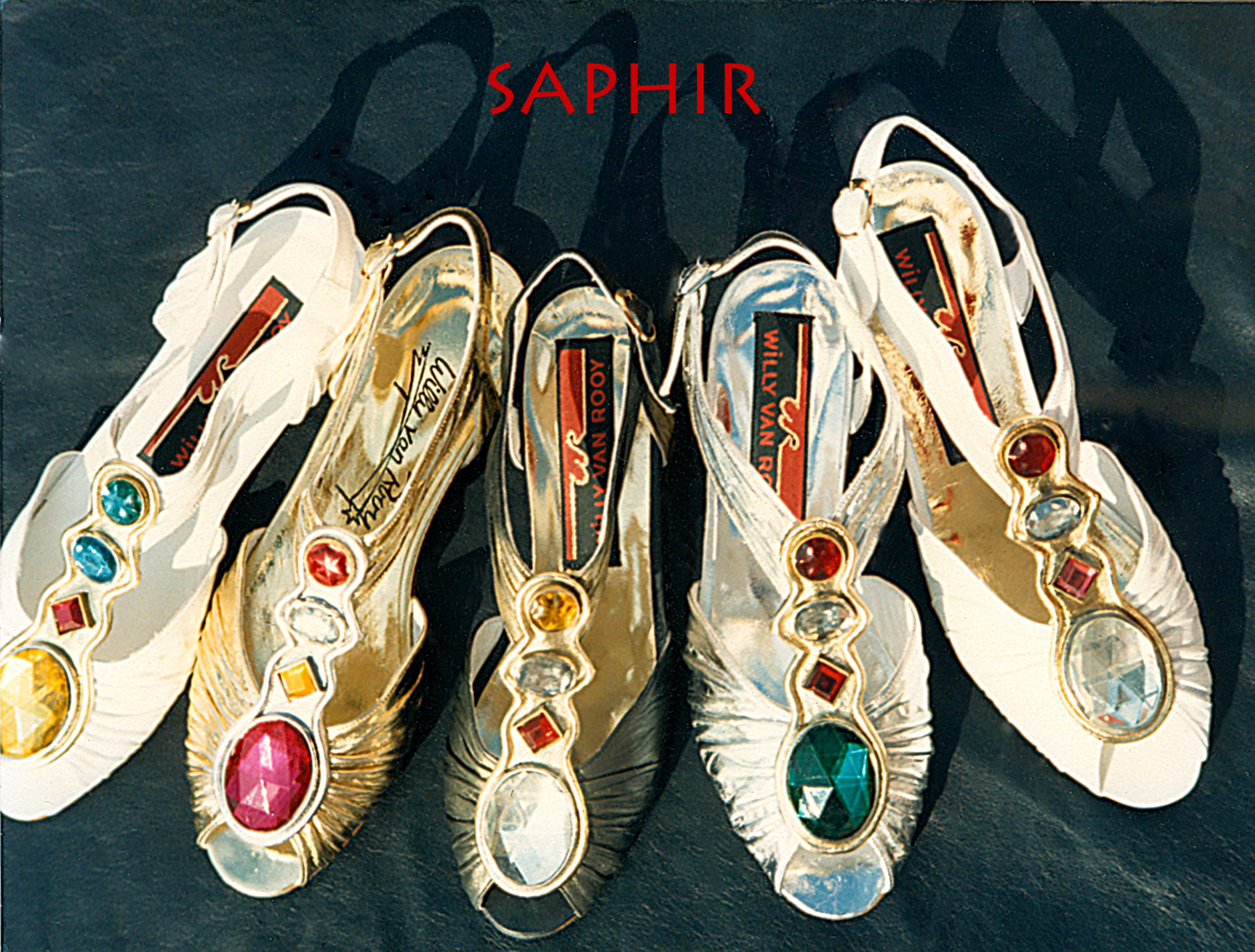 like the "Saphir" sandal which was very popular in Marbella, Ibiza and Los Angeles, especially in Gold or silver leather, in all different heels, from high to flat. A real best-seller.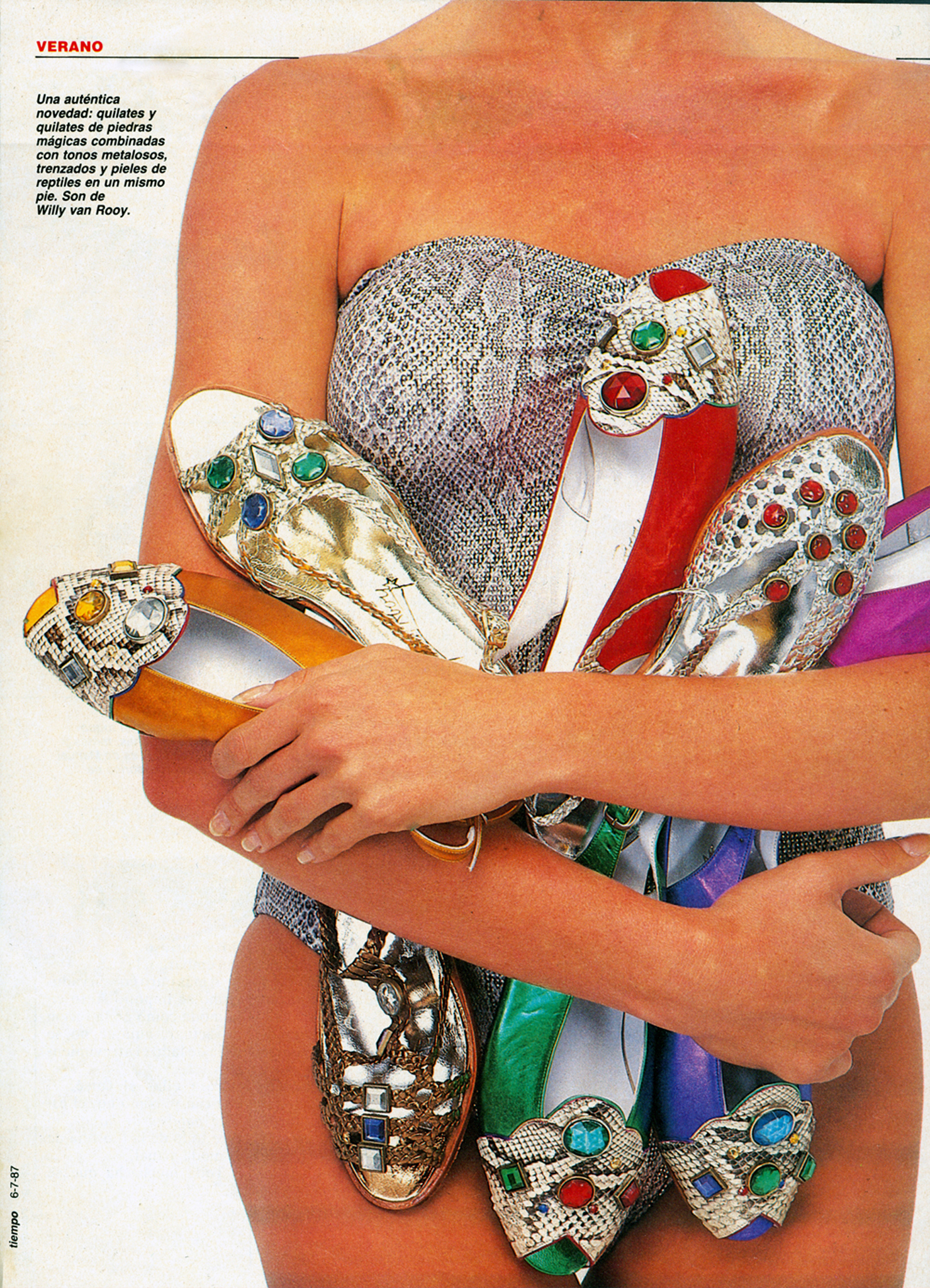 Summer collection…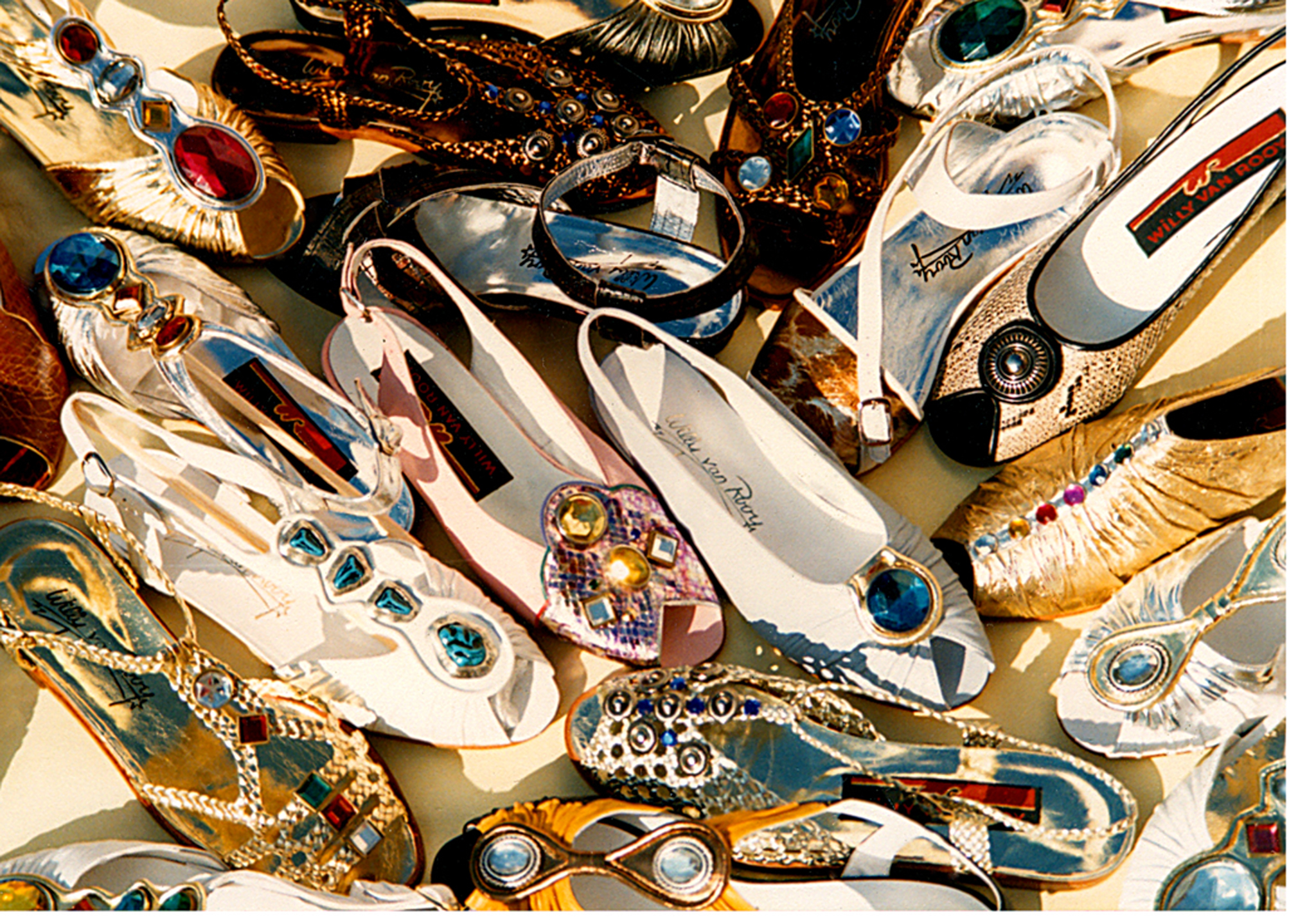 Anyway, what I wanted to say is that in your own store you can do what you want and put a whole atmosphere there which is your own, display all the ideas you might have for all to see and eventually buy… and there it was: a telephone call from Madrid! A lovely young woman from Finland by the name of Taria who lived in Madrid and was the wife of Ivan, a very popular Spanish Pop star.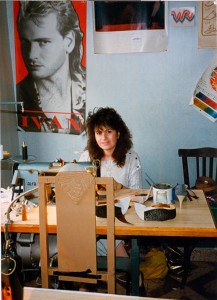 Tony, our favorite seamstress with a poster of Ivan which he signed for her.
She wanted to talk to us and propose something, very interesting. They came for a visit and we talked. She really wanted to put up a shop and sell all our things, which is great but I could not have her have all the say, so after negotiating back and forth we made a 50/50 deal.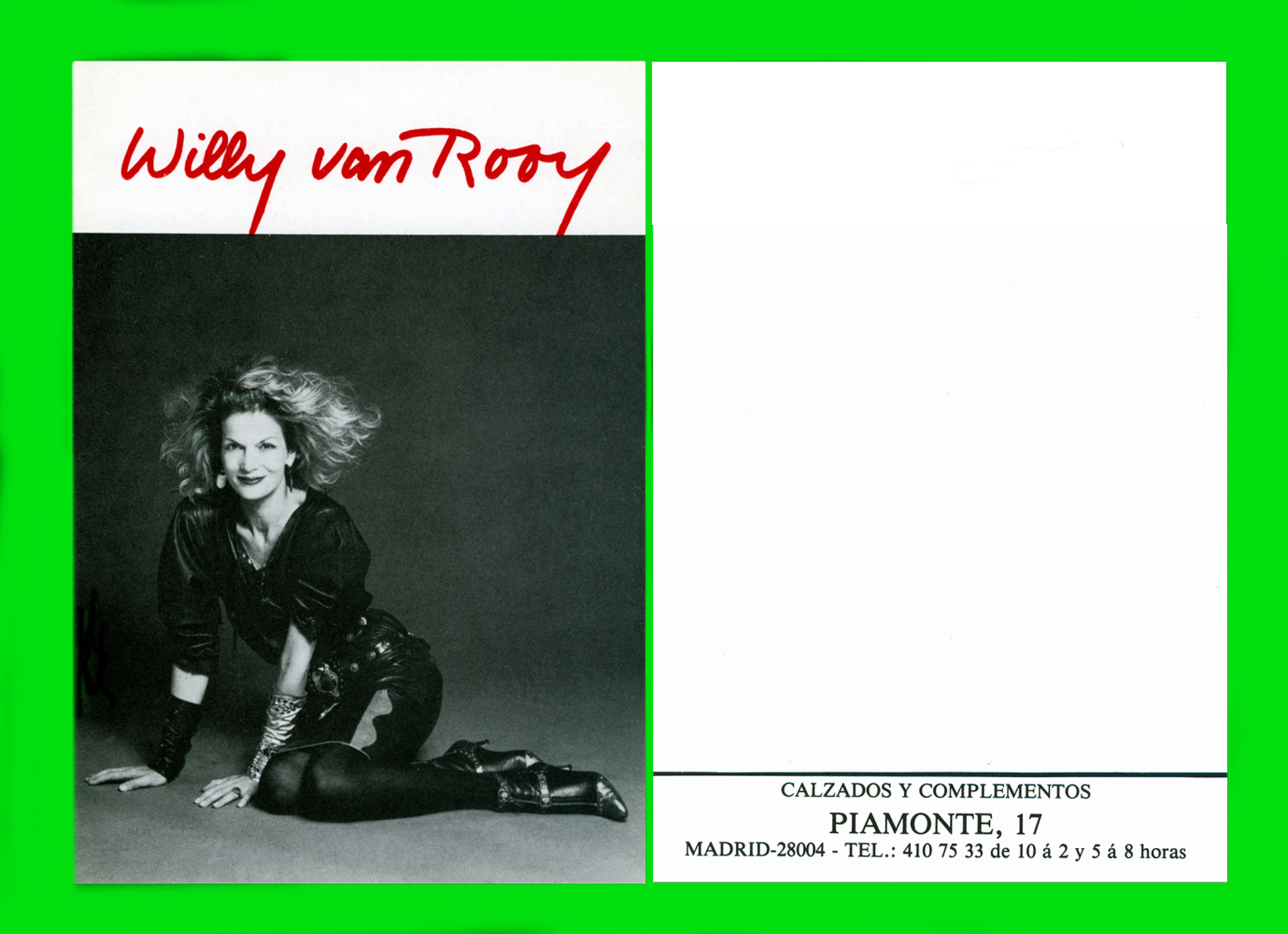 Invitation for the opening of the shop…and what they wrote about it…
this picture was made in Madrid by Andre Rau for the STERN magazine…
 This meant we each paid half of all the costs, lease, rent, bills, keeping up, sales salaries and stock and we shared the profits of the sales in the shop. We as manufacturers made the normal  profits on what we sold to the store as we did by selling to other stores. Taria had quite a lot of freedom to order the models and colors she wanted which was not always the same as my own ideas but she was the person in the store and very dedicated and I even believe she found the shop which was an amazing deal in a district that was coming up as the Avant-garde fashion center of Madrid, it all is certainly "high end" there now! It was a sort of fallen down building, out of order and waiting to be torn down in that street named Piamonte. It had a marble front with a small but very chic window,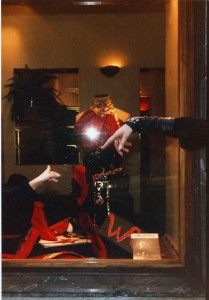 and a very nice door, the rest was a ruin but full of possibilities. Taria and I had slightly different taste so concessions had to be made, I particularly remember the floor because I wanted it to be wood but Taria wanted black stone which with our Kilims on top looked great and the store looked fabulous when we had finished with it. I even had a mirror put on one of the ceilings so you  could see what the shoes on your feet looked like seen from above while sitting down.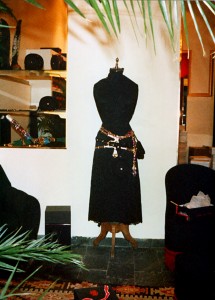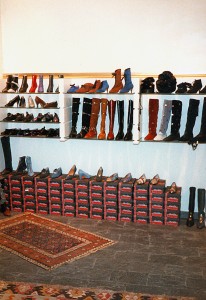 The shop worked great, Taria was there every day and Alejandro moved from Elda to Madrid and worked in the shop which was very important because we could really trust his taste and he knew all about the fabrication as he already had worked with us for the past few years, he even had his own line and designs will.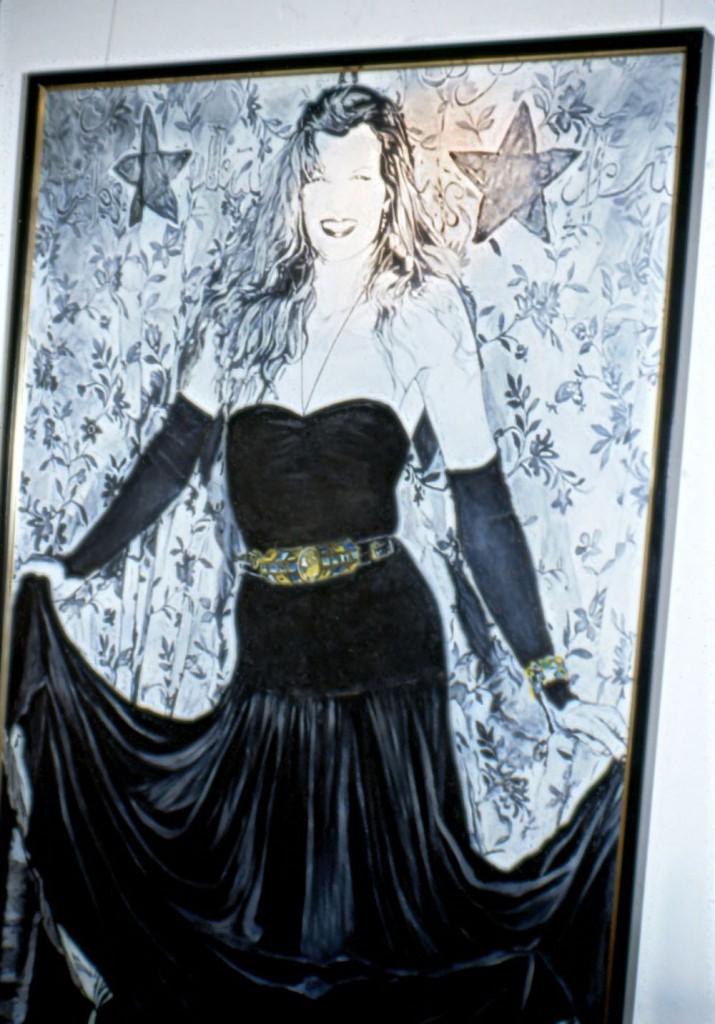 Salvador made this gorgeous painting of me specially for the store, all in black and white except for the belt, bracelet and the blue shoes ( which you can't see here).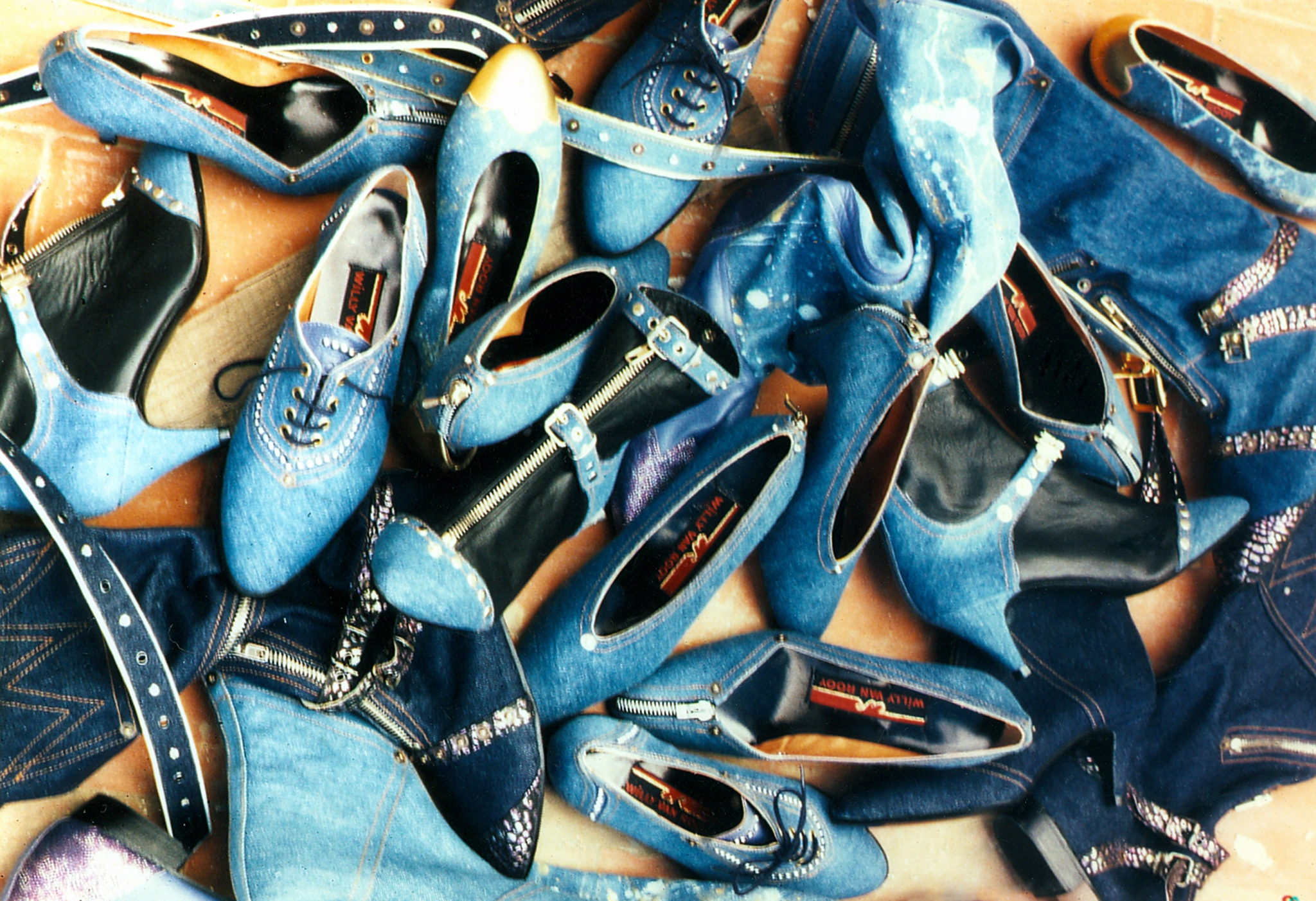 Blue Jean collection
We were still living in Elda which was quite a way from Madrid, 4 hours by fast train, which was never fast but at times I went there to see how things were going and stayed with Alejandro in his flat or with our friend Sylvia Polakov, famous fashion photographer who has a wonderful place overlooking the "Retiro" park. Once the shop was working really well and we had a lot of interesting clients from the world of movies, fashion and music that visited our shop from everywhere and as far as from LA to Chile or Columbia, Holland, France or Africa, I introduced a small collection of clothes which was being produced in Madrid
And now…. I was going to have to go there more often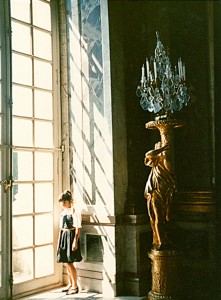 Alegria visiting Versailles during a trip we made to Paris, her dress and shoes are made by me and she looked so pretty there….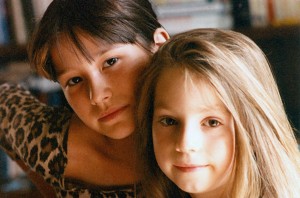 Alegria visiting Ava Hervier for the summer holidays
LOVE and PEACE