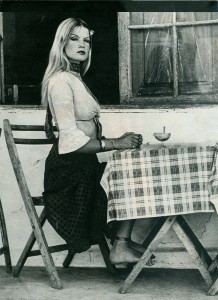 When we got booked for a few English magazine jobs in Marbella (1970-1971) it was a good time for us to leave Ibiza because we had decided to go to India & we needed enough money to stay there for a while…no plans as to how long or where from there, we just wanted to go. We left out treasures with friends as we planned to come back at a point…
Above and below some of the pictures by John Bishop in Marbella.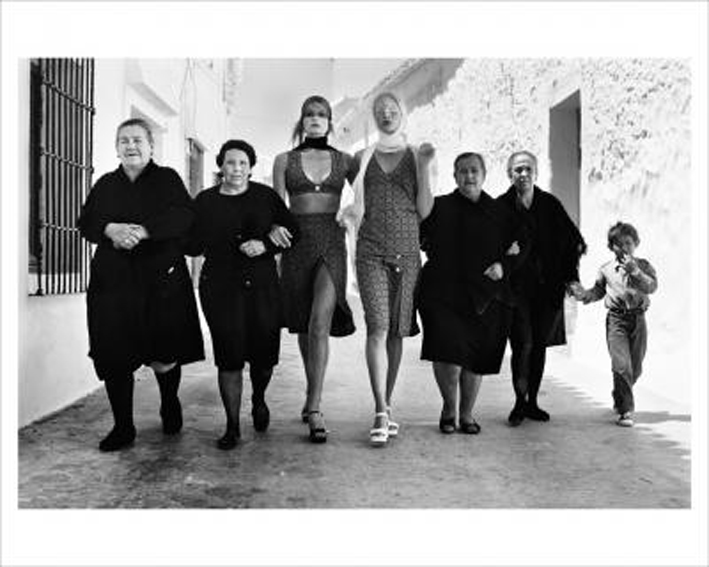 From Marbella to Milan, Italy, to do some serious modelling and I did, but have no pictures of that time. Ricardo Gay was my agent and I remember working a lot with Toscani and Aldo but…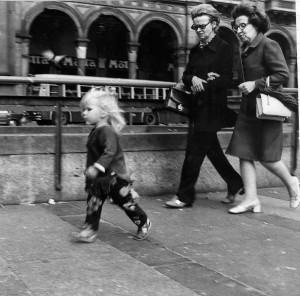 Love this picture of Alejandro that Salvador took in Milan
and this one that he took on a trip to Morocco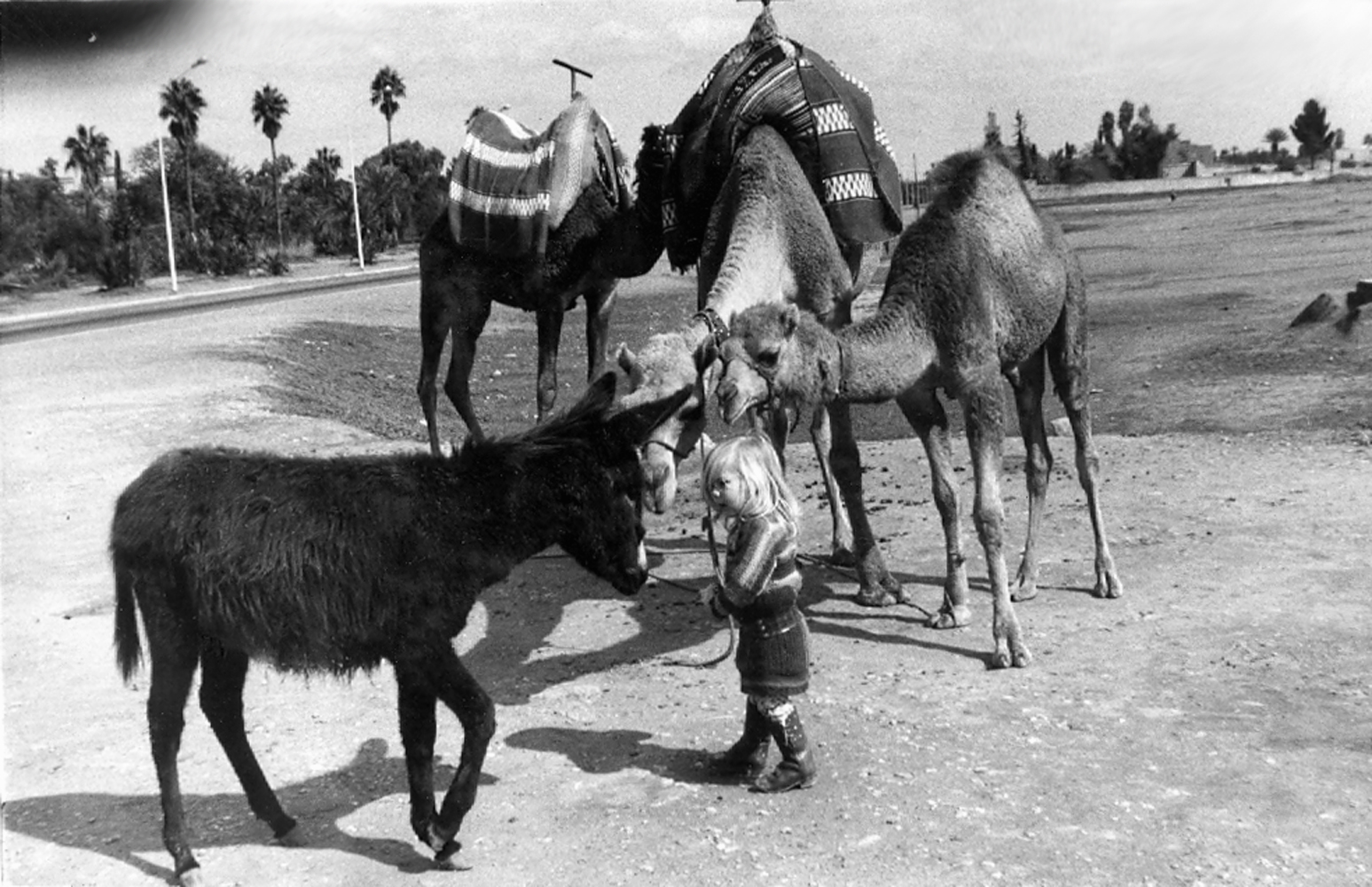 We were booked for a photo shoot in Morocco with Tony and Susan (Bottomly) Kent, who had become good friends in Paris where we went after Milan and from where we planned to take off to India. Tony Kent was a famous photographer in Paris and I had met Susan before when I had come to Paris from London for work with Newton. I met her when I was sitting that spring morning on the Terrace of "The Deux Margots" ( beside the Flor) and I saw this incredible looking young woman crossing the street, short silky dress blowing in the breeze, high heel sandals, a little doggie in her arms and a raven black shuffled hairdo. She came straight towards me and set down beside me and introduced herself: Susan Bottomly. ( International Velvet of the Warhol Factory ) This was before I had met Nico in Ibiza but the 2 Factory girls both came up to me just like that, funny now that I realise that. Susan is still a good friend and she is still incredibly beautiful. Anyway we went to Marrakech for a photo shoot with Tony and Susan and we had a great time there while working and being together all of us friends, Paula Moore was the third model and Olivier Boelen , dear Dutch friend, kept everyone entertained.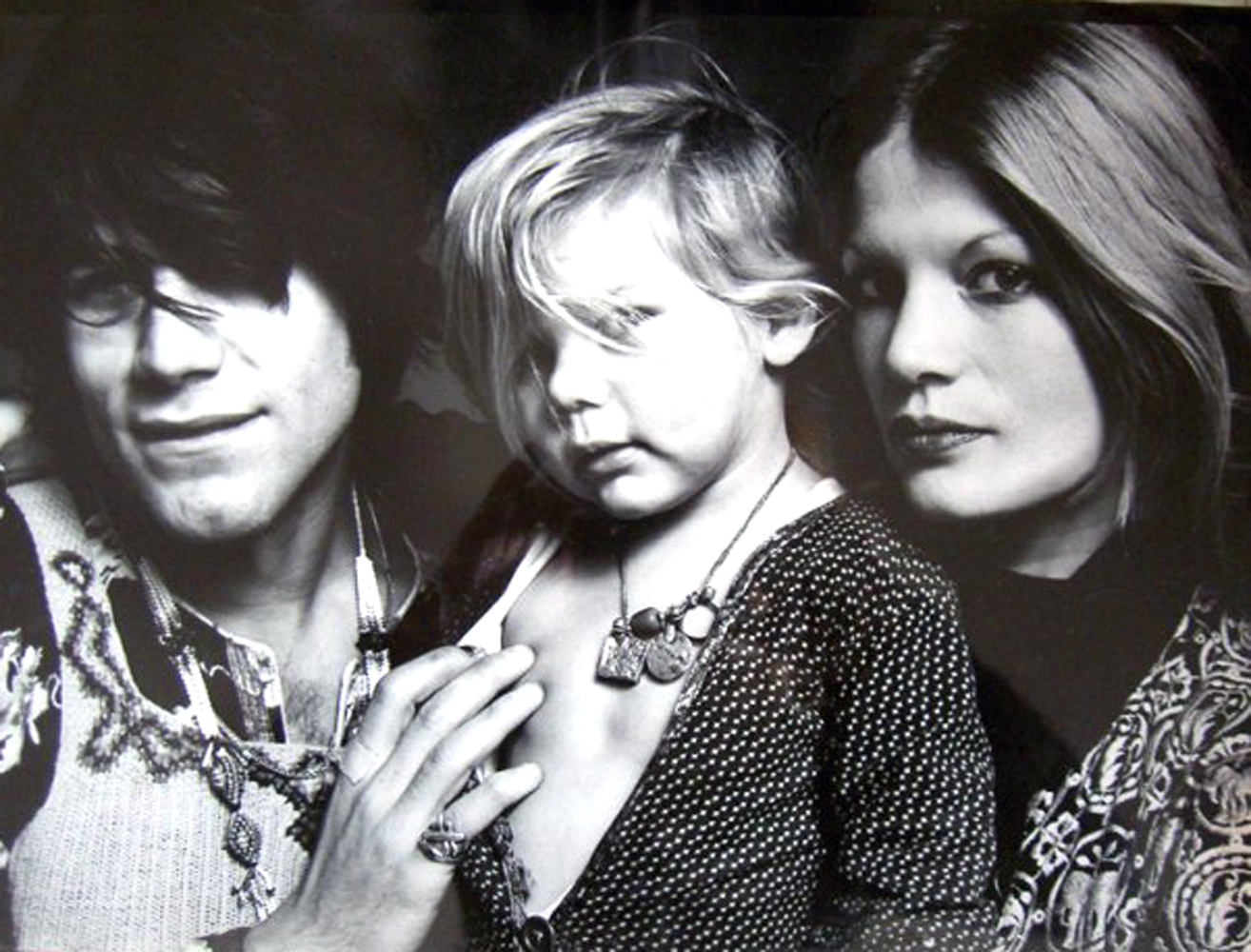 Beautiful picture Tony Kent did of us.
We were going to go via Brussels to Delhi and had to buy the tickets in Belgium, but because we had an accident on our way from Brussels back to Paris, see Salvador's story, we had to stay in Paris much longer then anticipated as Salvador had a broken ankle and could not walk. We rented a place and I worked with Helmut Newton almost every day  and also did some commercial jobs in Germany, a very busy time, cooking vegetarian meals which always took somehow a long time to make, taking care of Salvador who could not move much but could take care during the day of Alejandro as I was working a lot and sometimes had to take planes very early in the morning and come home tired but of course we were young and full of energy and plans…  My agency at that time was Models International, which was found by Simone d'Aillencourt and Christa Fiedler, (she is the mother of  Isabelle Marant), 2 incredible women indeed. They both had been very big models, especially Simone who was in all the magazines when I was still in school, always so elegant. They were good agents, like I said I worked a lot.…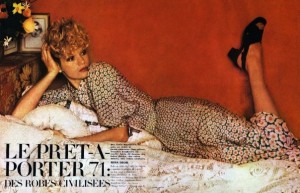 Series for French Vogue by Helmut Newton ( with Alejandro).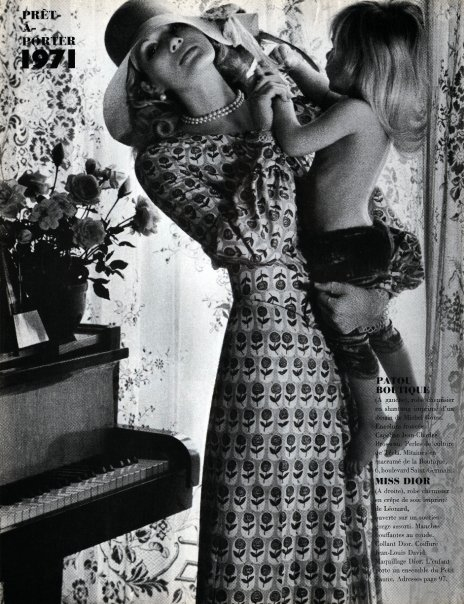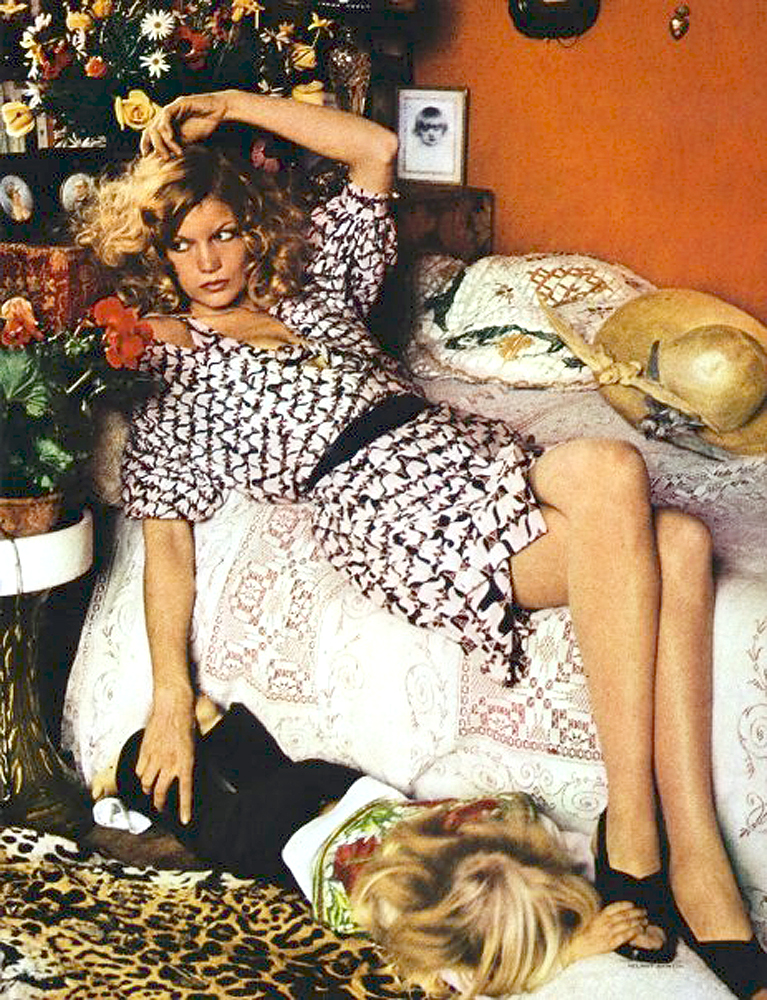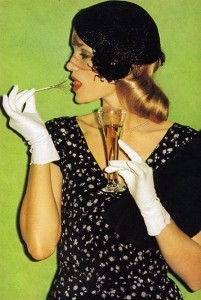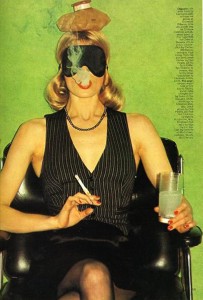 Pictures by Helmut Newton for Nova
It was wonderful, we had a good time but now are going on the road again, see you in India!