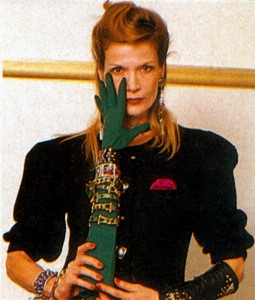 Photo for Spanish Elle by Sylvia Polakov 1985
It all starts with a drawing which is than classified and numbered, number of form or pattern and all other information that comes to mind……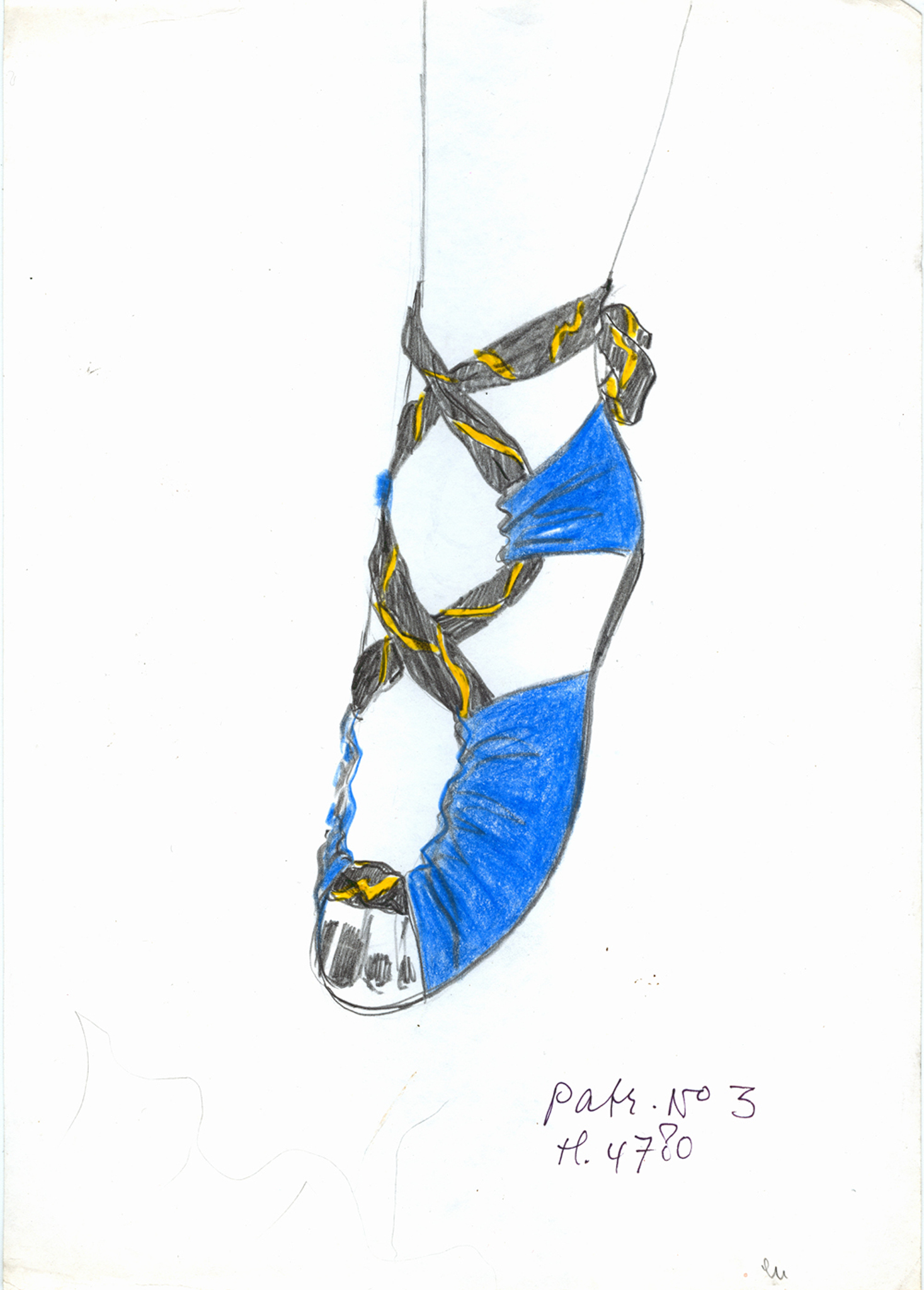 Besides shoes I loved to draw a whole collection of clothes around the shoes.…some I would make for myself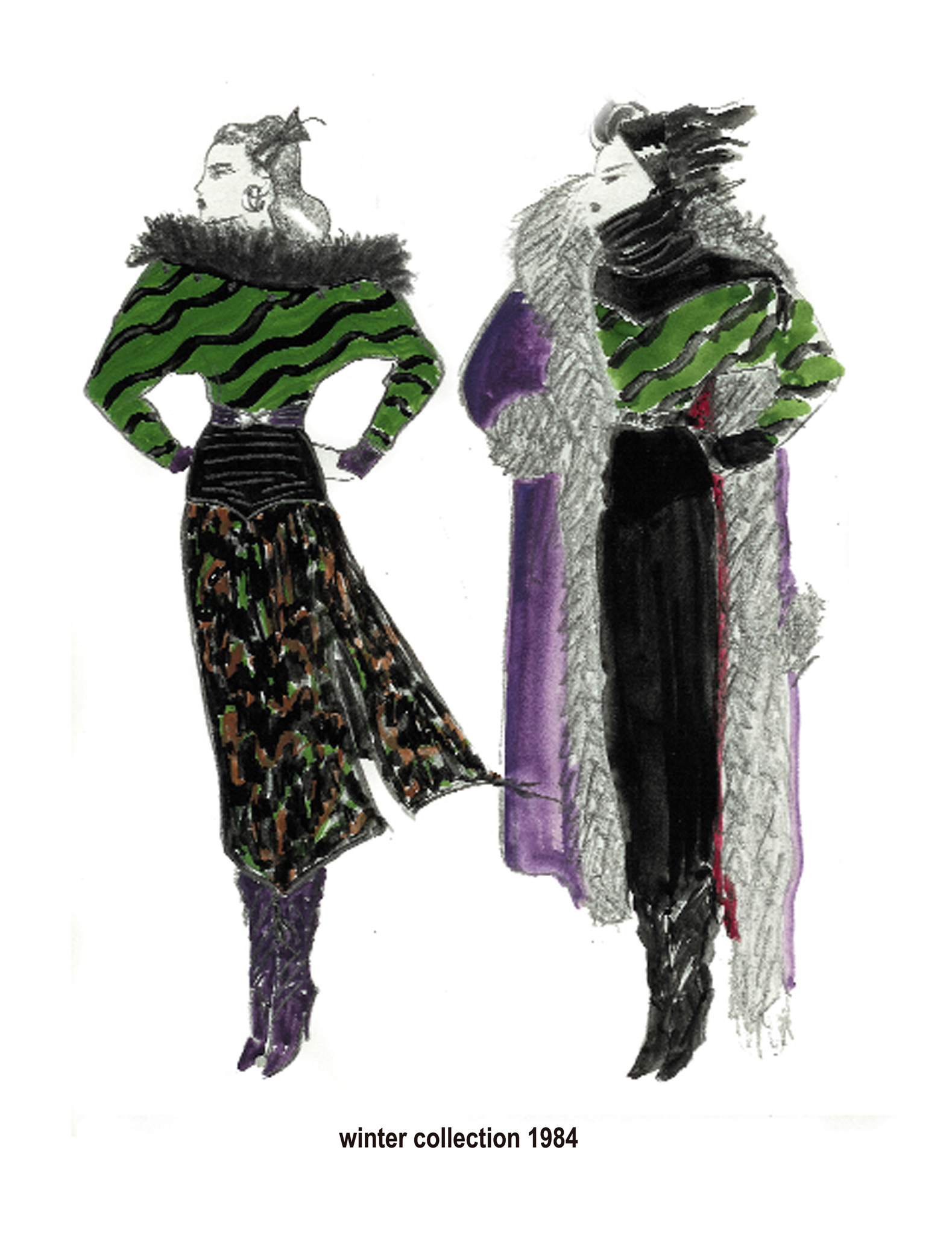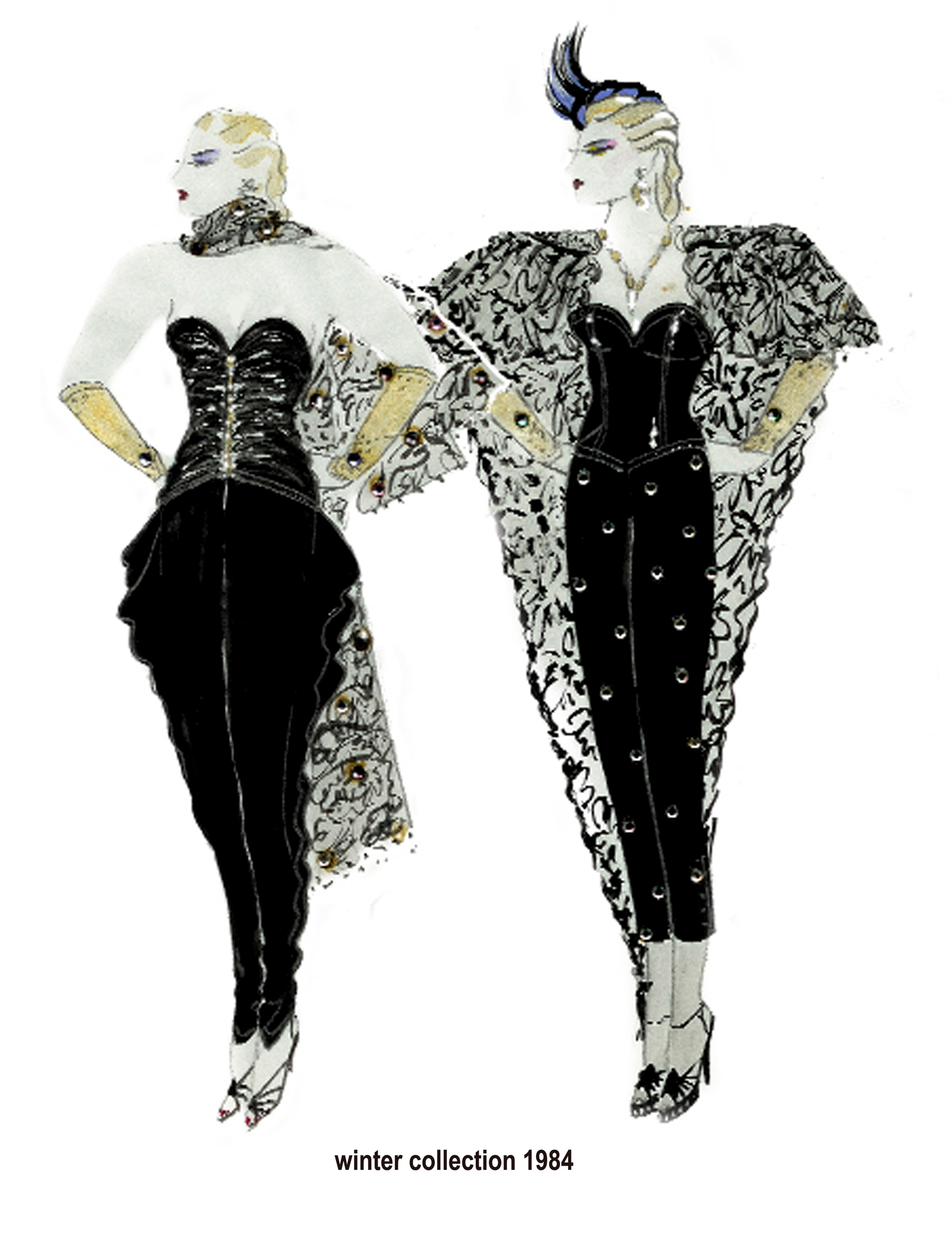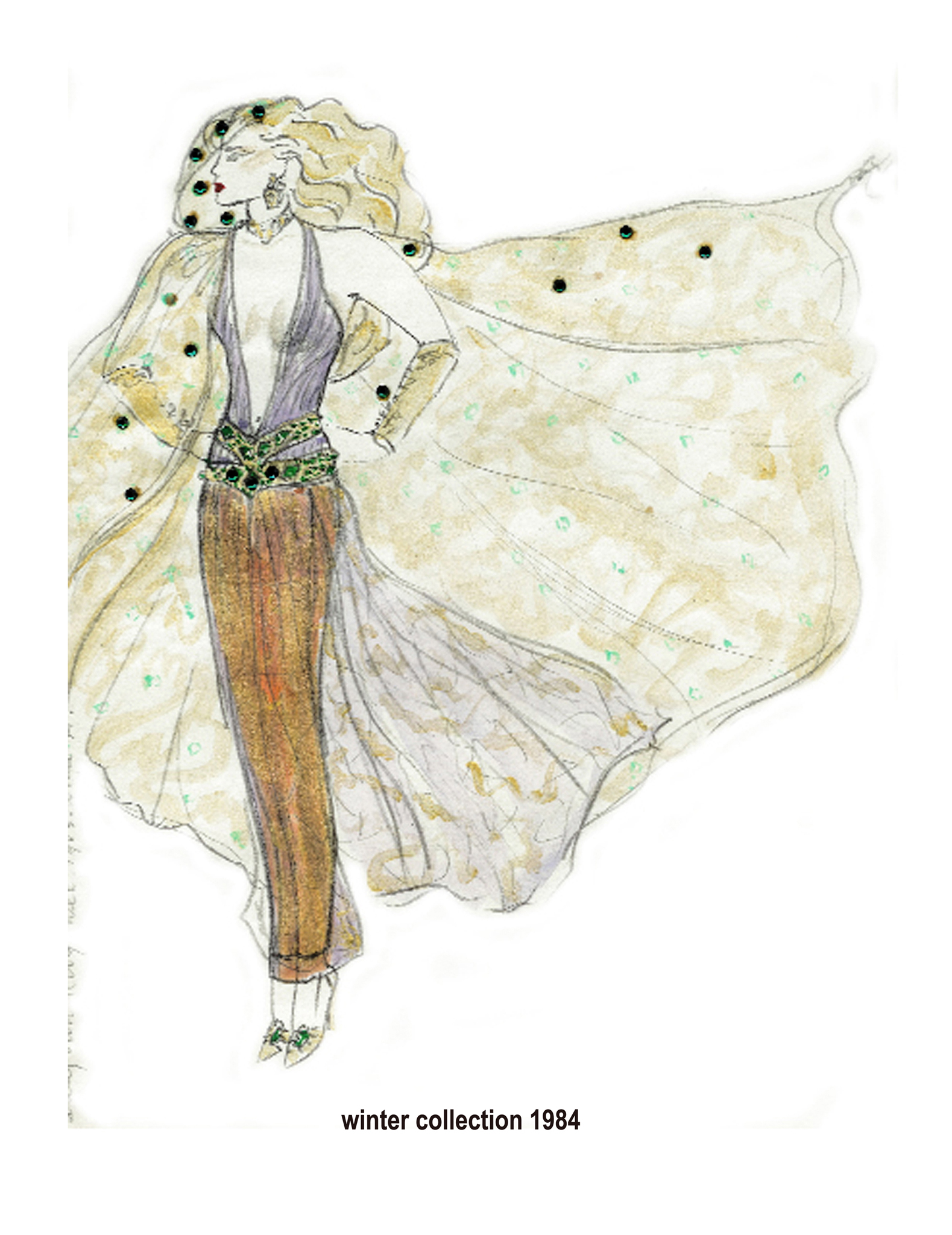 … and when a friend of Alejandro, Clementine who lived in Paris, daughter of our friend Fanchon, passed by to spend some time with us in Elda, we got her all made up and dressed with my clothes and she let me take pictures of her on the terrace of our house in Elda. Alejandro did most of the styling and I think she is absolutely beautiful!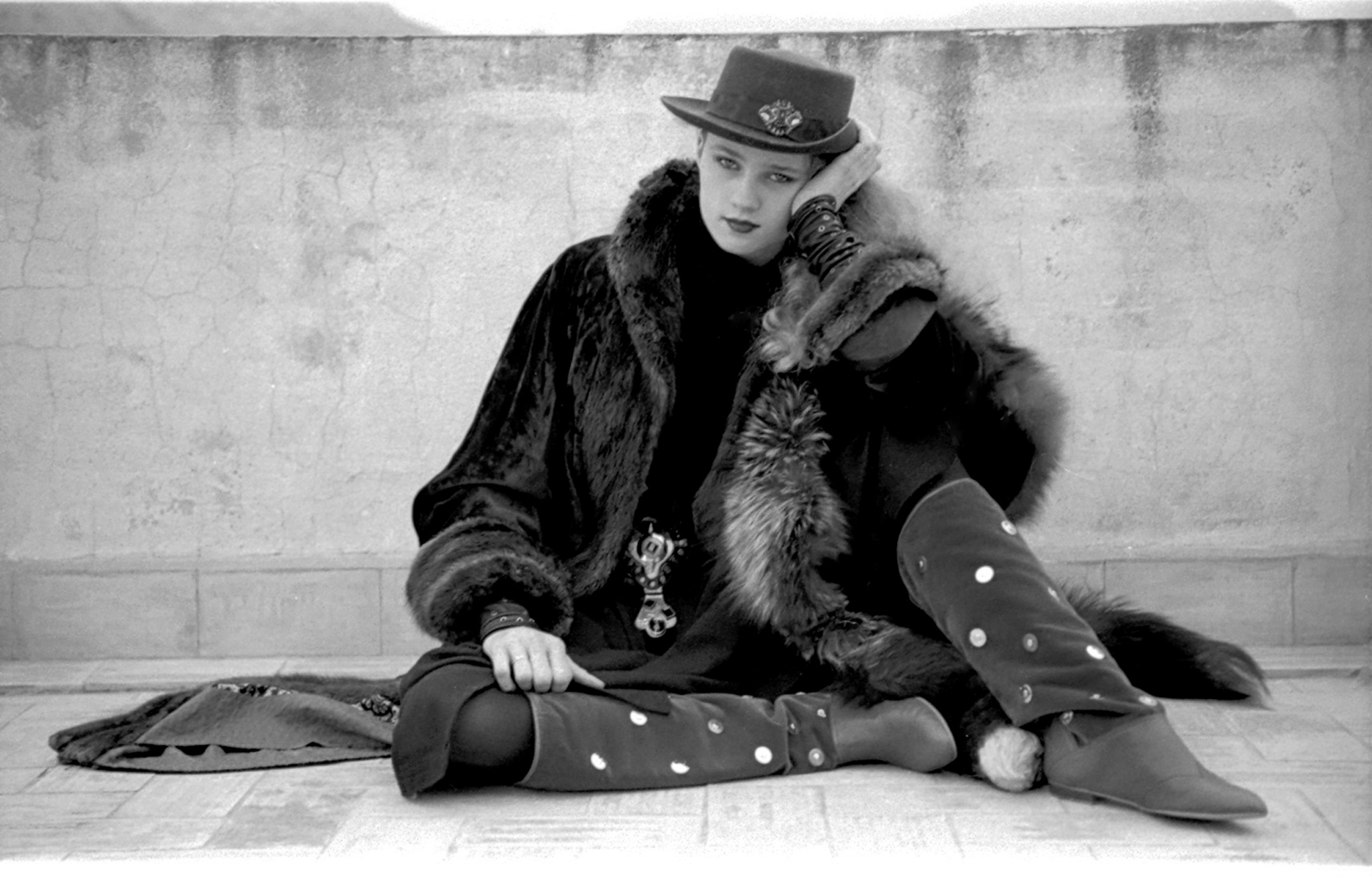 Velvet coat, velvet boots …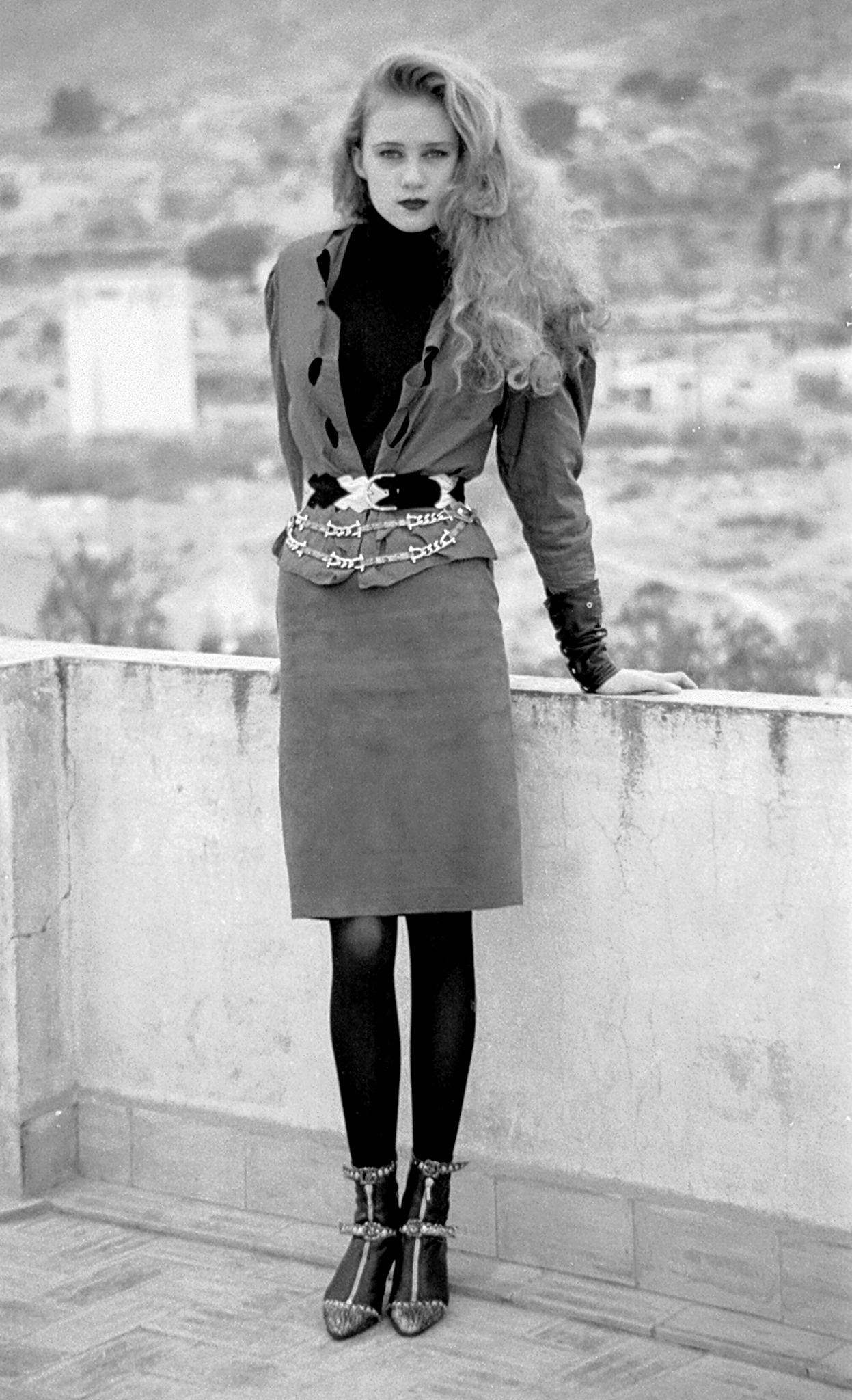 Bright emerald green silk tafeta blouse, blue suede skirt, black and gold belt,  soft leather booties…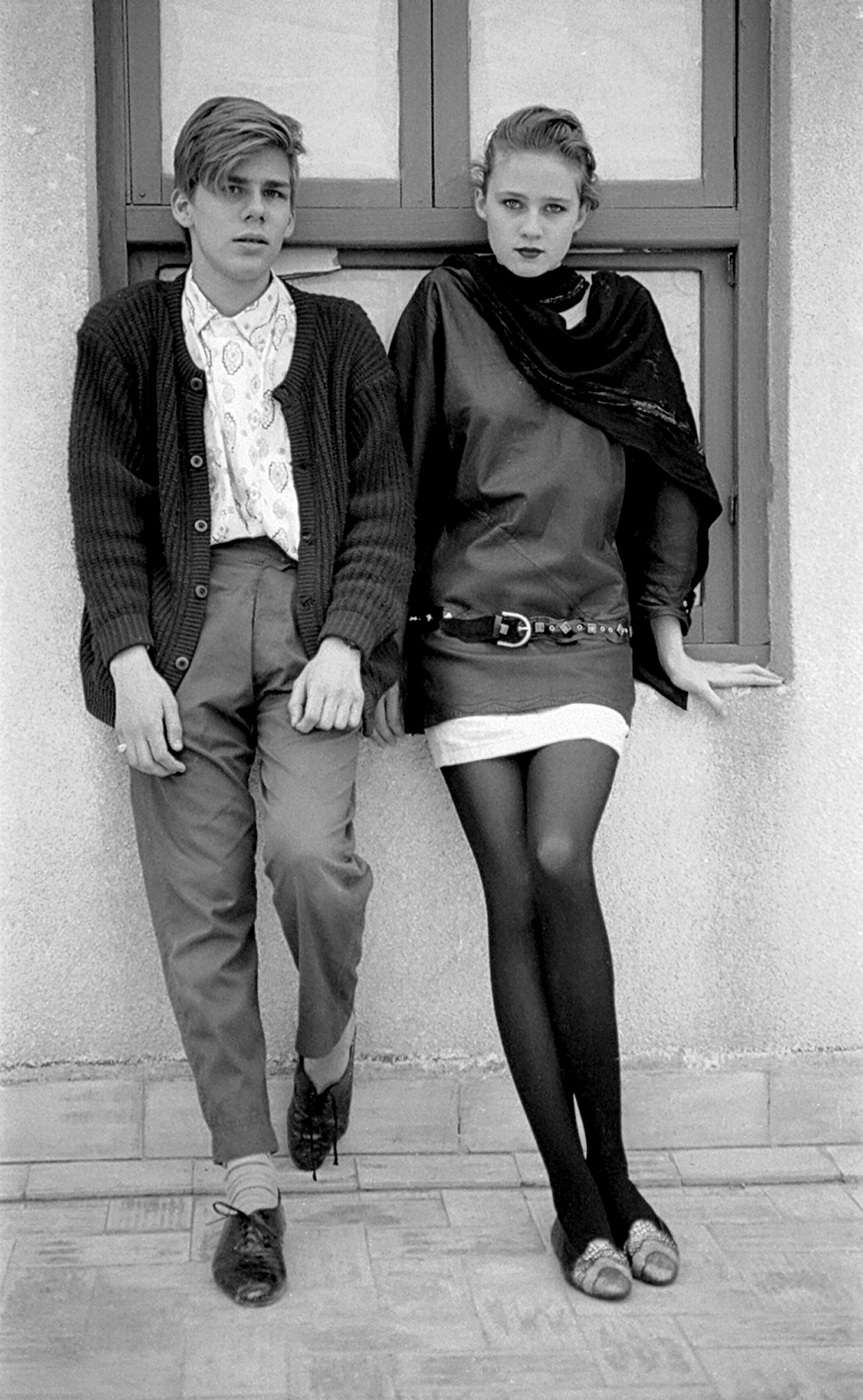 black leather top, belt with studs and stones and different metallic leather flats…here Clementine with Alejandro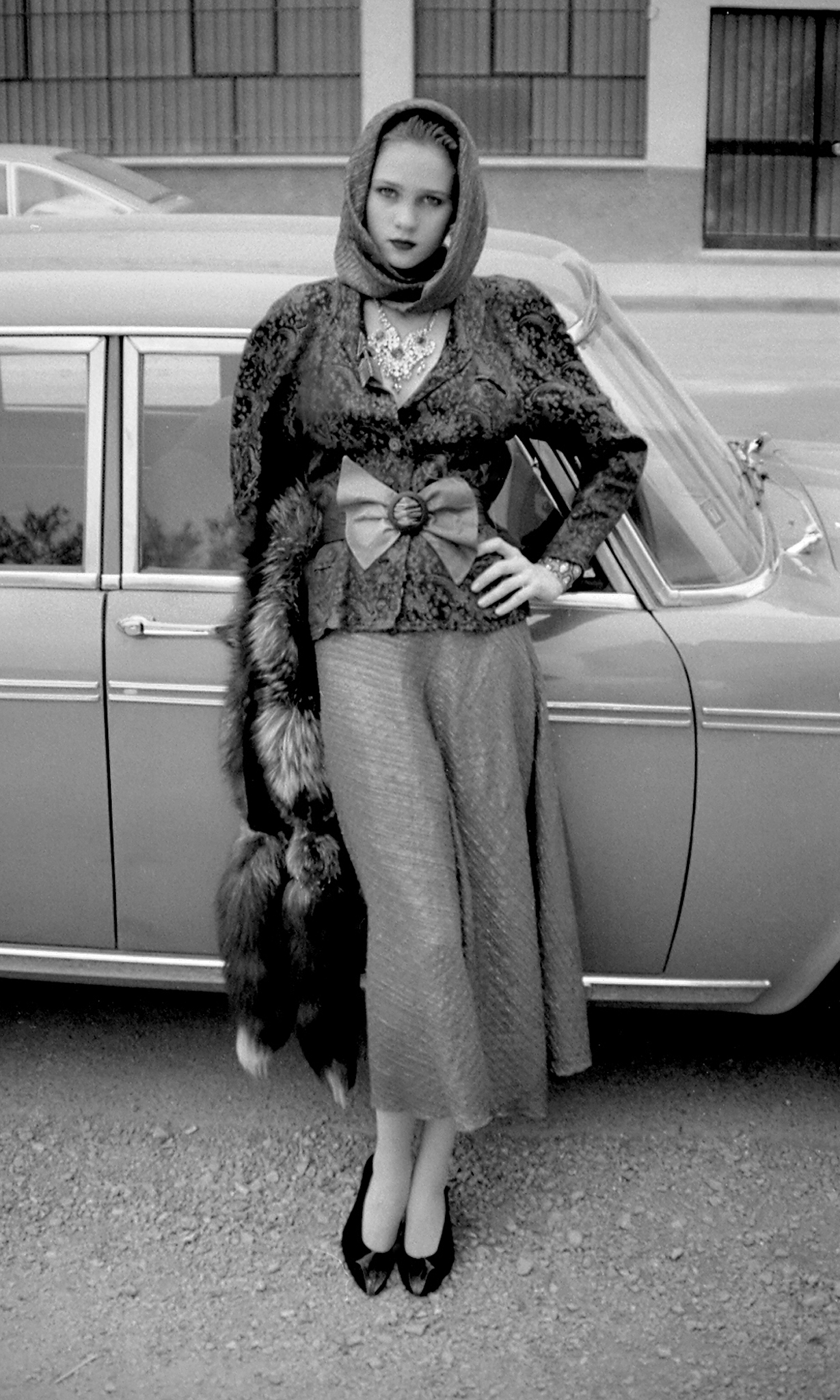 Pity this is in Black and white as the colors were dazzling, all in the purples and gold…
The house in Elda where we finally landed was a wonderful house we rented from Maria, an eccentric old lady who had spent her whole life in the shoe biz. It was right on the outskirts with a terrace overlooking the mountains where we used to go for walks with our Afghan hound " Kabuli". We now had completely moved out of "El Cuarton" in Cadiz and lived full time in Elda and the country house in Aguas de Busot. The beautiful "Nido del Aquila" on top of the mountain got sold with our help and the Muñeca was now taken care of by friends. We had to be in Elda all the time because the business was getting serious and needed all of our attention and also there had to be some stability for the kids who had to go to school and so on. We had a marvelous girl named Paqui who would come everyday and cook and clean and take care of Alegria when she came out of school…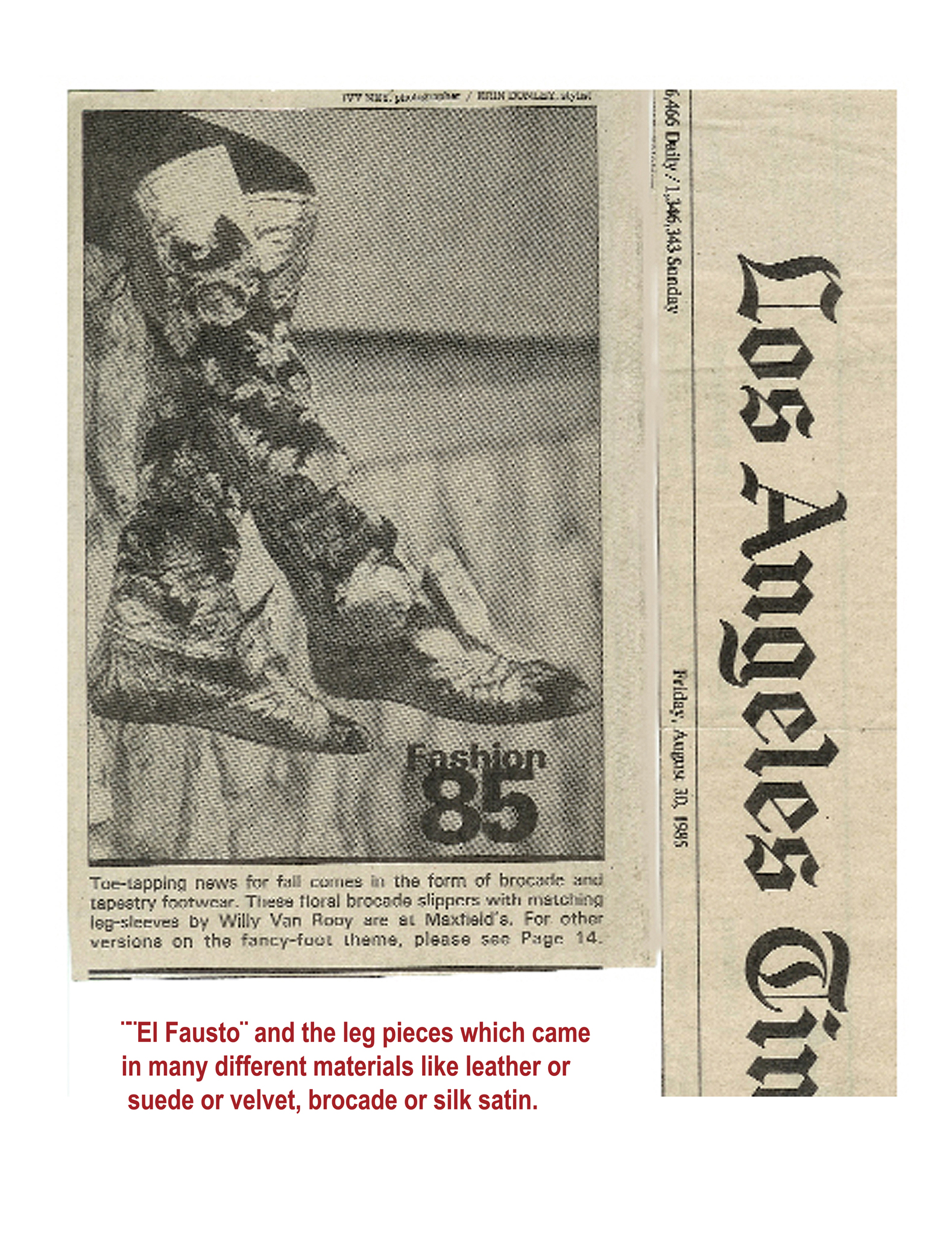 It was a very good time….
LOVE and PEACE