Modeling is fun 
but also hard work. One has to be in shape and look good because a lot of people are depending on it. At times it meant taking the plane very early in the morning to arrive at a studio in Hamburg or Milan at 9 and be ready to face a rack of clothes that all have to be photographed within a certain time as everything costs a lot of money. On a commercial job you sometimes had to change clothes 20 or 25 times and mostly the clothes were not that exciting and at the end of the day you would be so exhausted that it was dinner and to sleep, get up early again… working through the day and fly home, arriving at night and the next day up early again for that booking at Elle or Vogue which were much more fun and relaxing but doesn't bring home the bacon. There were some very good photographers around and the time in Fashion was exciting as many new talents were emerging, Thiery Mugler , Claude Montana, Gaultier, Alaiia, Isy Miyaki, Yamamoto, Kenzo and more but will talk about that in an other post. Also photographers with a different vision came up……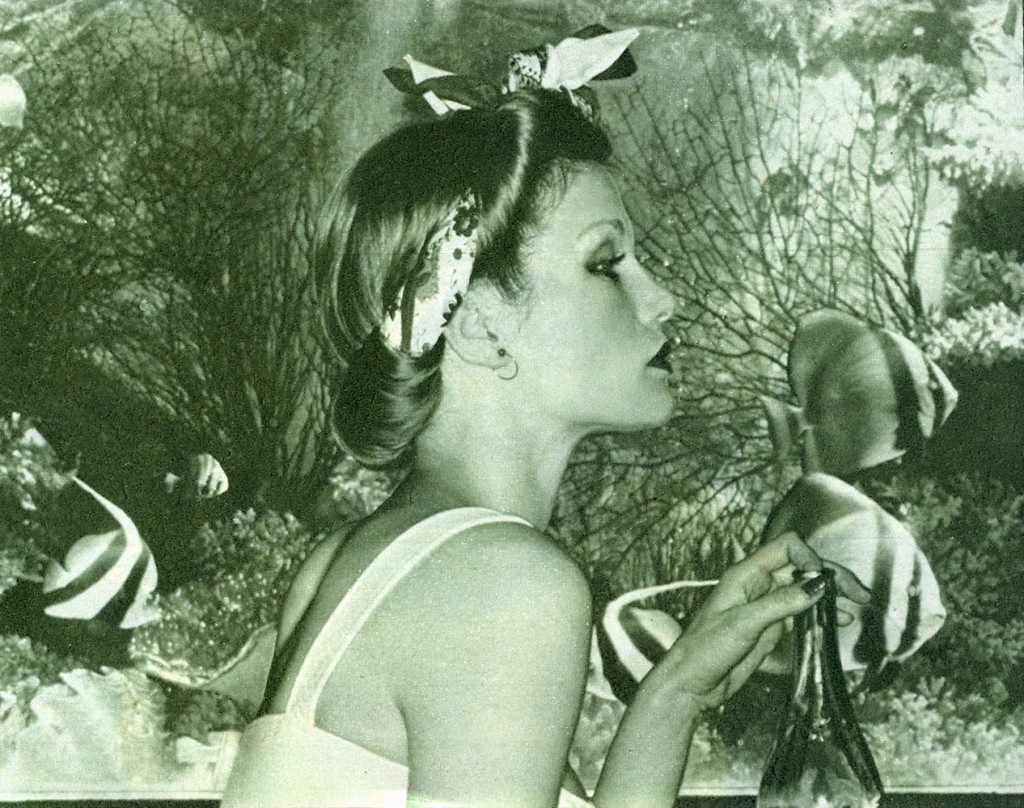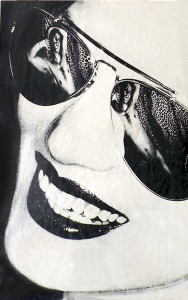 This was part of a series called: <Artist and their model> ( see Salvador in my glasses)
Laurence Sackman ( he is English) had his very own taste and style and he knew precisely the effect he wanted to get so it was for me really like working together with him to get that effect, which was not always easy but always interesting and like he said himself "I only shoot the picture when I see it". Always enjoyed working with Laurence and we did a lot of things for Marie Claire and also publicity. We were good friends with him and Remi, his wife and inspiration, and their daughter Apple who was very close friends of Alejandro.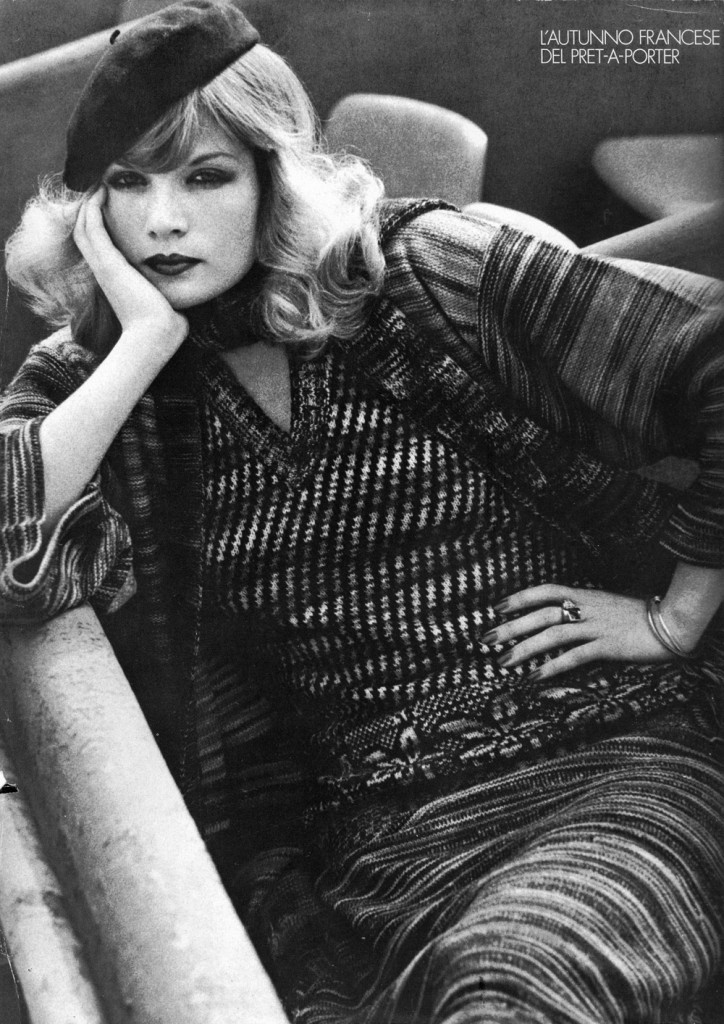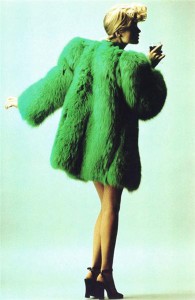 Loved the pictures of Hans ( from Swiss) and liked to work with him although it was not always easy. If it did not work for some reason he would get really frustrated and you feel a sort of guilty because you think maybe it is you who cannot make it work but there are a lot of things that may influence the outcome of a picture that is to be published and judged by many. The stylist is very important, a good stylist can make the dreariest outfit look glamorous, the light is of course very important, especially when working on location outside where the light does what it wants, the surroundings and the mood you got up with are important too…
 love his pictures and he is a friend, his daughter Malin was also very good friends with Alejandro…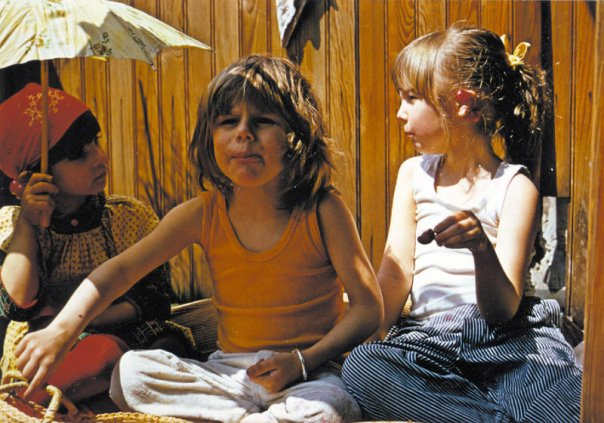 APPLE, ALEJANDRO and MALIN on a summer day…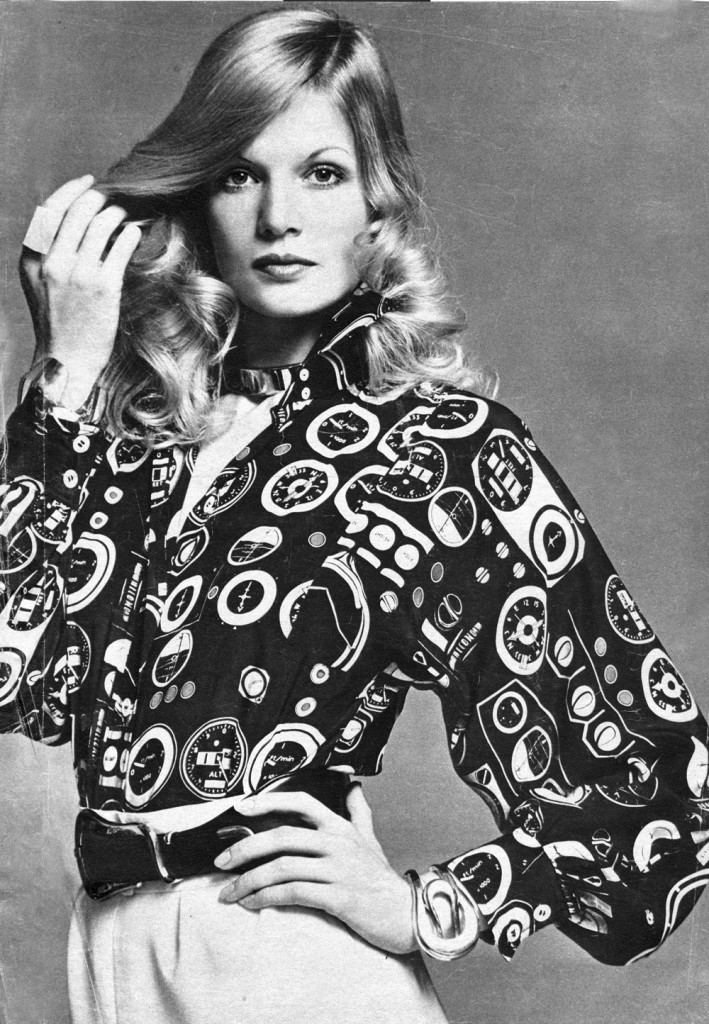 Loved to work with Tony, always nice people around, relaxed atmosphere, good music and great pictures. We were very good friends of Tony and his wife Susan Bottomly and he often booked Susan and me together… They are no longer together but both still dear friends, so many memories together…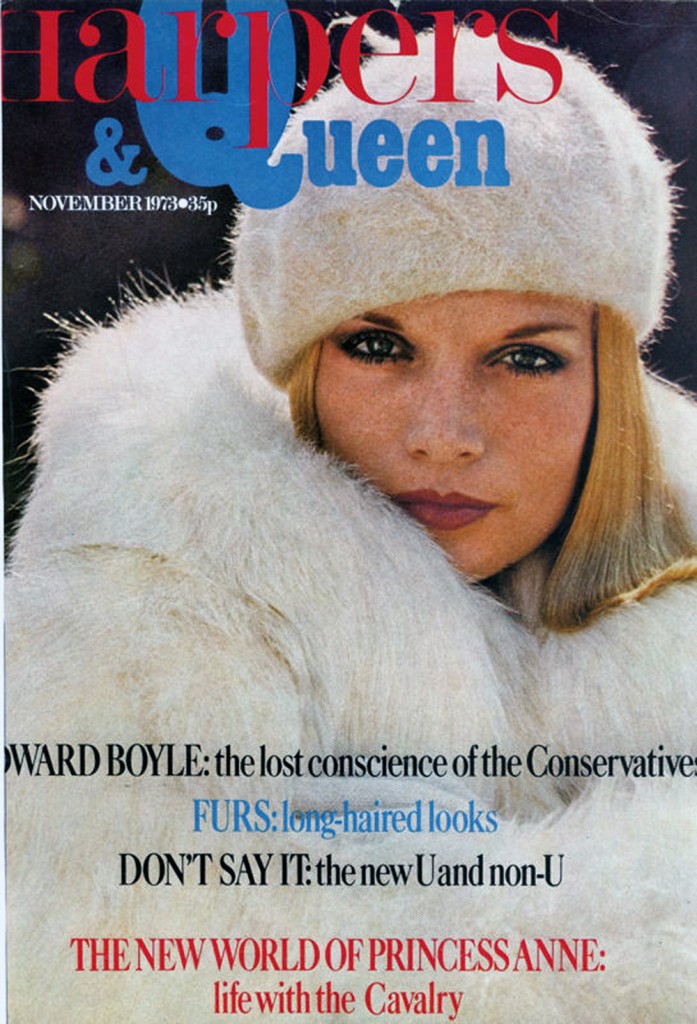 Andre was very pleasant to work with, very professional and could make you look good…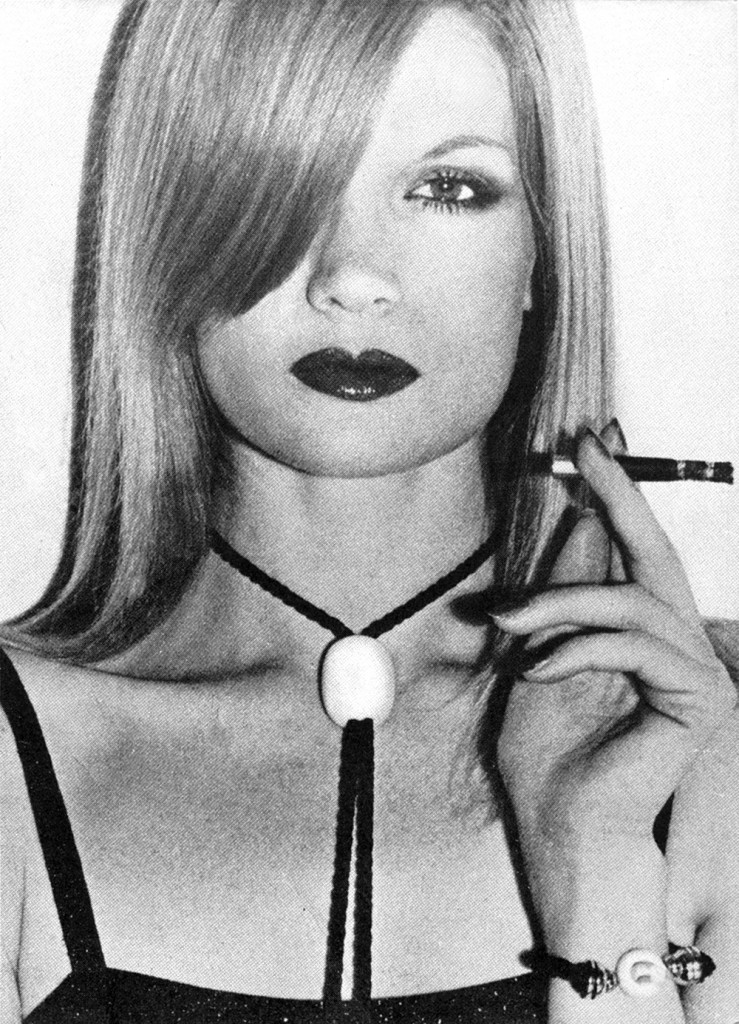 Working with Eric, who is an English photographer( working in Paris then), was relaxed and you could be sure to get a really good picture of yourself…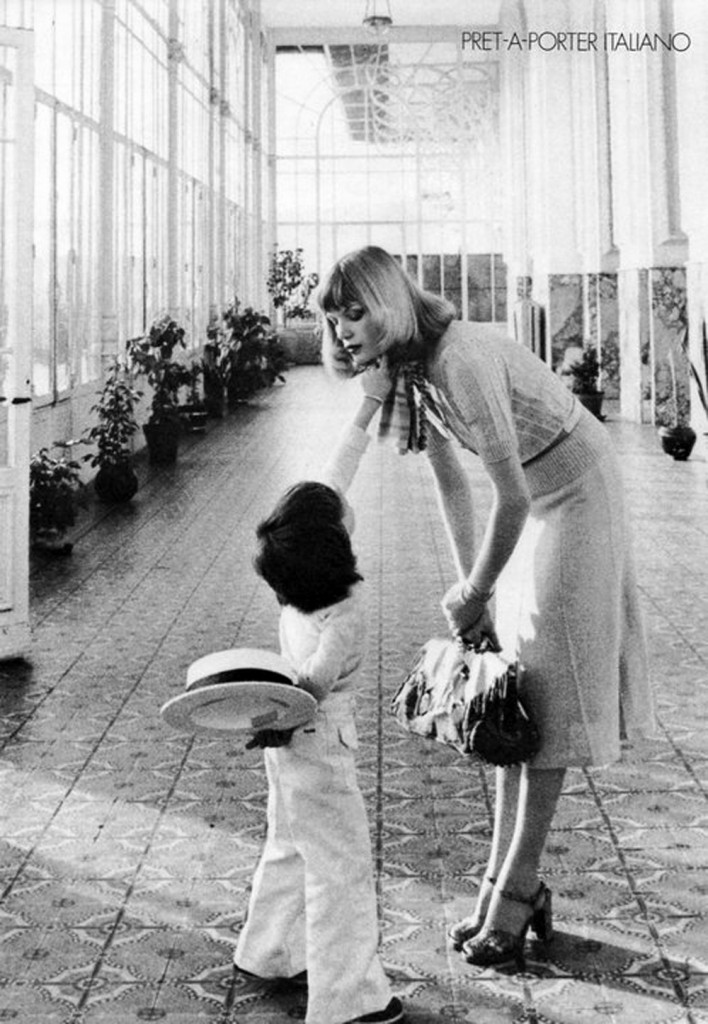 Working with Barry was great, he was very soft spoken and gentle and it was really easy…Think it is so funny that I am holding my own bag  in a Vogue shoot.
♡SACHA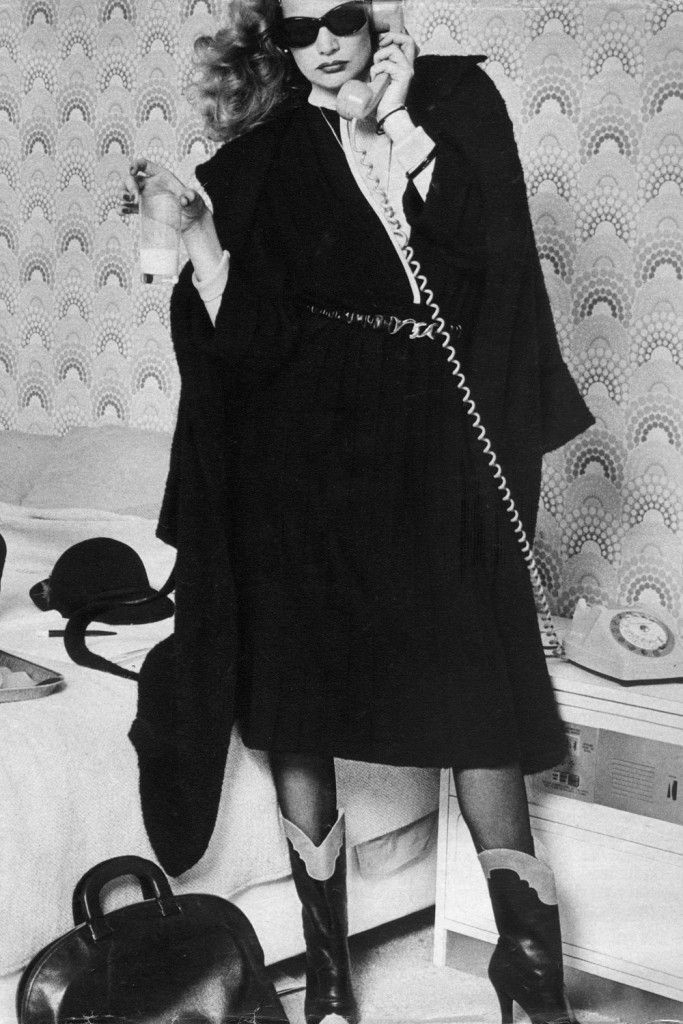 Sacha is from Holland, working in Paris where she had a fabulous studio. She was one of the very few female Photographers around then. Like her pictures very much.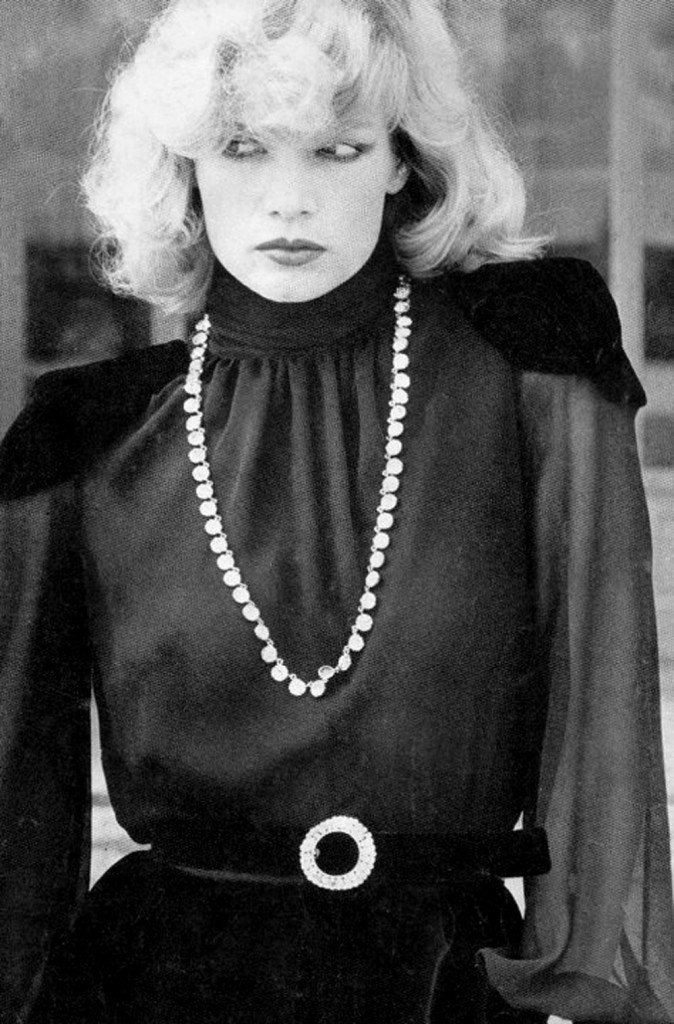 Alberta was a model herself before she became a professional photographer so she knew how to treat a model. She is from Italy.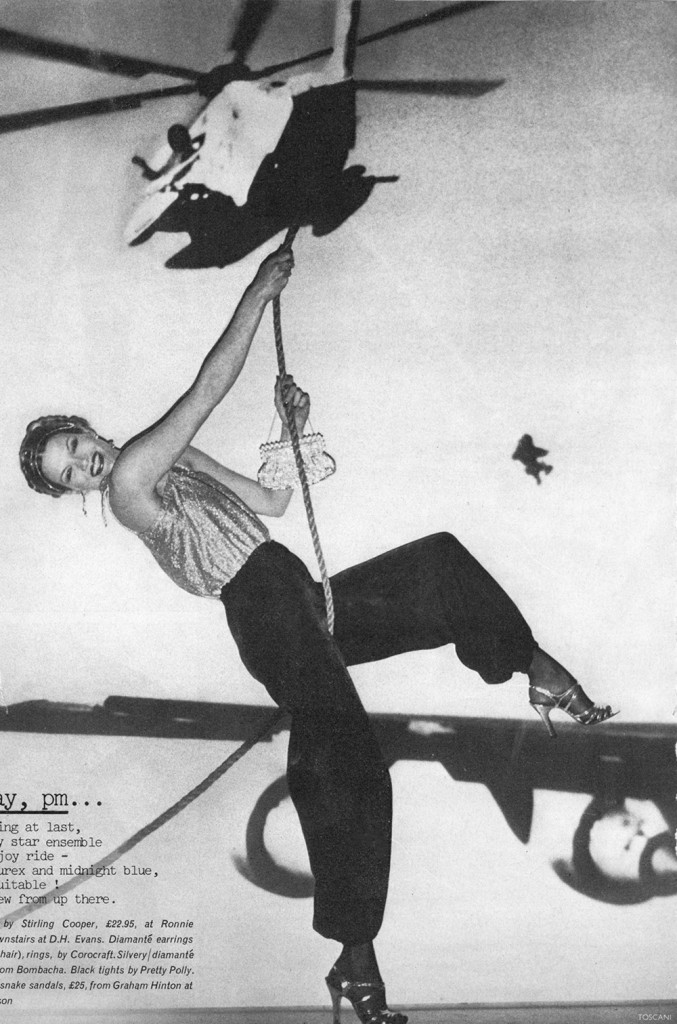 Always great fun to work with Toscani (also form Italy) as we have worked together so much from the time when he first started… if you think this picture is easy try it in front of the mirror and like me imagine there is a balcony you can rest your high heeled foot on holding on to a cord that is not really strongly attached anywhere and smile, click…click, HOLD IT… click click…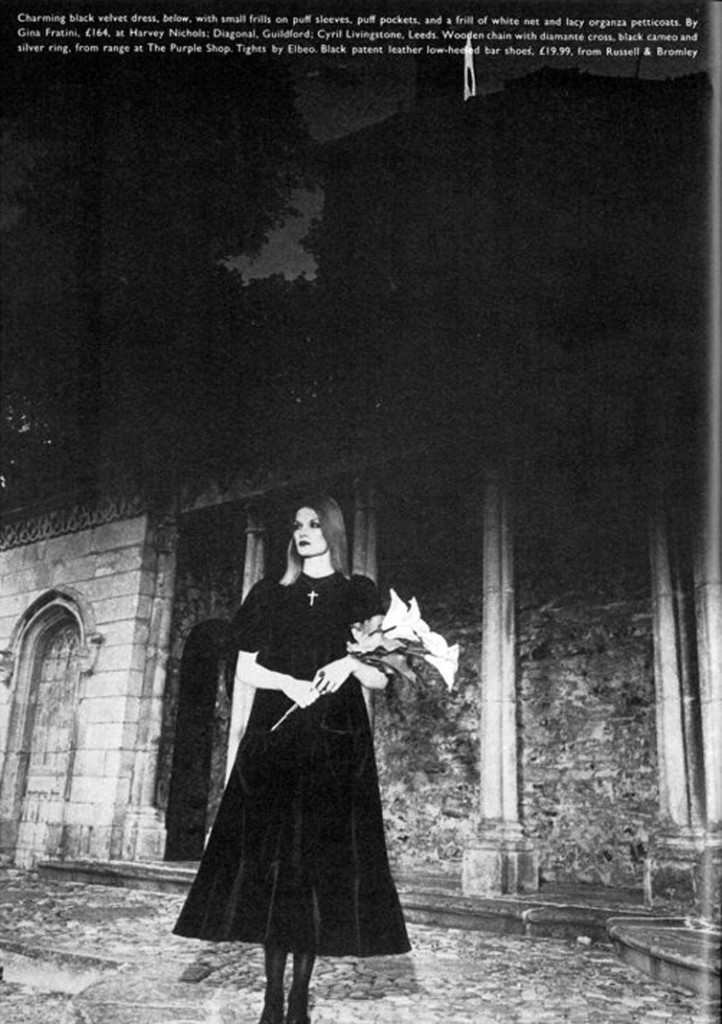 Working with David was always pleasant, he is very funny and down to earth, English that is. Since you knew he would make good pictures you felt good and confident. He had it very clear, what and how he wanted it, so you only had to fill in so to speak.…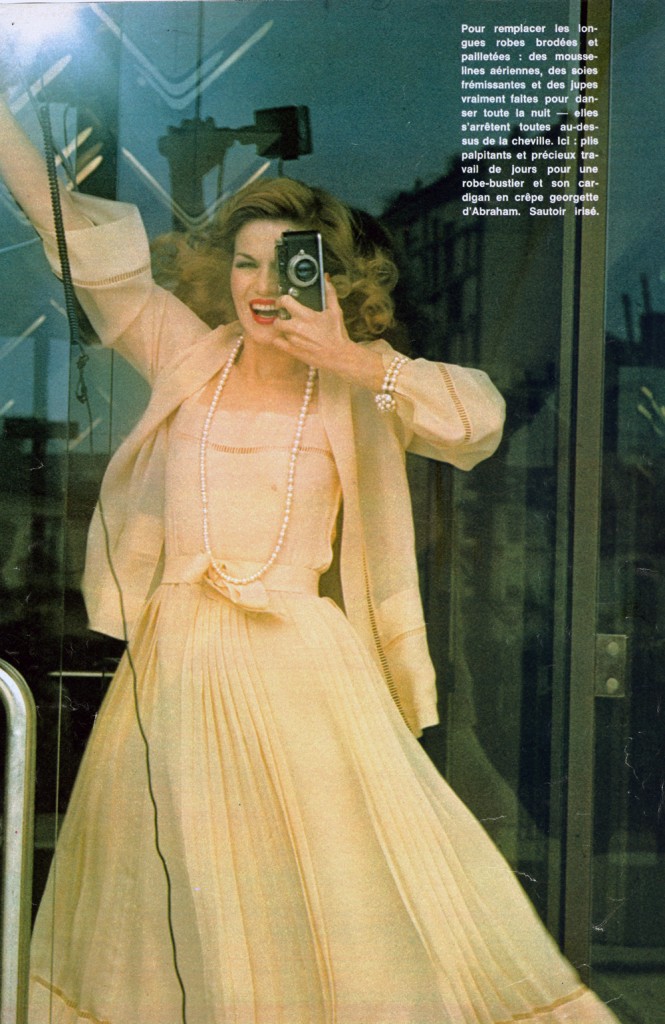 Jo booked me quiet a lot for Elle or publicity and it was super easy and nice working with him and he often booked me together with Christina Steidten and going to work was like meeting up with friends and do something creative. Jo was French I am almost sure but writing all this I realize that most photographers I worked with were from other places, either working in Paris like Helmut and Laurence and Sacha or they booked me in London or Milan or… Bockelberg in Germany, very well remembered by all the girls hat were modeling at that time.. Francois Lamy, he made you look so good…  once I worked with Guy Bourdin and the picture he did won some award in a magazine, Jean Loup Sieff was also a wonderful photographer, his pictures were very meticulously prepared and actually one felt like an object, beautiful for sure but… and there were other fantastic studios in Paris, I can not put everything here but I even worked once with Patrick Demarchelier who just started out and Alex Chatelaine, Steve Hiett and others… of the girls I met and worked with I like to talk in my next post, the Fashion shows were taking off.. YSL needs a post apart too and oh, there are so many things going on…  also at home where Salvador is making some incredible paintings,➜ CLICK HERE to see his work on ALEGRIA's Blog.
LOVE AND PEACE