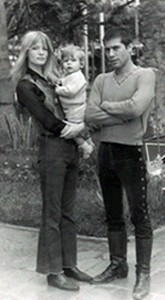 Las Palmas
Via Madrid we went to Canary Islands to arrange Salvador's papers and stayed a few months, first in Las Palmas  and from there to one of the other 7 Islands called Fuerte Ventura. This was an amazing ancient place which looked deserted with lots of sand and a few palm trees, incredible rocks that looked prehistoric. We lived in a wonderful little house overlooking the endless sea but that was it, there was not much more, one old cinema and some fisher men so after a while it started to feel lonely and after hearing some friends of ours were in Ibiza we decided to go there. Ibiza was known since the 50'ies as a place where artists went to find the peace and beauty they were looking for. In 1970 it was still quiet unspoiled and still quiet empty although already there were a lot of foreigners. Ibiza is a very special Island with marvelous farmhouses which one could rent or buy for next to nothing (not anymore) and of course the fact that many artists were there made it highly interesting.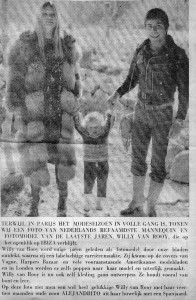 In the year we spend there we made many friends who are still our friends unless they left this world. We designed clothes, baked in the sun, (never heard of sunscreen then) had full moon parties and vegetarian dinners and the daily morning coffee at the Montesol. Some photographers came there to shoot summer editorials or I sometimes was booked on a trip to Africa for English Magazines and I went to the Ivory coast and Kenya.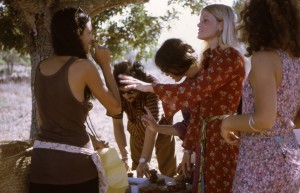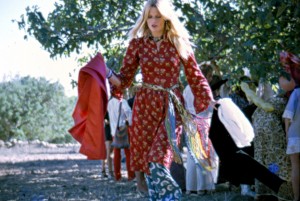 the Ibiza market
I was loving all the herbs that grow there and collected them in glass pots which were later taken away by the police for laboratory tests to see if that was Marijuana, which was not the case but still I was taken to the police station and had mug shots done for nothing and it even haunted us all the way to Canada years later when we thought to become Canadian but could not because of our police record in Ibiza which like I said was for nothing… The fact that Salvador was Spanish in this whole group of foreigners made the police look after us extra hard. Our friend Nancy Mehagian had a vegetarian restaurant together with her friend Sharon, called the Double Duck and we spend many a day there. Nancy is still cooking and also wrote a book . Then there was Cooky Debidour who became my closest friend, Edina Ronay and Dick Polak, also very close friends still and Karl Ferris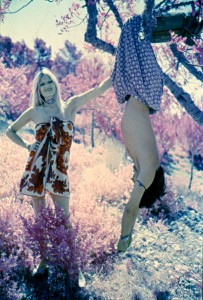 the photographer who immortalized that time in Ibiza and his wife Anke who made the best veggieburgers, Raymond Steiner who is a photographer and film maker and his lovely wife Maree, Birgitta Bjerke the all time Queen of crochet and others, Also there were visits of some outstanding people like Jony Mitchell, ( Salvador drew her portrait) and Taj Mahal the great Blues man with whom we are still in contact as well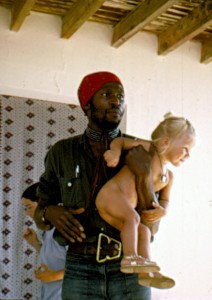 .
Magazines came to photograph us, Italian Vogue and the American Look magazine wrote articles and Deborah Turberville passed by and made pictures of us.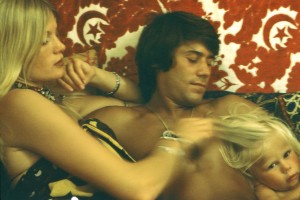 Not to forget Nico ( The velvet underground) and that was very special because when I was home sitting outside on the porch one day, Salvador was not there at that moment, when I saw from far away someone coming through the field of Almond trees, a blond apparition that when getting closer I realized was Nico, she had heard about us and came to visit, just like that all by herself. I have been a fan of Nico always and still am, she was very special and I was thrilled she came to visit so to celebrate I made a big joint of hashish, yes that was all part of it in that time, and we smoked until she fainted right there. It was a bit scary because I did not know what to do but thank heavens it did not last long and we could laugh about it. Anyway there are many stories but not to be told here, just want to show you pictures of the things we made, Salvador's work you can admire( I do) in Alegria's Blog who is writing all about Salvador and his work and some of the pictures he made of me and our son Alejandro which are among my favorites.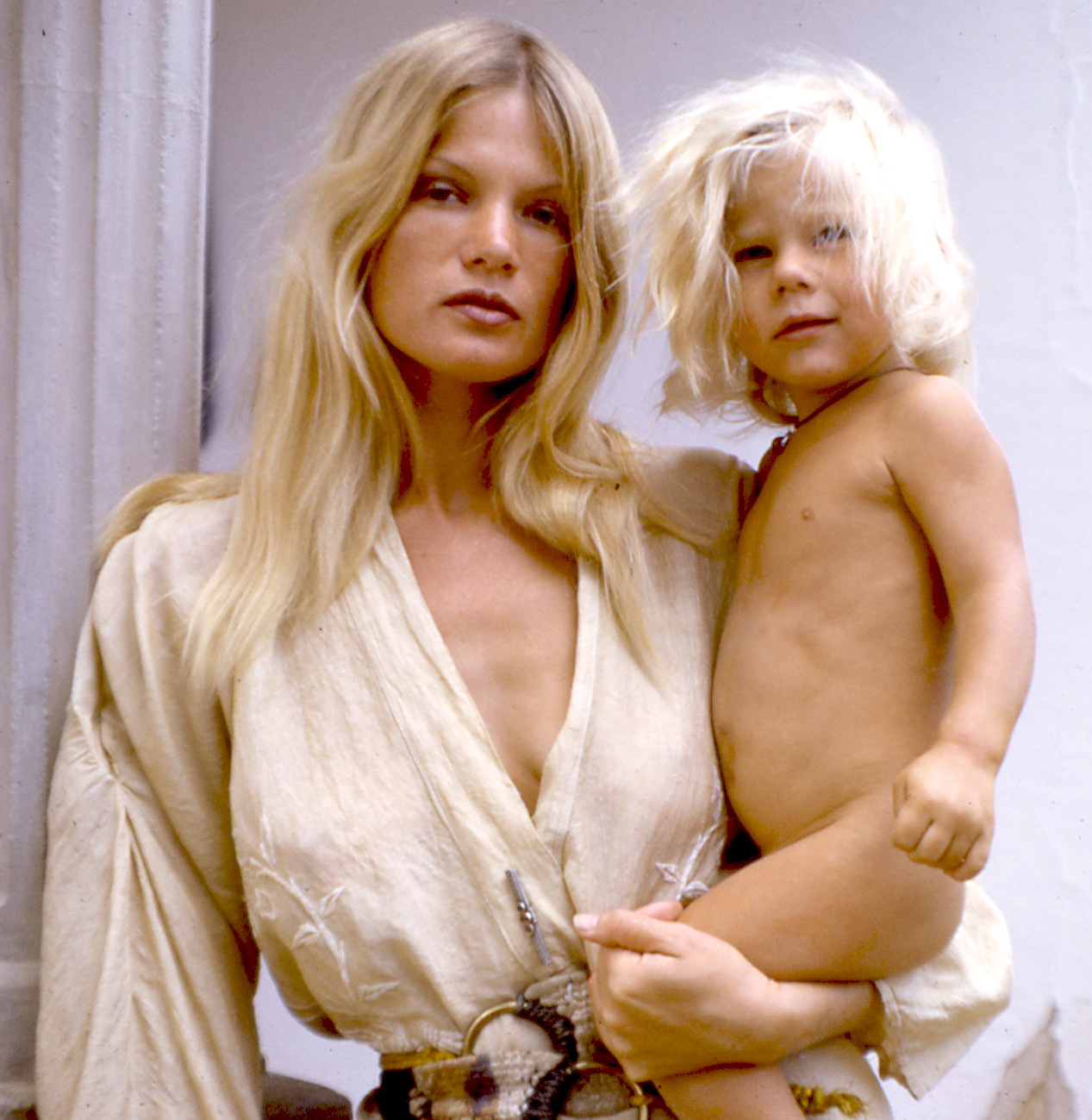 Picture by Salvador Maron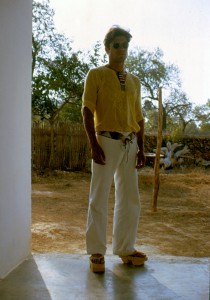 We designed these wooden sandals and had them made up by a local carpenter, than hand painted them in all kind of patterns and colours.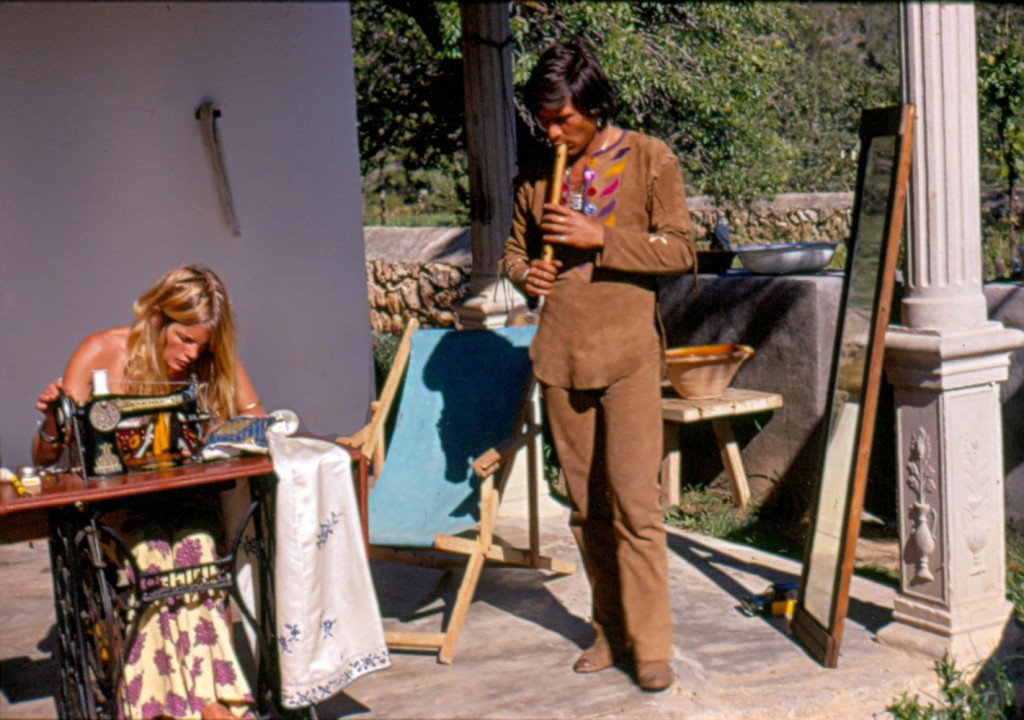 The sewing machine was in the house already waiting for me and since we had no electricity this was perfect, the suit Salvador is wearing was made by me as well.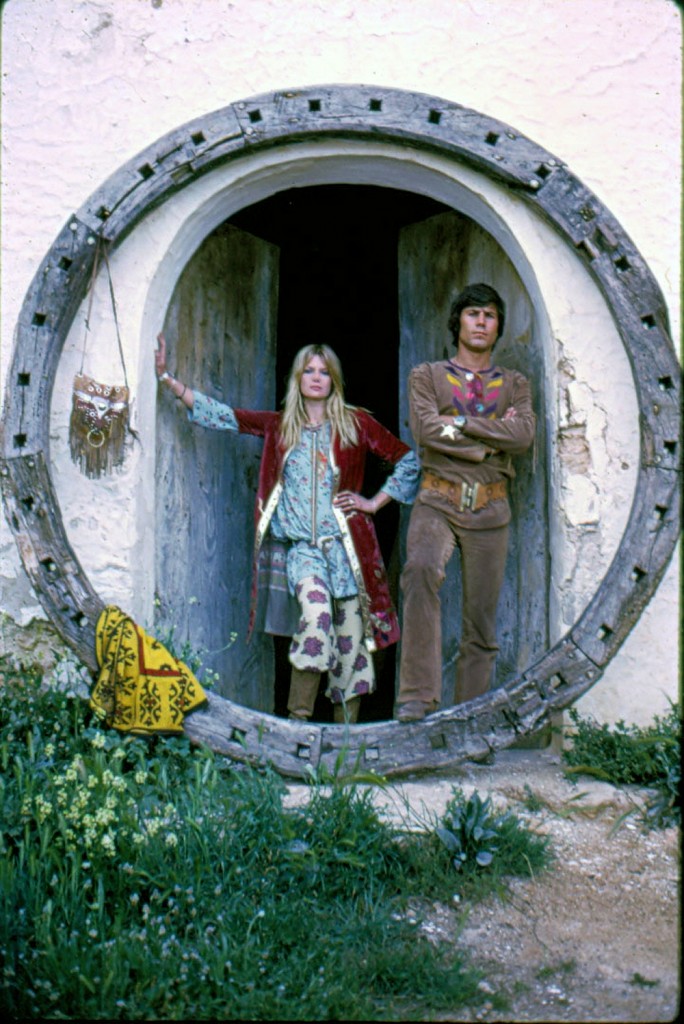 Loved that coat, velvet with leather applications, the bag was also one of our designs
The leather vest on the right was a typical example of what I was doing, lots of applications of snake and gold leather on suede, wish I had it now!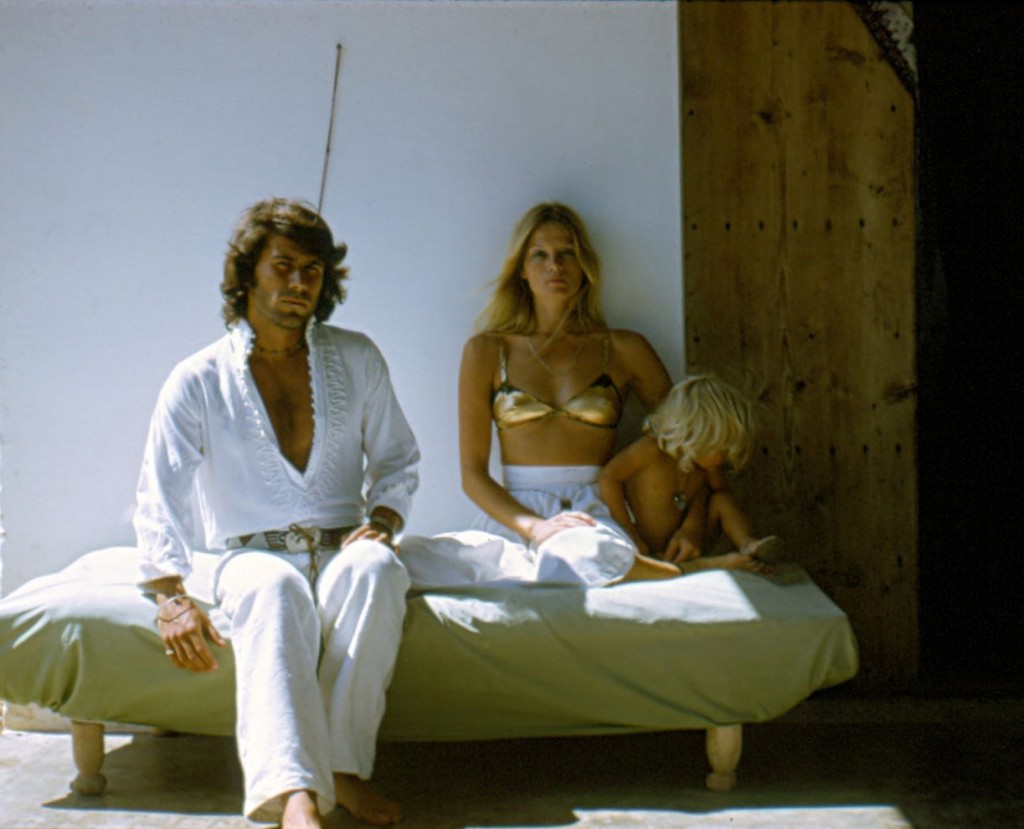 The golden bra I found in a vintage store in NY.                                        family self portrait.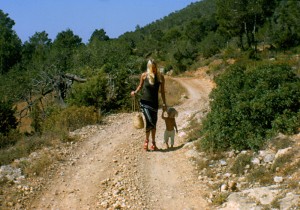 … and I would not go anywhere without my YSL platform sandals, never mind it was almost impossible to walk with them on that Ibiza roads. Only when it rained or had rained we wore our own wooden sandals which kept your feet out of the mud.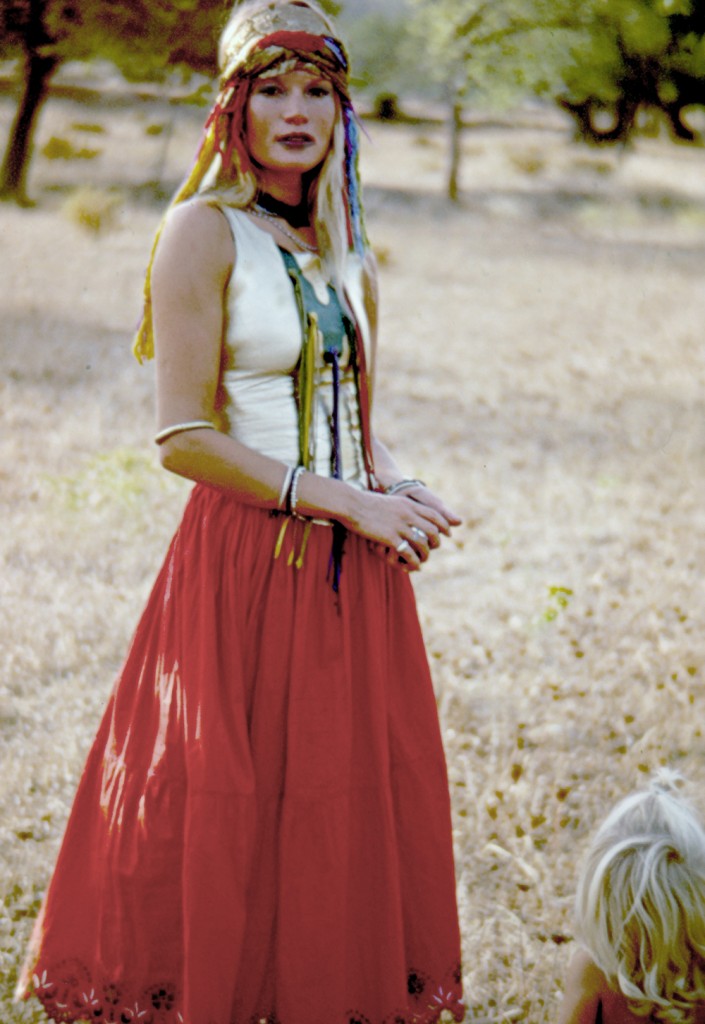 ">My leather T shirts, here in gold of course. OMG wish I could make them now.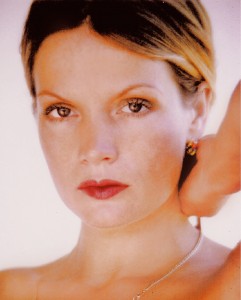 Ok, we are leaving Ibiza and are on our way to Marbella, and then Milan…… but that I tell you next time.