While staying in Canary Islands, some 12 years ago, I made up these Tarot cards following all the hidden signs, colours and shapes. Was great fun but also very difficult because I did it on water colour paper that is very bubbly and I did it in the actual card size which is quiet little and for the details a bit difficult to do. The thing is that it is hard to imagine now, but I did not have a computer! As a matter of fact I was one of these people that would think never to get one but here I am and my computer is my very close friend and through Her ( I know, but for me it's a girl) I can talk to you and show you things that I have thought or done or experienced and so hopefully inspire some one or make some one smile or think for a moment… so that is why I am here talking to you and sharing with you all kind of things even that I know for a fact that almost nobody has time or is interested in some one's else's life as it is already such a task to have your own in order. But still, for the few and for myself this is a wonderful way to tell my story and also for me to organise all my memories so children and grand children and great grand children and so on can have a moment of fun and know where they come from as I have no idea about mine and think that is a pity, not that it will change anything but still……
Here is " THE BIG ARCADE" of the Tarot, 1998
They are absolutely imperfect as they are not exactly the same size and so on as they are super "handmade" so to speak… so don't look at that although I know that now you will….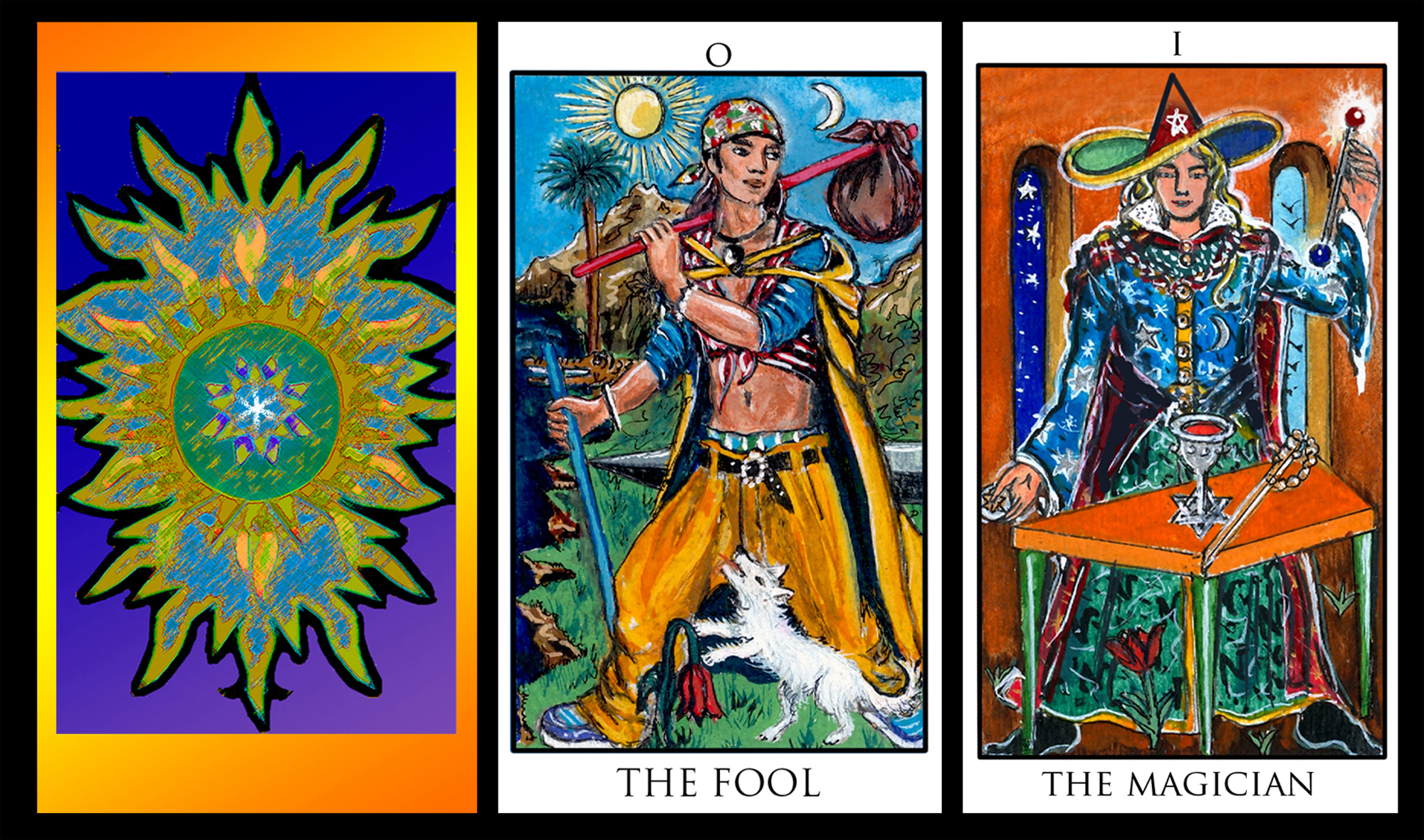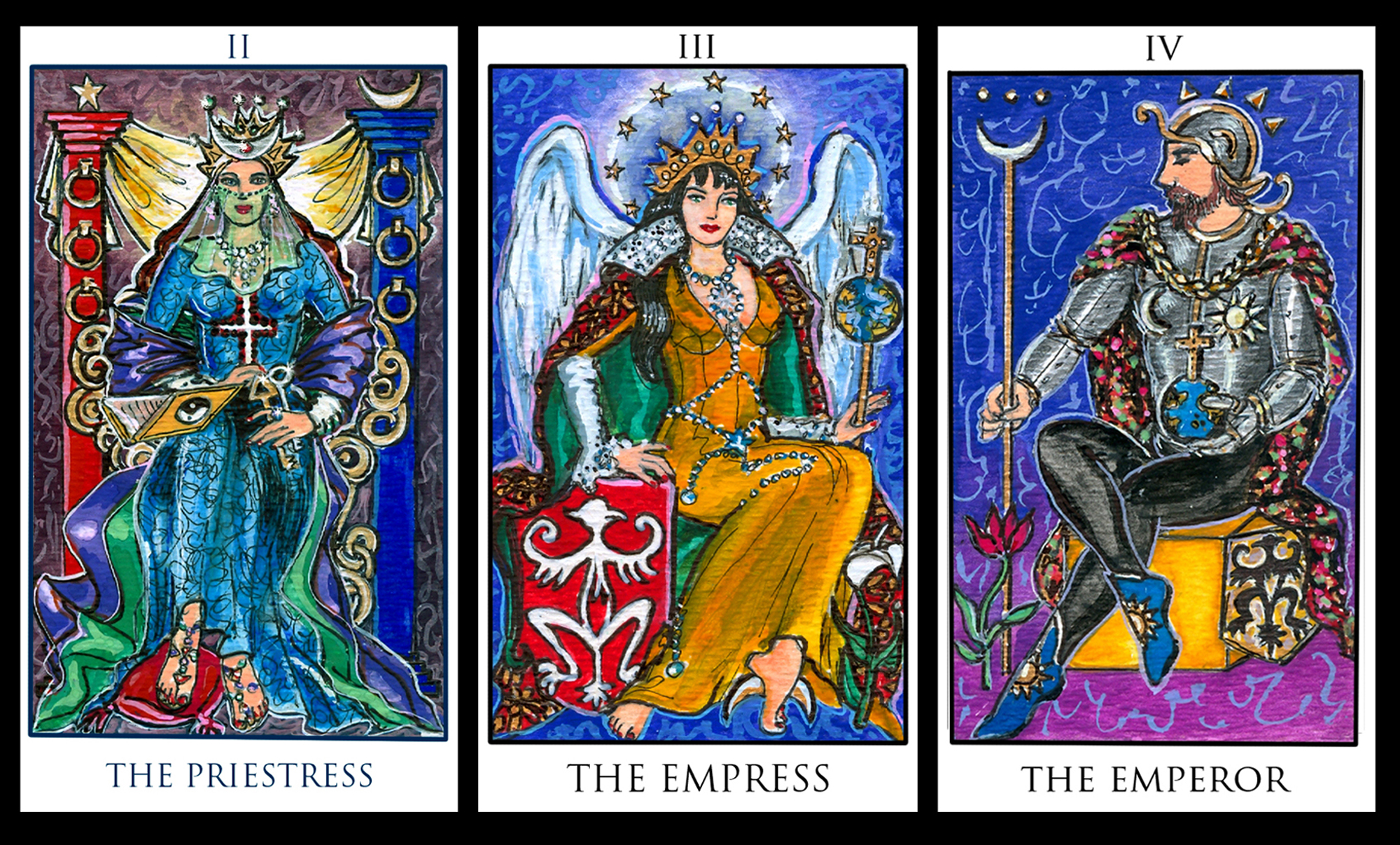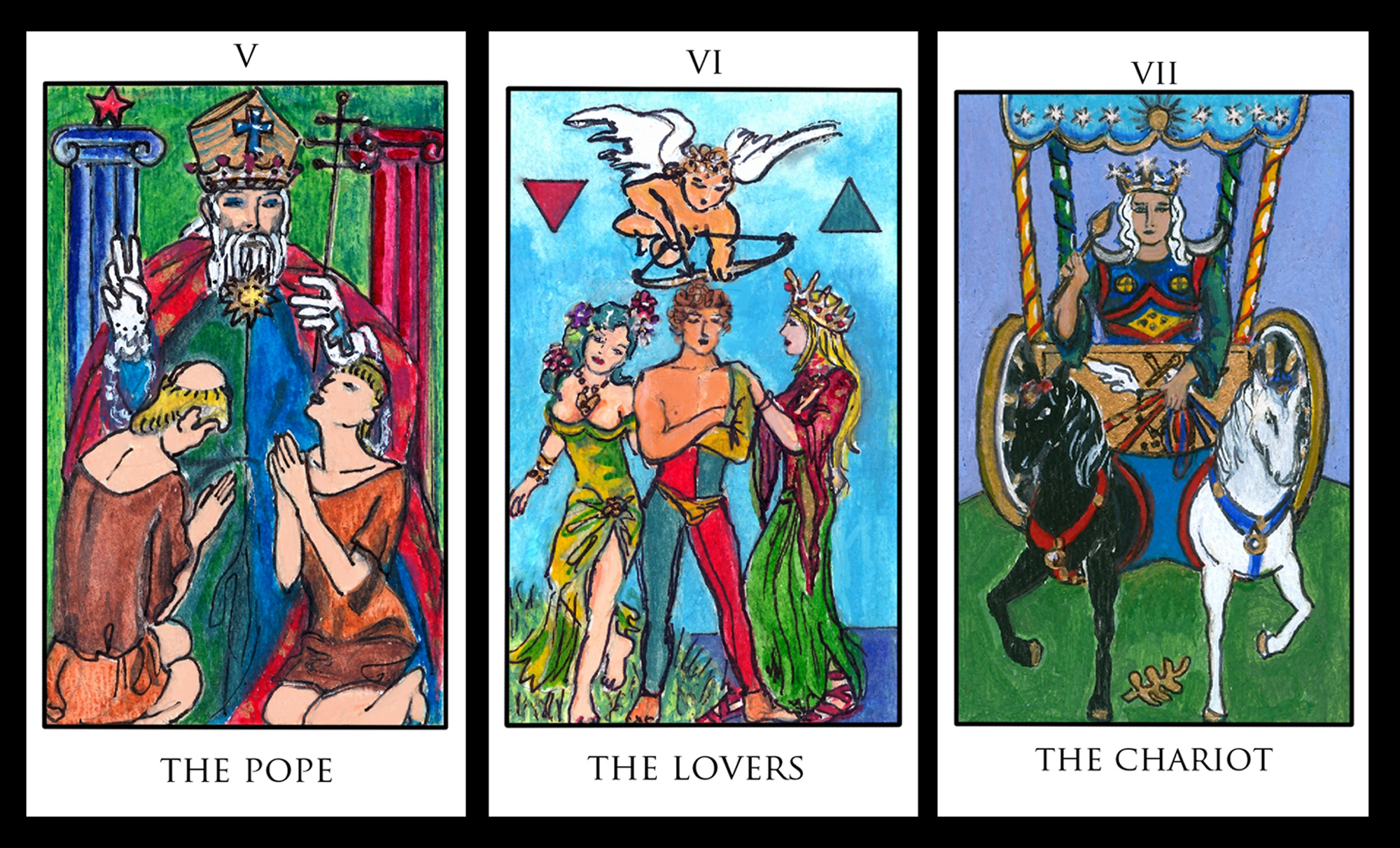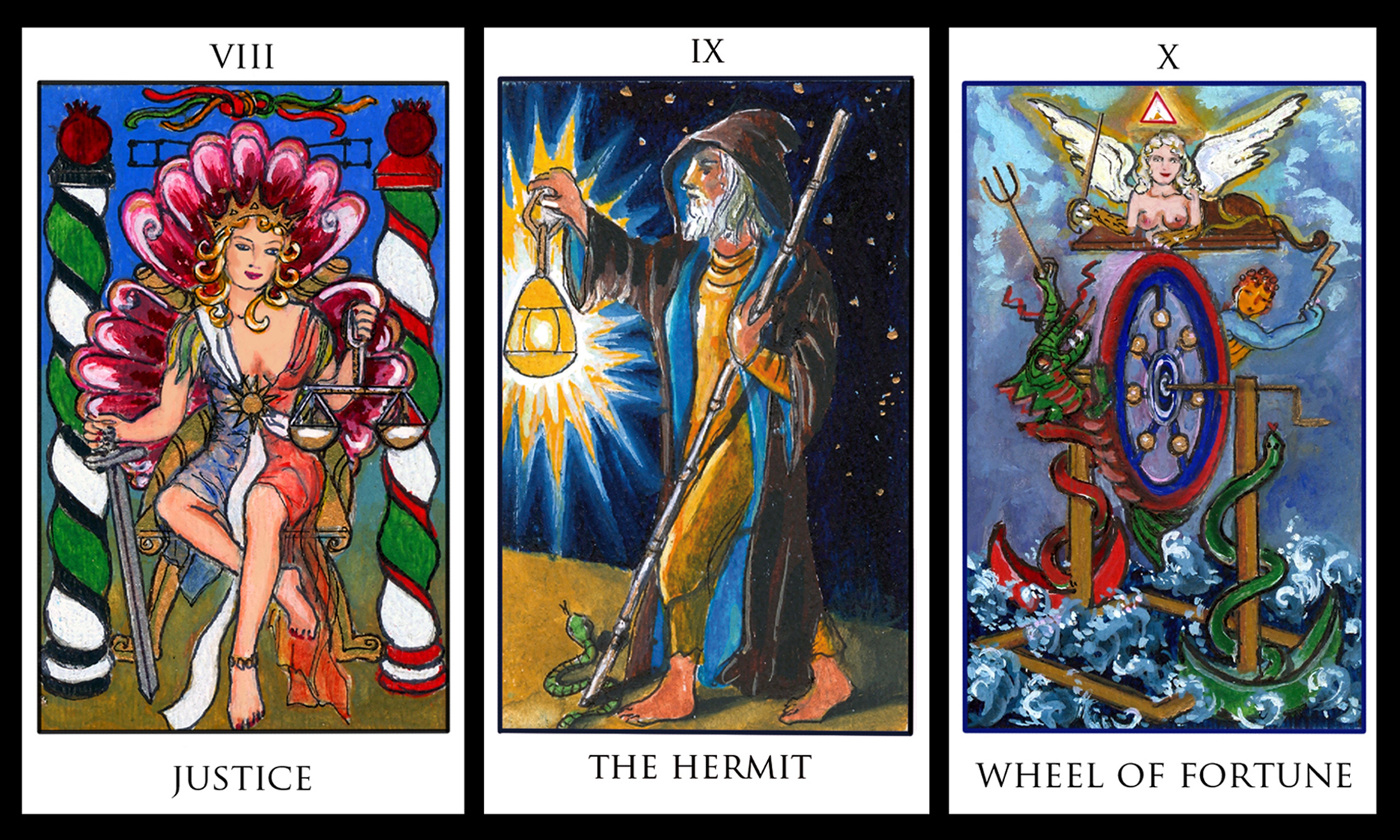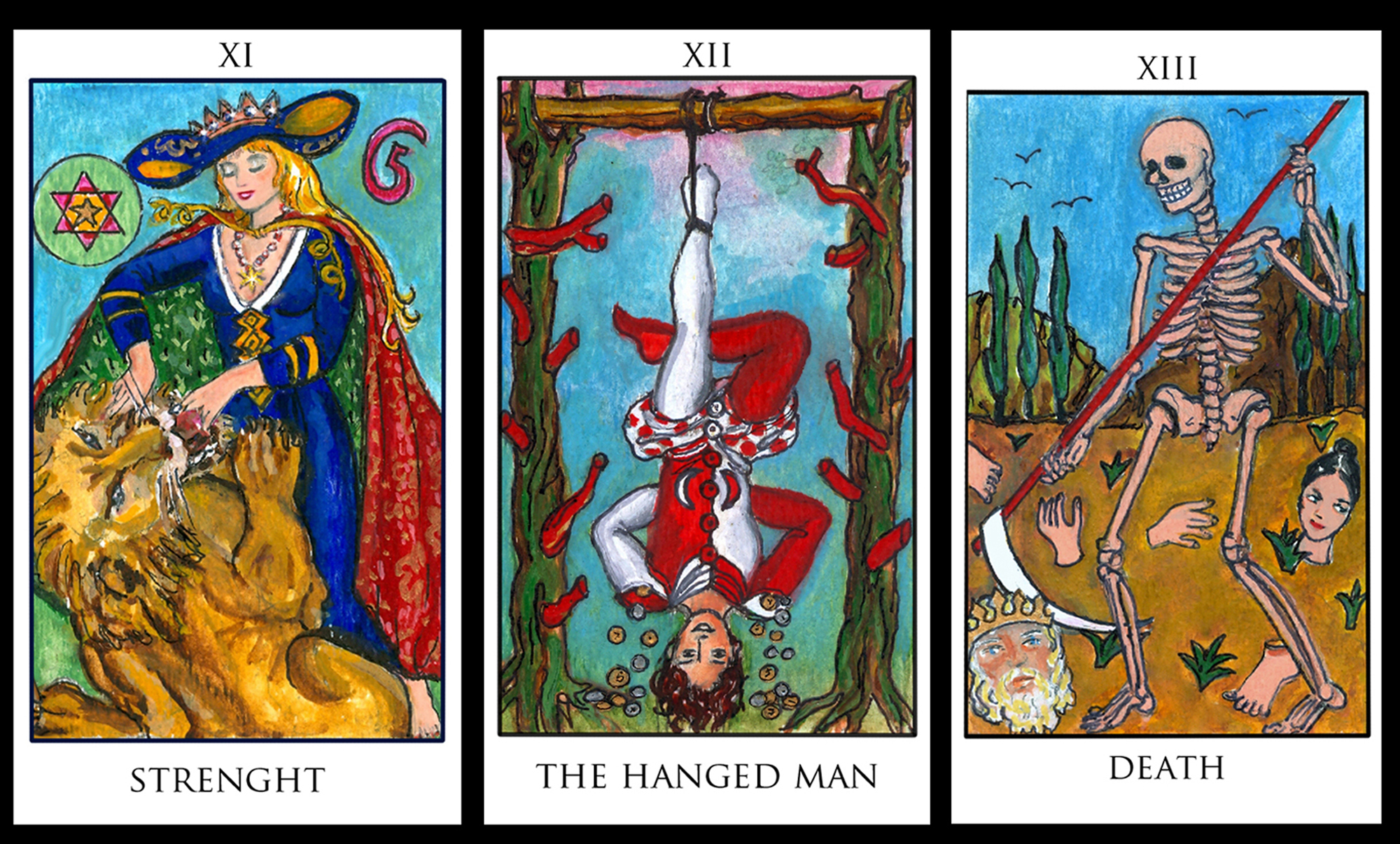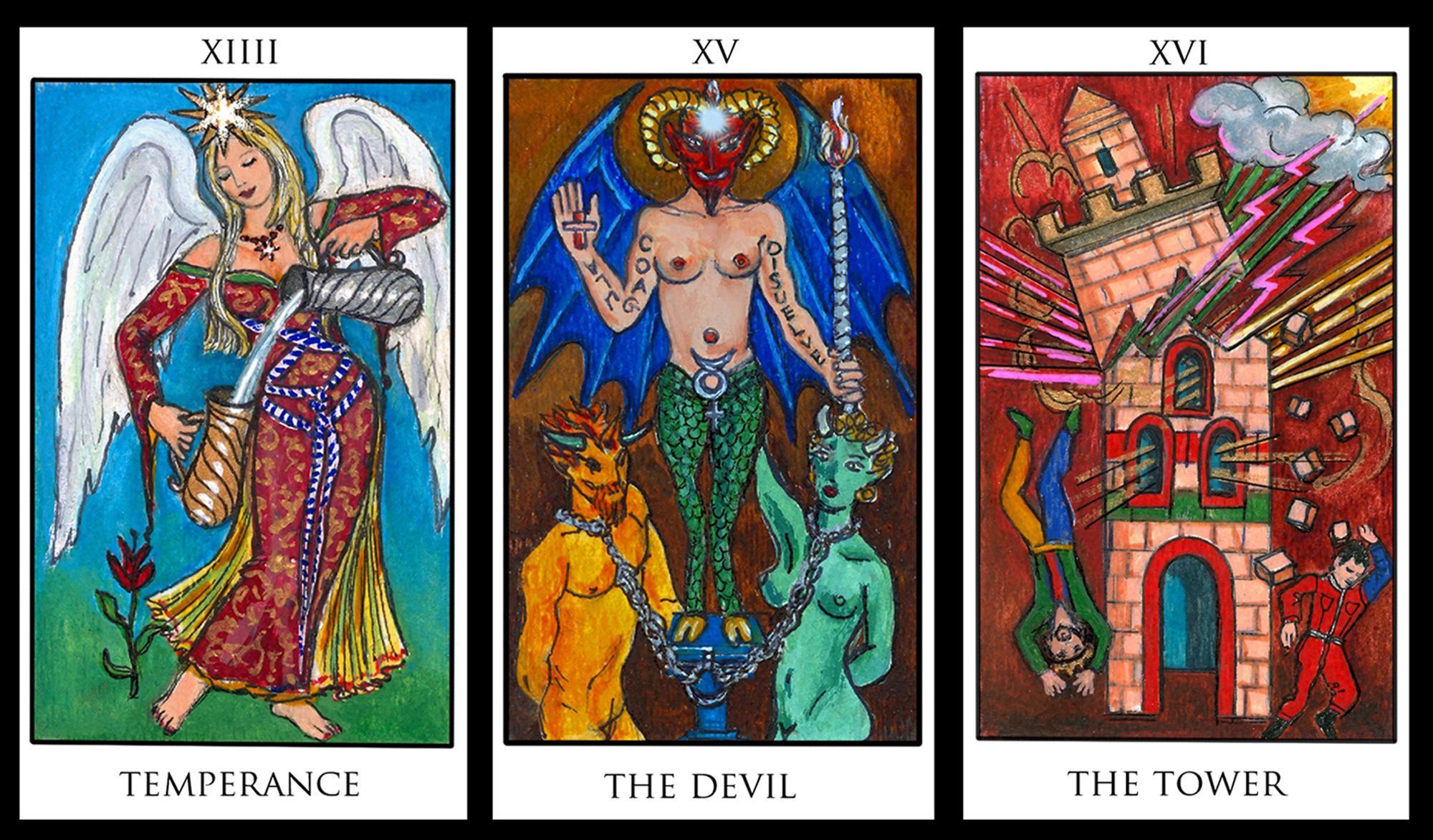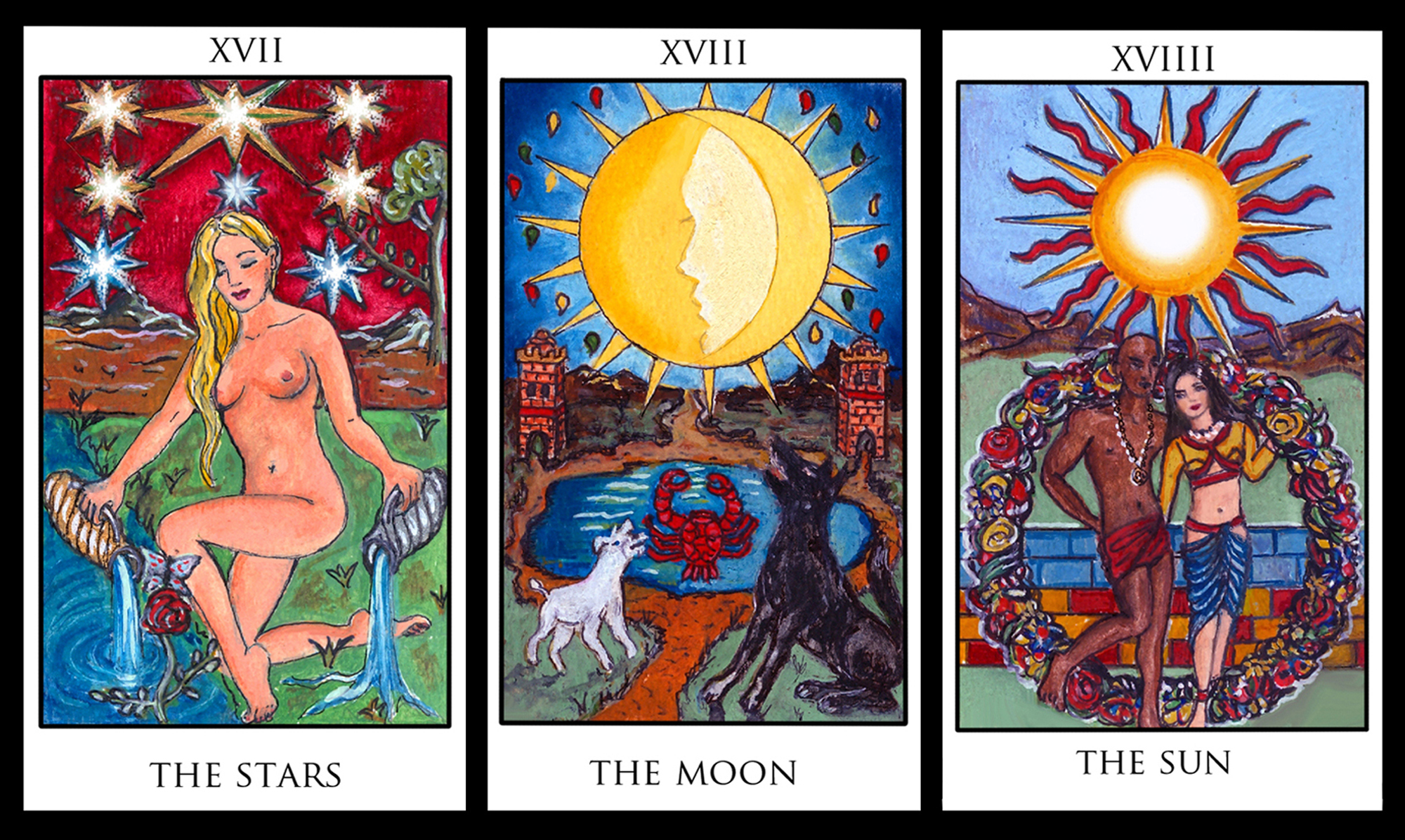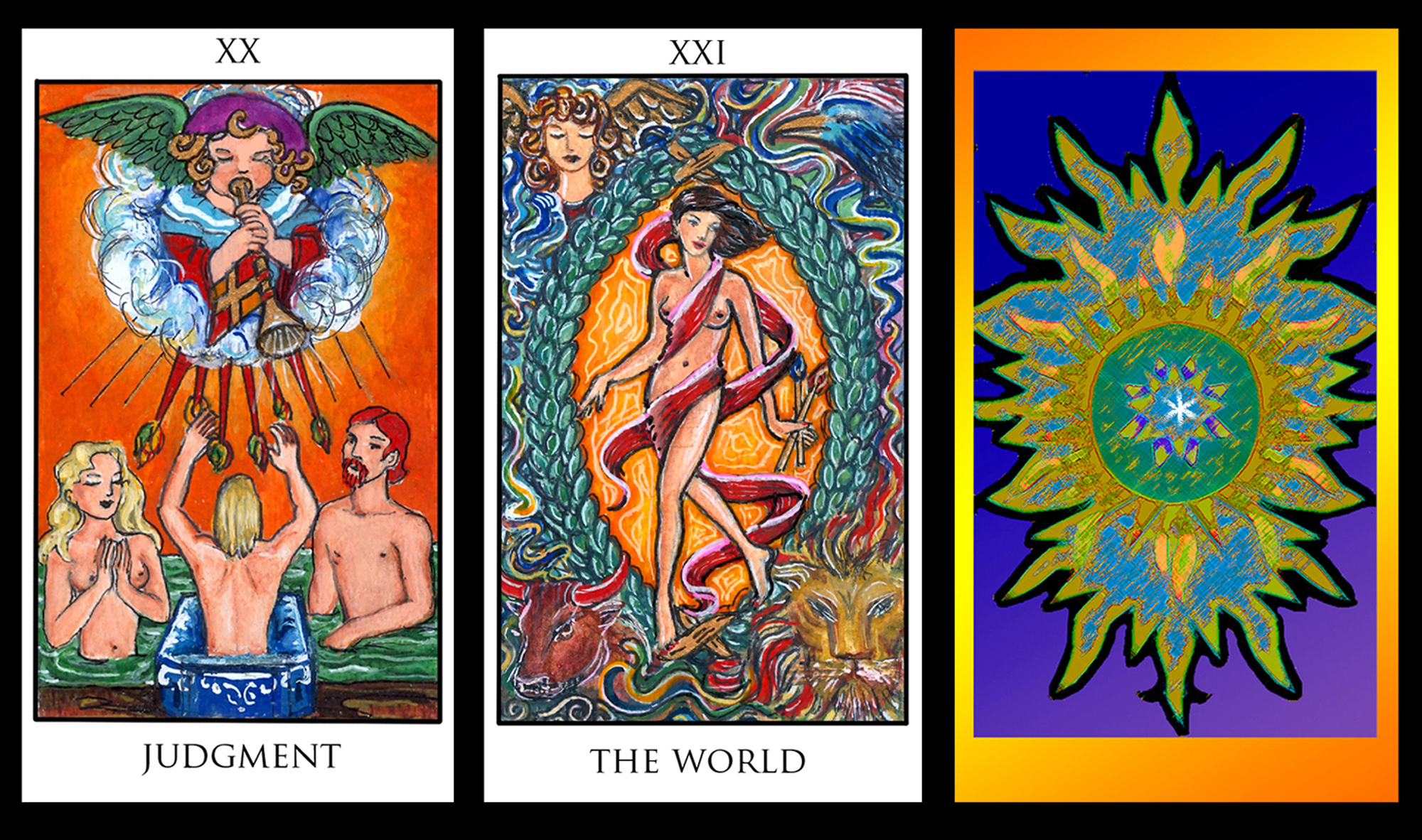 Now, I have to say I am not a Tarot expert nor a Tarot reader, as a matter of fact I know little about it and that is because I don't believe that cards or anything else can tell your future or your past or your fortune, no, but the Tarot does have something special because it is thought out very well and just by laying them out the way it should be,(there are many different ways depending on the circumstances) and you have a question or a thought in your mind , you can read from the cards something that maybe strengthens the thoughts you had and may change your thoughts a bit and so on, just looking at the cards will indicate a lot of things that may make you think, like coming in contact with your "inner" self, that is mostly what I like about the Tarot and just love the images and that is why I drew them, with the help of Salvador because I am not that good at drawing animals and men.
Next thing now on my to do list is again the Tarot but in big, like poster size, like that it is much easier to work the details and later you make them smaller on the computer and they will hopefully look very neat, guess it will take me about 3 or 4 months if I think 1 drawing will take me 2 or 3 days and there are 22, you know what I mean?
But in the meantime I will get back to you and next time I like to take you to London 1967-8