It is 1980 and I started drawing a collection of shoes for Yves Saint Laurent and when I had 24 of them I called Anne Marie Muñoz and went to see her at Avenue Marceau, the official "house" of YSL. I had been there often for fittings and private shows so I knew a lot of people there, but this felt different. I was quiet nervous and at the same time excited to show my drawings as I myself really liked them. Good for me Anne Marie did so too and so I got my first check as a free lance designer and it was a good one. I had hoped they would buy at least 6 but they bought all 24 of them!
These are photo copies of some of the shoes, the originals are in the YSL archives.
They have an incredible organization, "the Museum" Anne Marie called it, there they keep all the documentation and designs and now I was there too. Anne Marie told me to try my hand on some boxes for Eau de toilette and soap or parfum for Opium or Rive Gauche…
One in silver and blue and one different version. I did dozens of them, also jewelry,umbrellas, handbags, evening bags, fabrics, T shirts, scarfs and so on, all the accessories…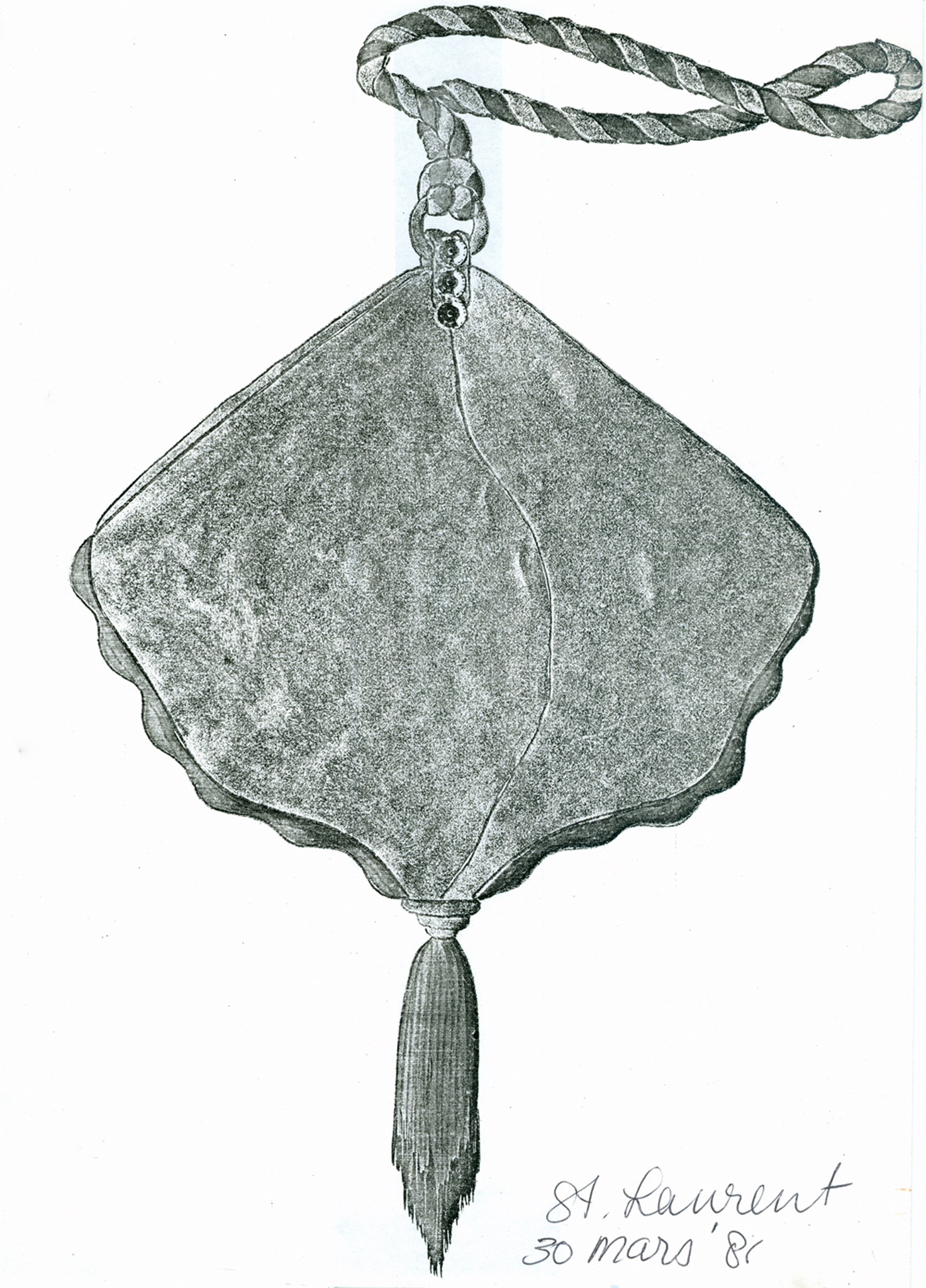 Photo copy of evening bag in Gold leather…
..and some jewelry..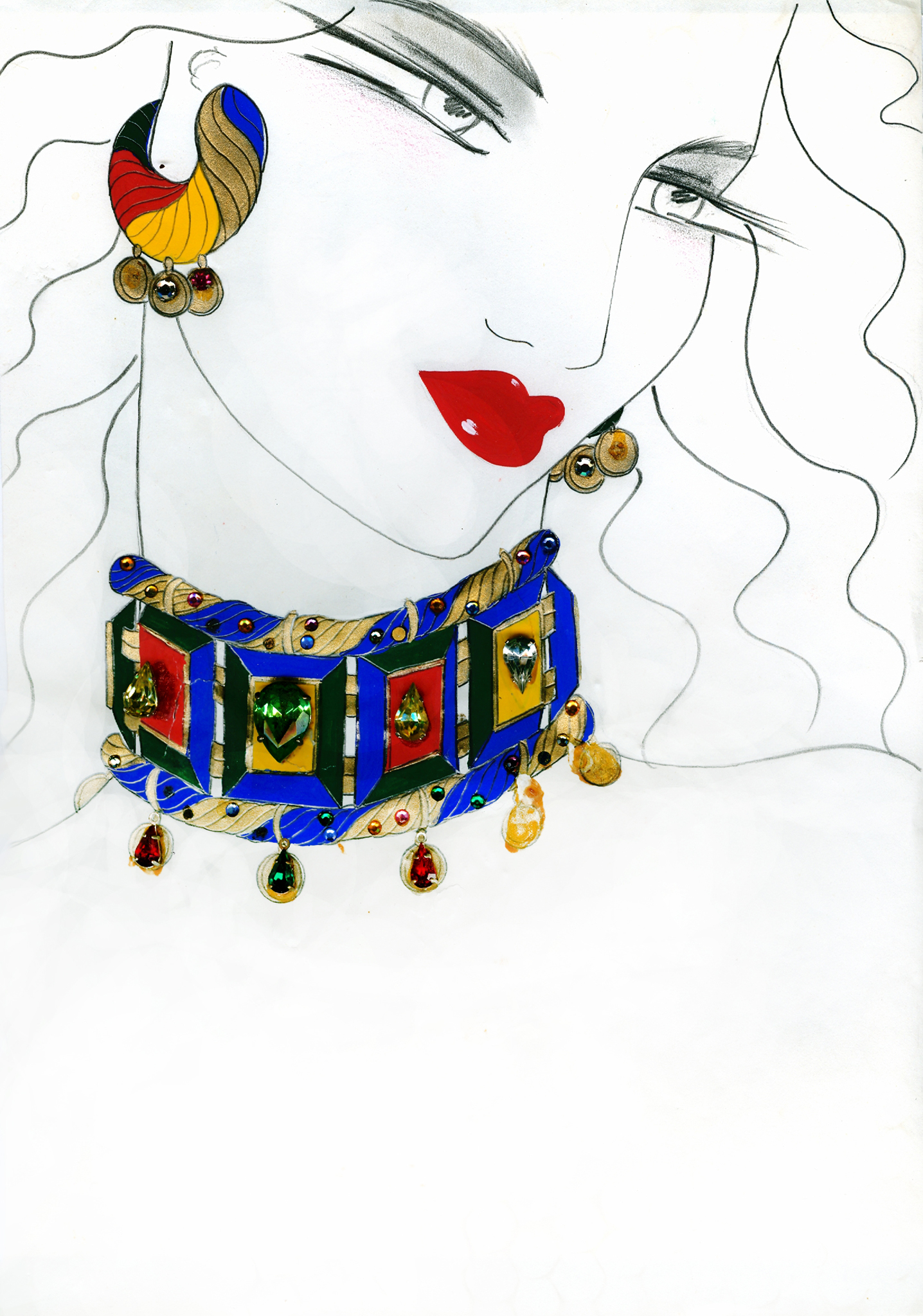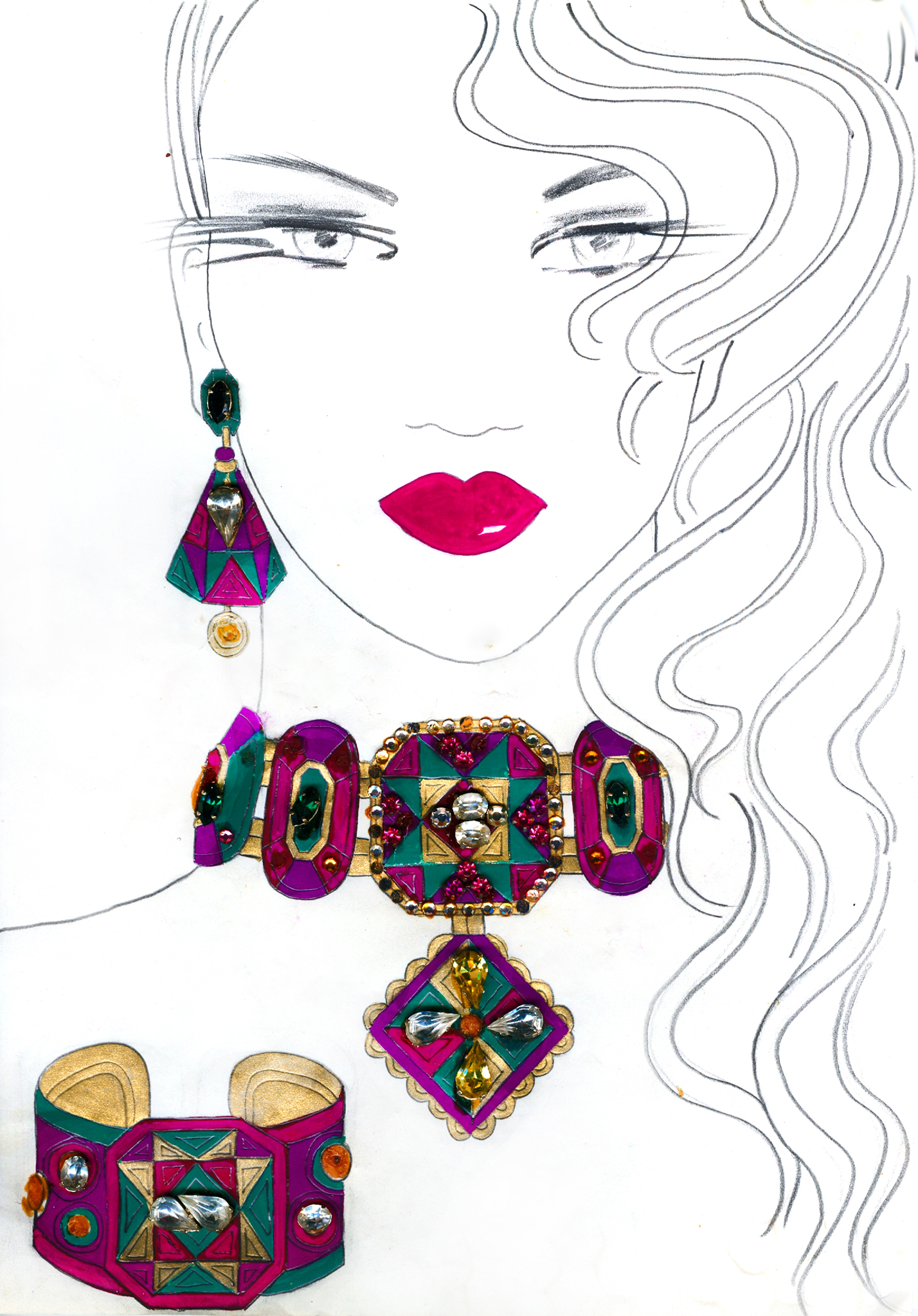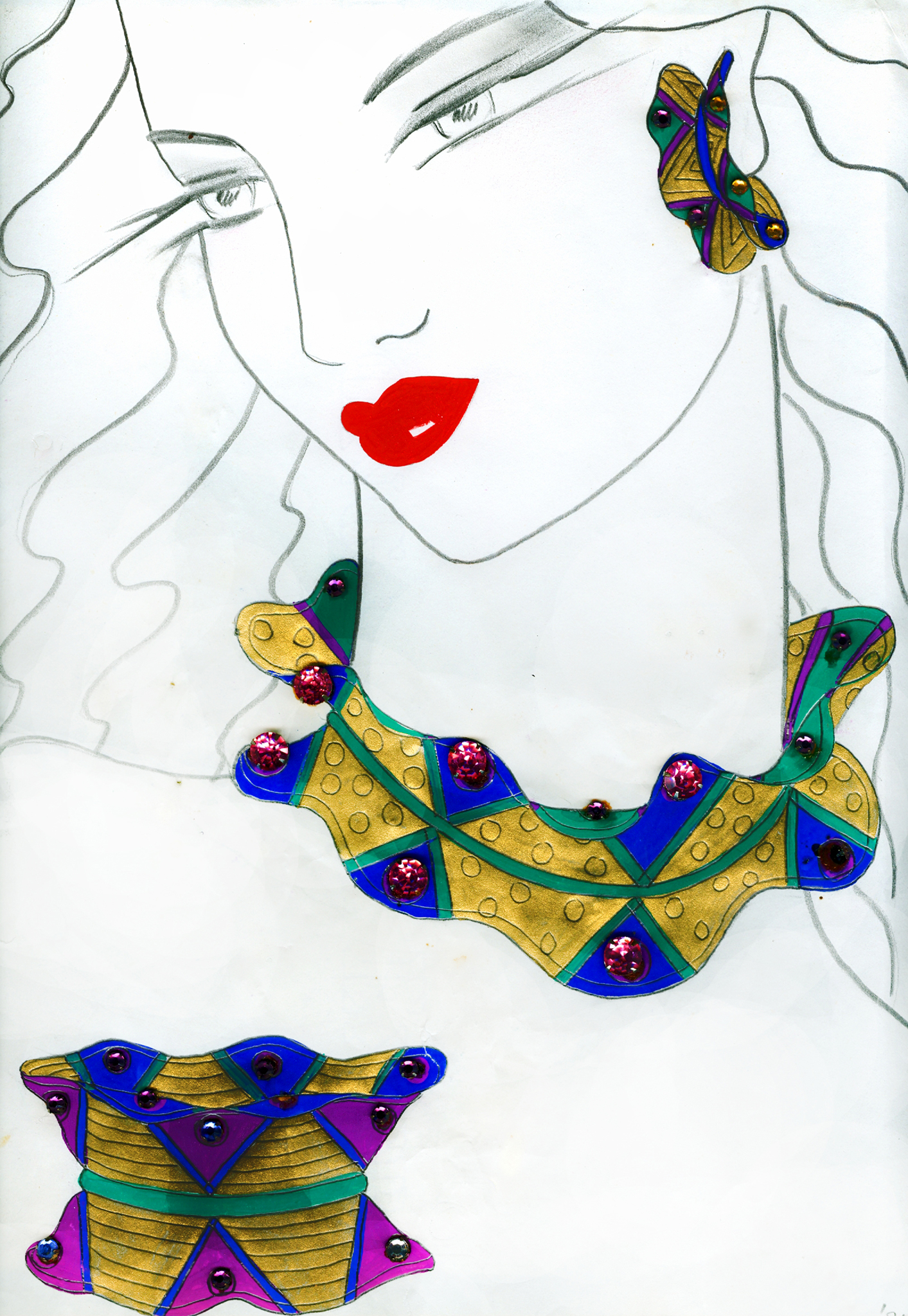 These drawings of jewelry are scanned from the originals which are in my possession. Next time I will tell you how I got them back after they were sold to YSL.
I also designed fabrics for Karl Lagerfeld and when I saw his show and all the beautiful girls came out wearing silk dresses with the designs I had been making at home I really felt good, I thought it was quiet an incredible experience.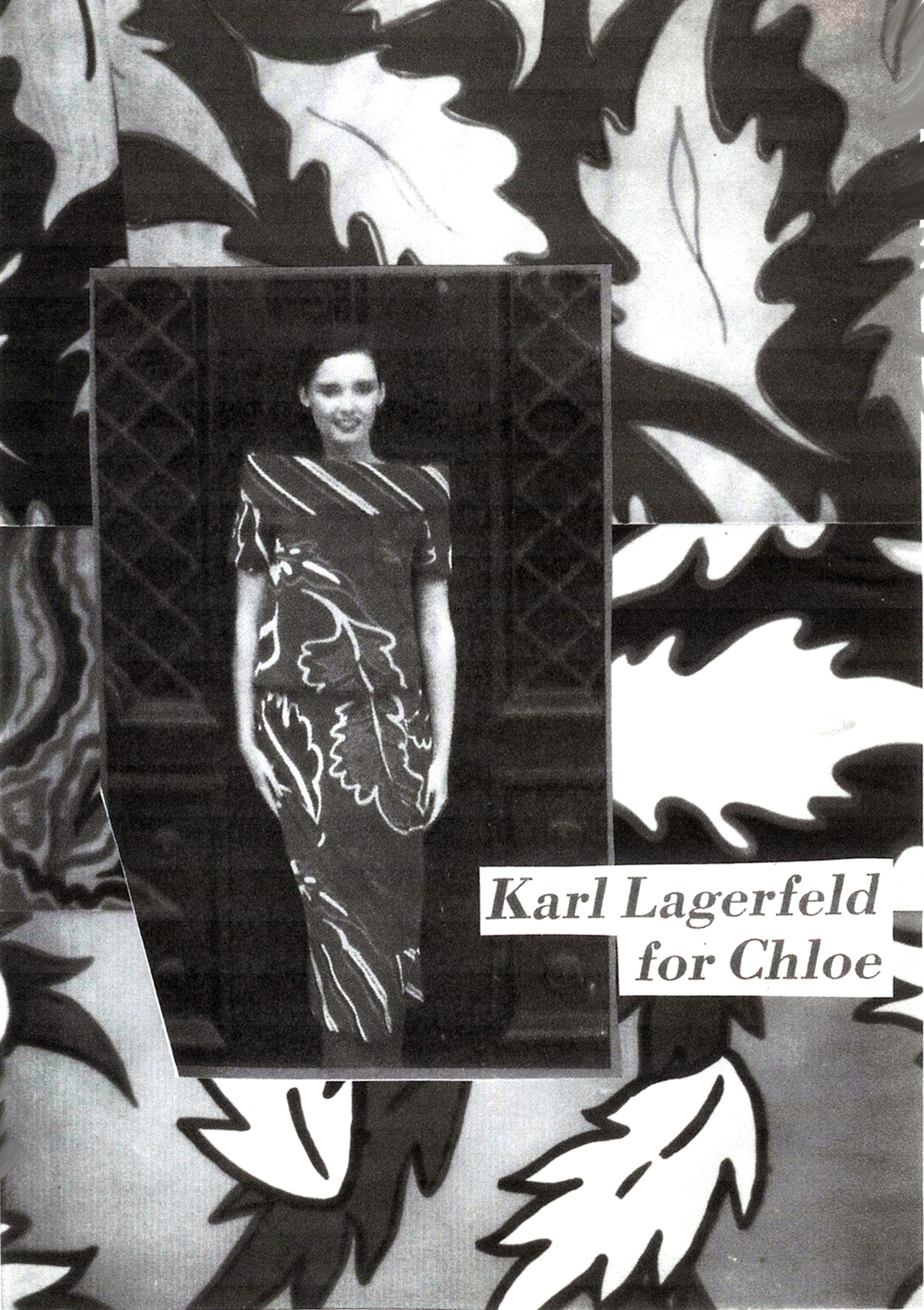 picture in Woman's Wear Daily
Next post I will tell you more about that wonderful time…
LOVE and PEACE