Que ALEGRIA, is what Salvador's mom said when the baby was born and turned out to be a girl. We did not know if it was going to be a boy or a girl, although we sort of wished for a girl and so that is what she said when Salvador called her and told her it was a girl: Que Alegria!.."ALEGRIA" ( as we probably all know is Spanish for "happiness,merriment, joy) and then out dear friend Cooky thought that was a great name for the little baby girl, as we did not have a name yet, and that is how alegria is Alegria.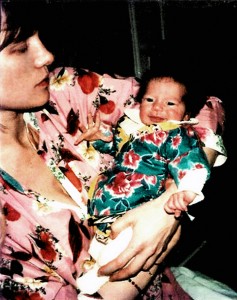 It's October 3 1978 and here is our Alegria, just born, washed and dressed, Hello world!
Once home she was introduced officially to the family: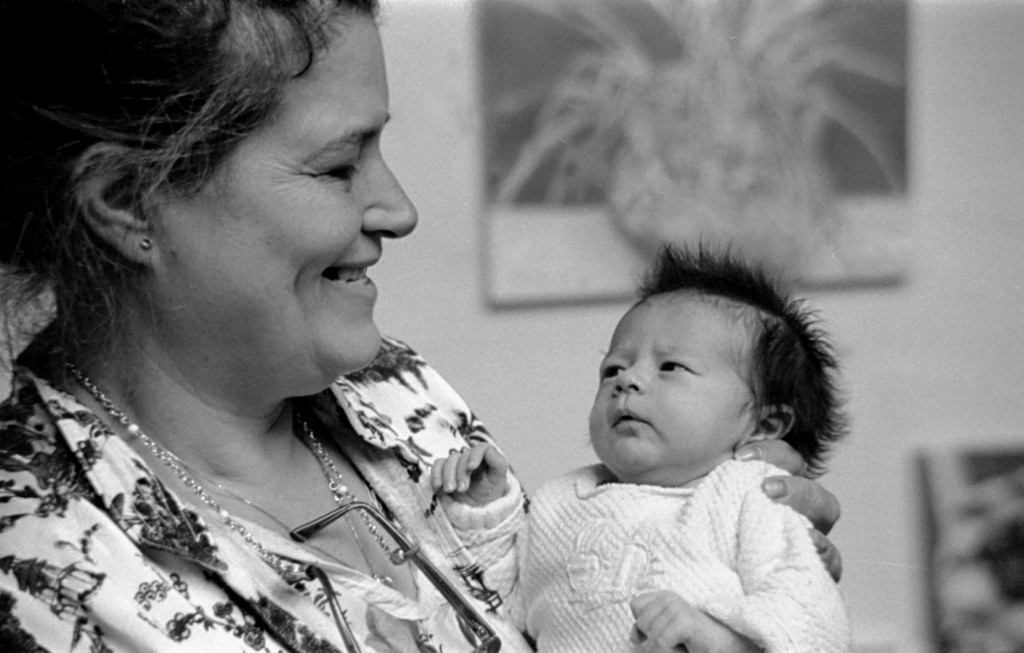 Salvador's mom, grandma Margarita… who had come over from Madrid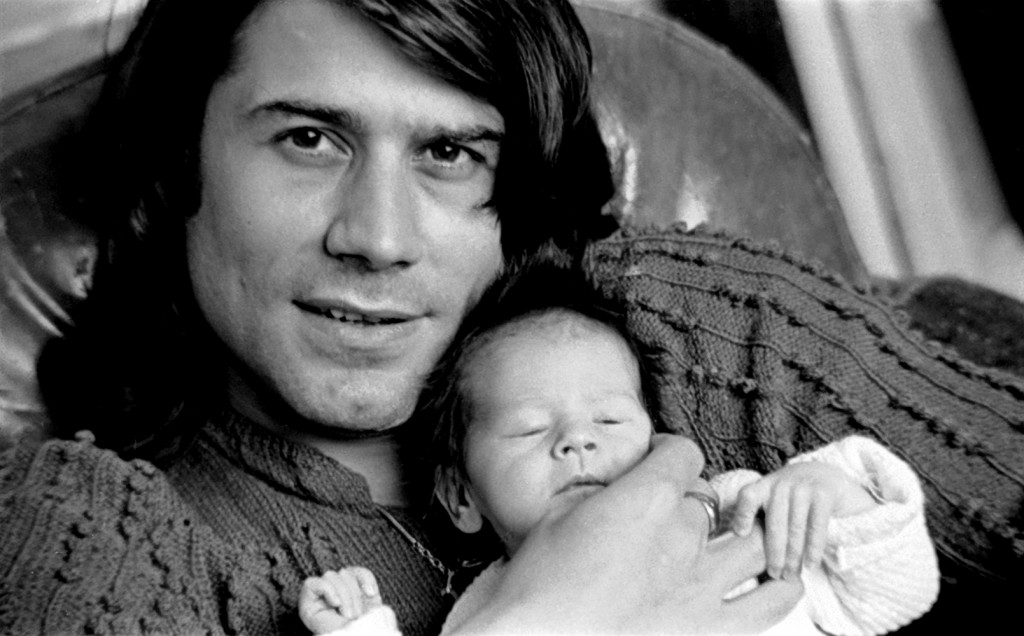 very proud Daddy…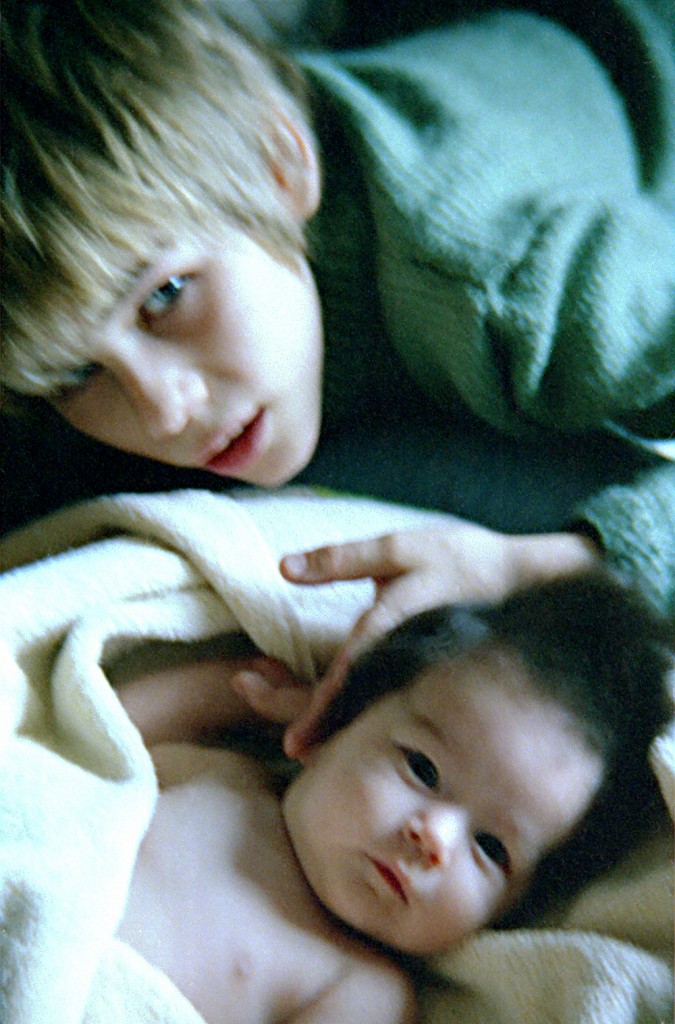 Big brother Alejandro…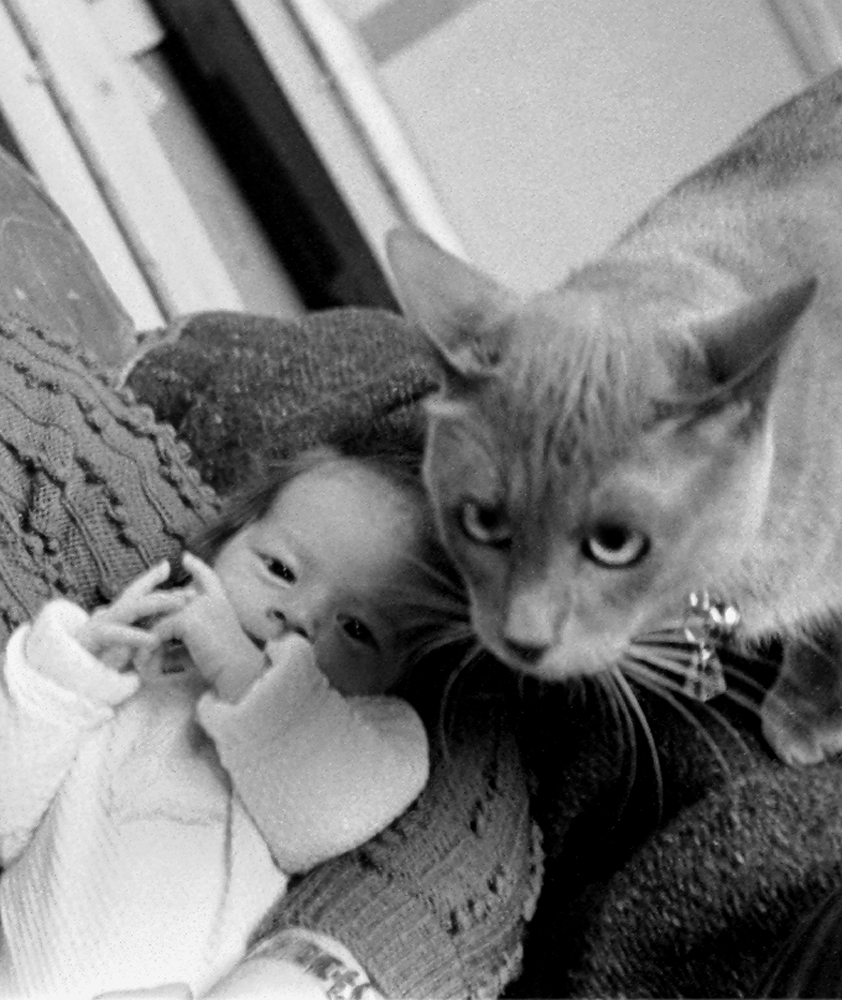 sweet Petit Loup wants to know her too…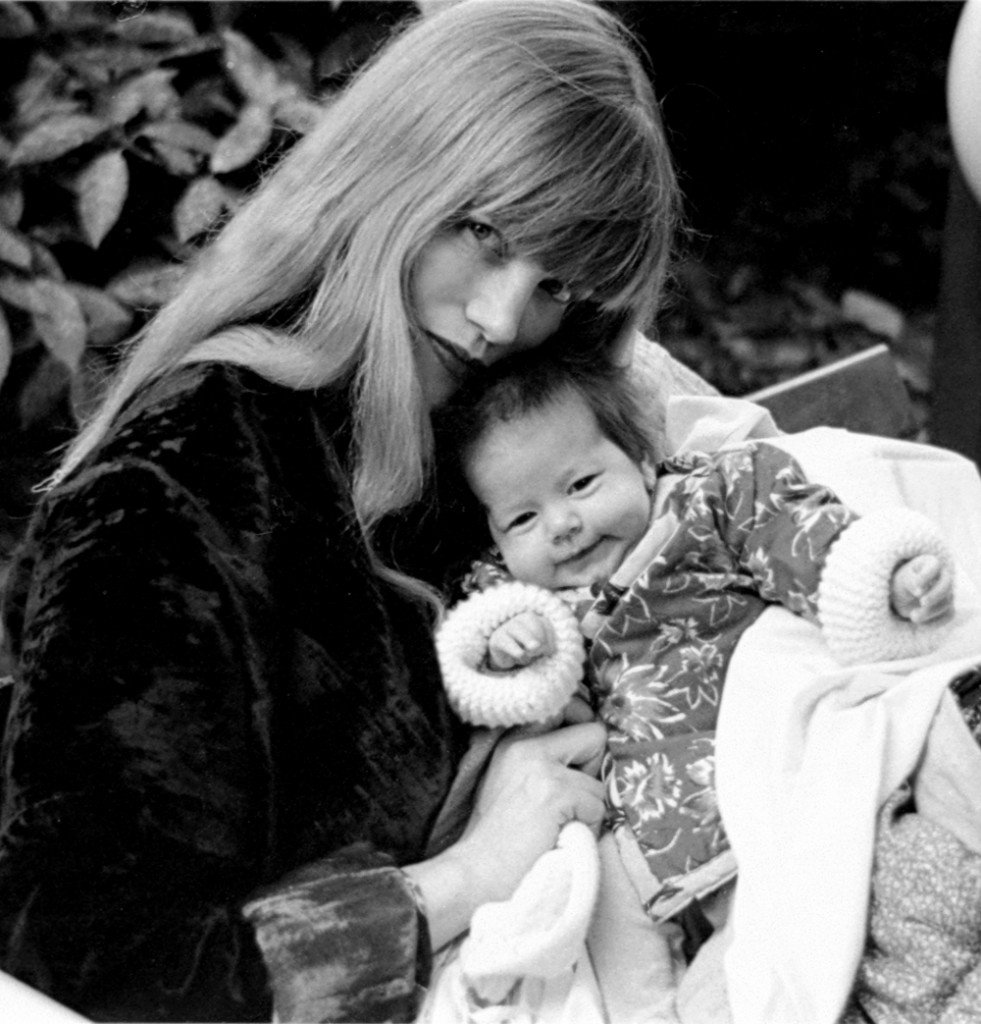 and with mammy
… Some of the congratulations that came with the flowers.
This was of course a very important happening in our lives but the world goes on and there were lots and lots of things to do…
Still there was always time to go for a walk and the cemetery was a perfect beautiful quiet place…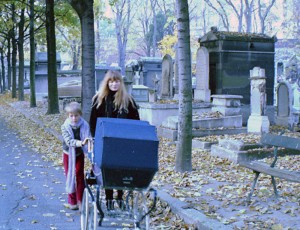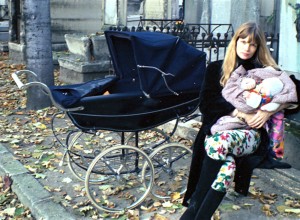 In the meantime the shop was going strong and we had now an adition of a long reversible coat of 2 different color velvets as well and a short jacket that was also reversible with one side the flower print and the other side velvet. Now we have to look for fabrics for our next collection… so we go there next post.
This post is dedicated to my beautiful daughter Alegria and don't forget to check her blog and her writings about her father Salvador Maron, Click, click. 
he is painting as always and made a.o. this portrait of our friends Mercedes and Barry and Manuela..they really posed for it…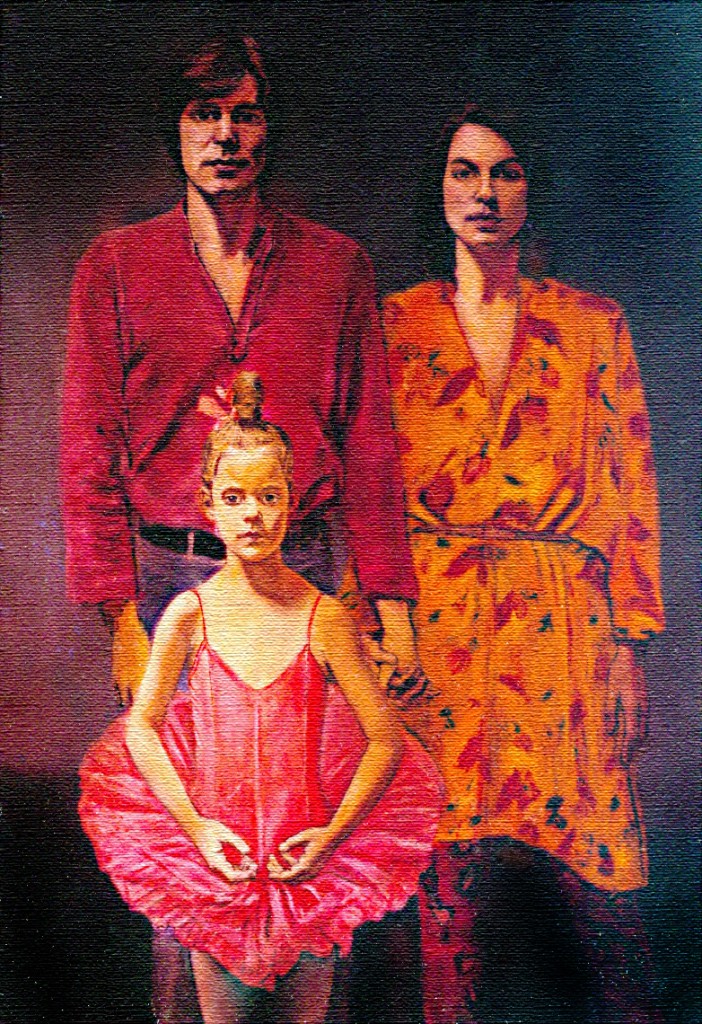 … and his mom…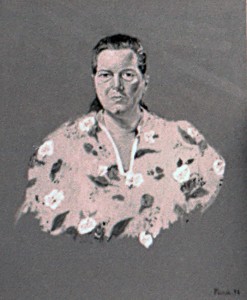 …And for the friends who are reading this but only saw this post, I like you to know that you can go back to the first post and so on by clicking on the months on the right there…it is starting in January,  you see it? Like that you can see all the posts you want, or if you prefer you can also scroll down…
LOVE and PEACE