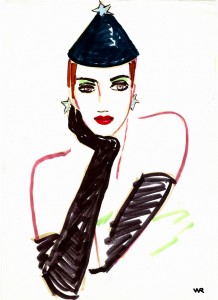 Madrid was baptized "city of the night" as the traffic at 3 in the morning would be the same as anytime during the day.
Now with a lot of time on my hands it was a good moment to explore Madrid, by day the wonderful Retiro park, the Rastro, the beautiful old cafe Gijon, the Circulo de Bellas Arte, El Prado, all wonderful places to hang out. By evening, the summer terraces all along the "Paseo del Castellana" full of people, laughter and chatter till late into the hot summer nights.. then up to "Morocco" a favorite at that time, beautiful decorations and all the colorful people of Madrid would pass through. ALASKA, the singer and actress, had something to do with it and she was often there, always marvelously dressed in her own wonderful style. Pedro Almodovar, Antonio Banderas, Marisa Paredes, Bibi Anderson, Miquel Bose and many famous singers, designers and other personalities would be a normal sight there.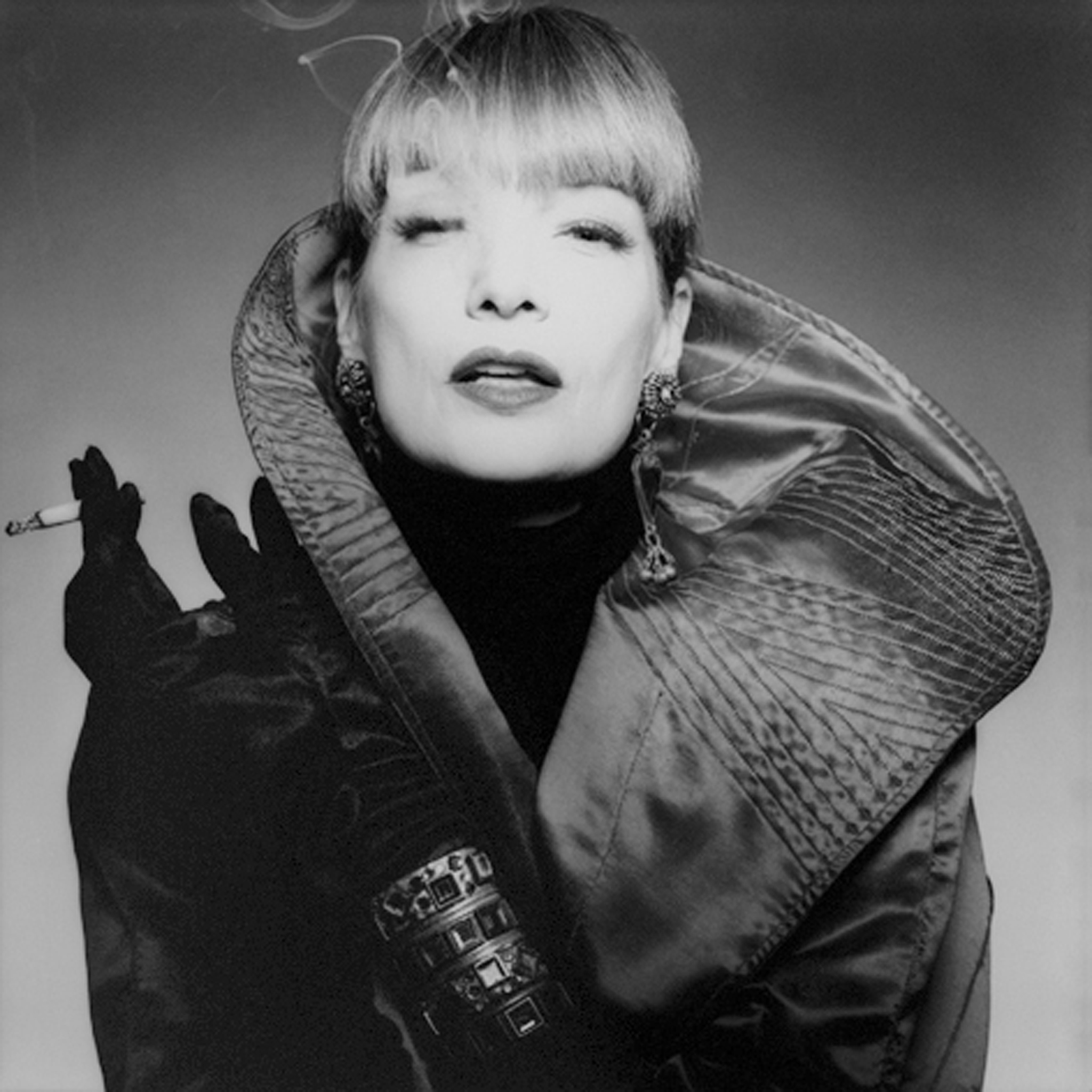 me in that time showing off the new coat and bracelets I made, picture by Hugh Scofield
For some reason I was elected once "person of the month" in their monthly paper and my drinks were always free. They also promoted artists and often had a performance of sorts, very avant-garde and interesting. After "Morocco" there was "Stella", a wonderful hot club discotheque,  till early morning hours and then coffee and churros somewhere…..
all that was wonderful but not for every night as one had to think how to pay the rent and that was not always easy, as a matter of fact it was very difficult at times and it was a lucky stroke that Salvador could sell some paintings via our longtime American friend Nancy Mehagian with whom we had stayed in touch since Ibiza. She put Salvador in touch with Angela Rich, then wife of Lee Rich, producer of the famous TV series "Dallas". I any case she came to visit in Madrid and it was funny because she was so chic and so well dressed climbing up the 3 stairs of our old, dark and dusty downtrodden building. But once opening the door to our place… she was enchanted and bought some of Salvador's work and that made the wheel spin for Salvador to go to Los Angeles, stay with Nancy who would manage him. You can read all about that in Alegria's blog, CLICK HERE.
I stayed in Madrid with Alejandro who was working and Alegria who was going to school.
I was still making up my shoes, for my friends and friends of friends, on a personal level. Since my old little factory still had all my patterns and forms and would make me anything I asked for so that worked well. Then one day my friend, the fashion photographer Sylvia Polakov introduced me to Juanjo Rochefort, known fashion designer in Madrid, he asked me to work with him and that's what I did. I made hundreds of designs for him, he had all the famous very lady like society clients and it was great fun….
here are some of them….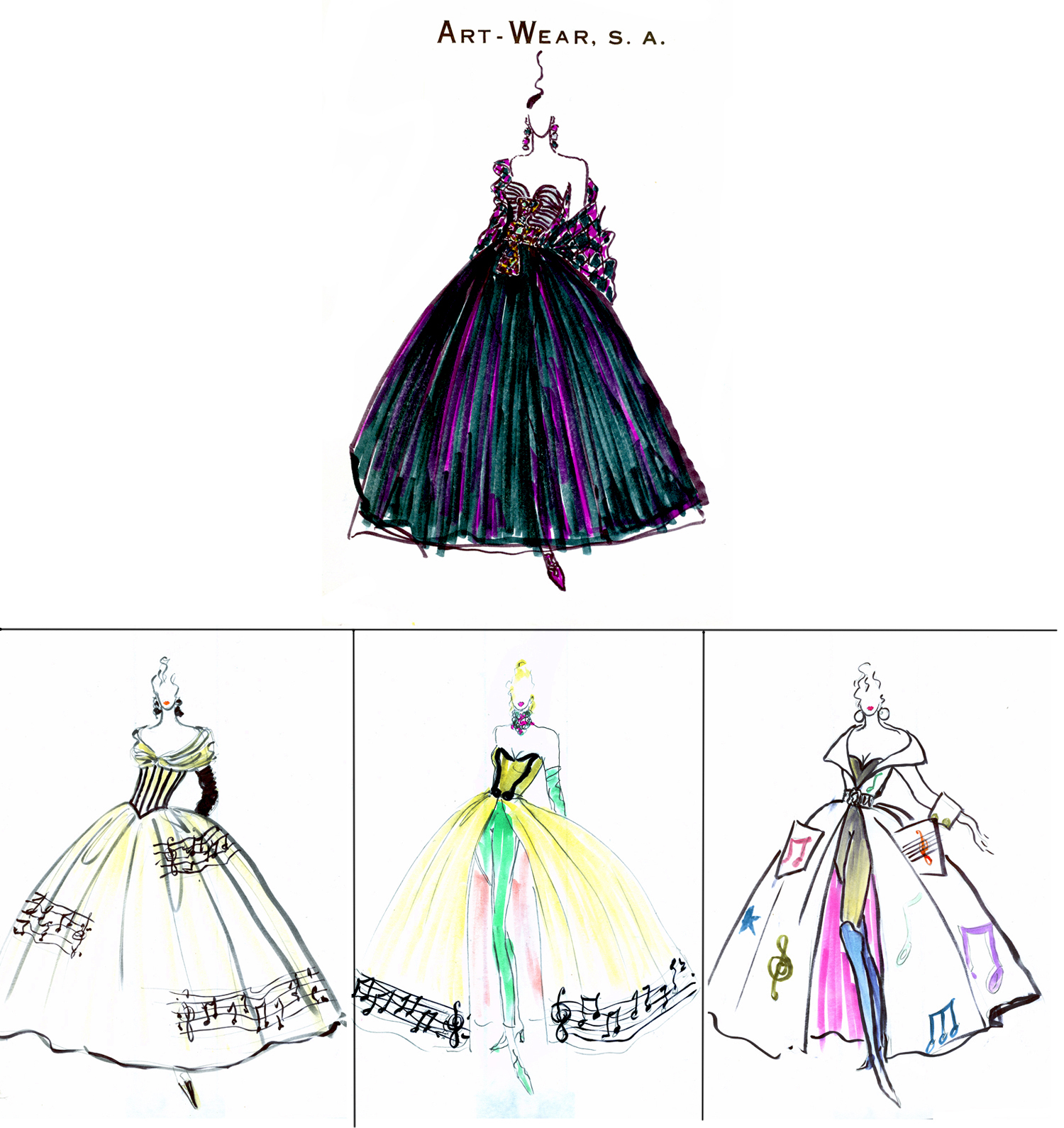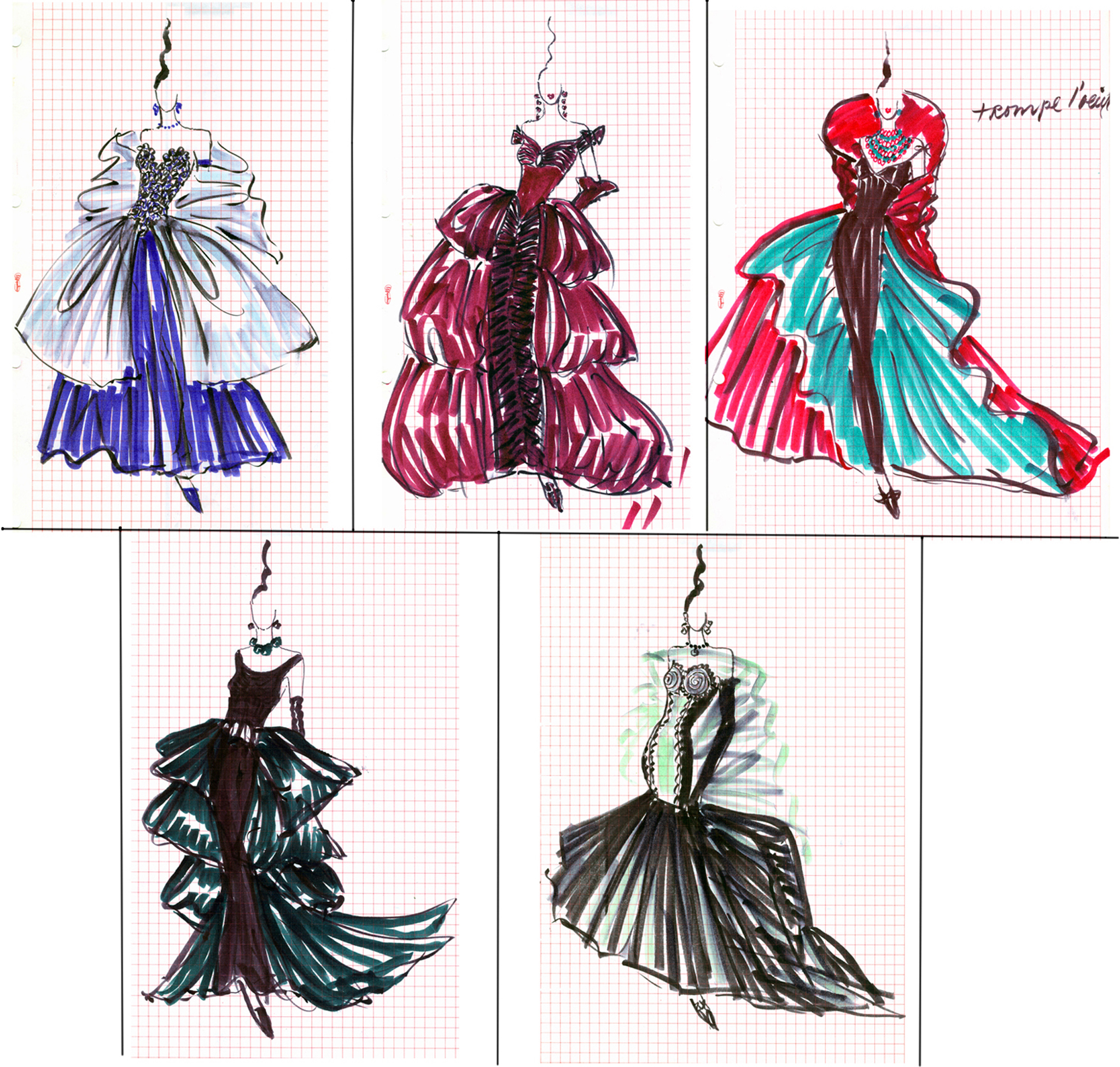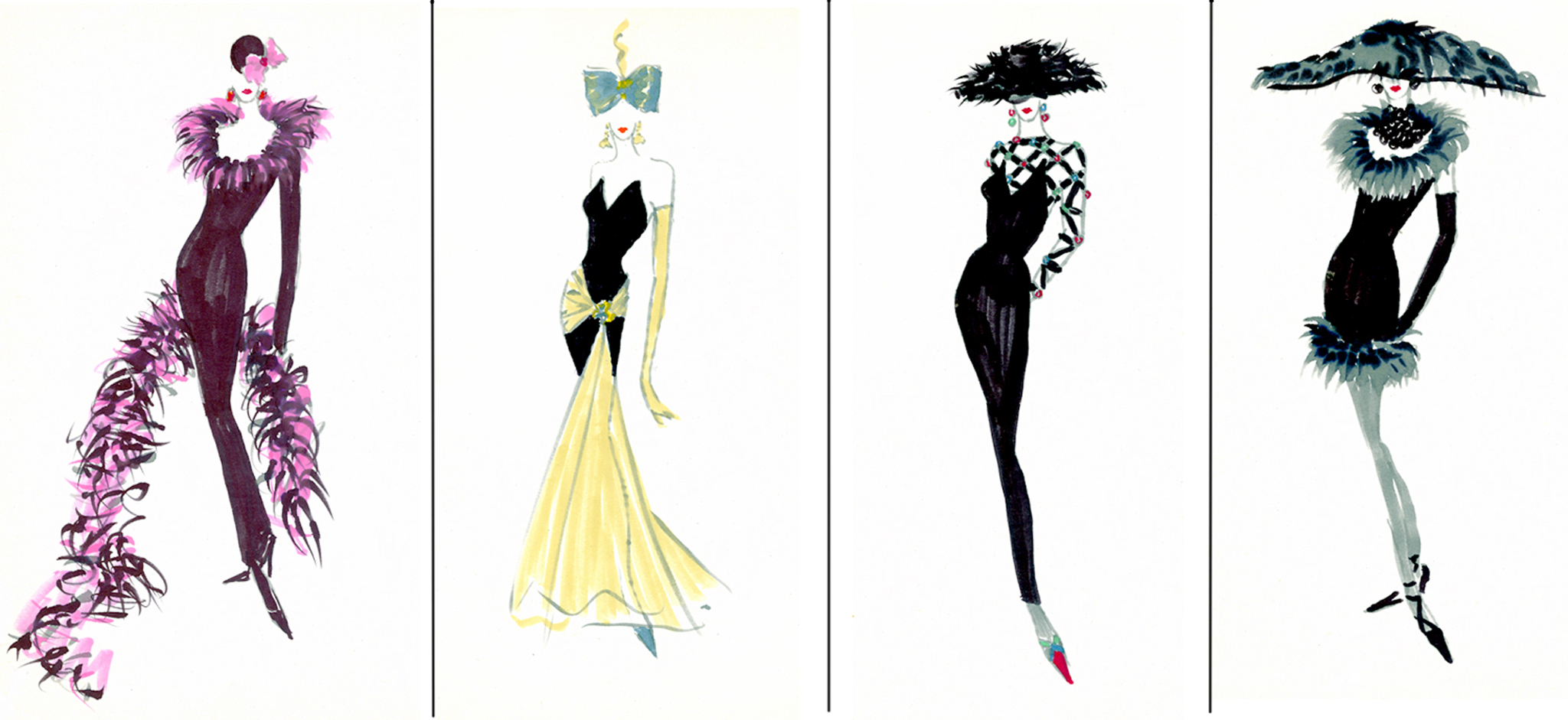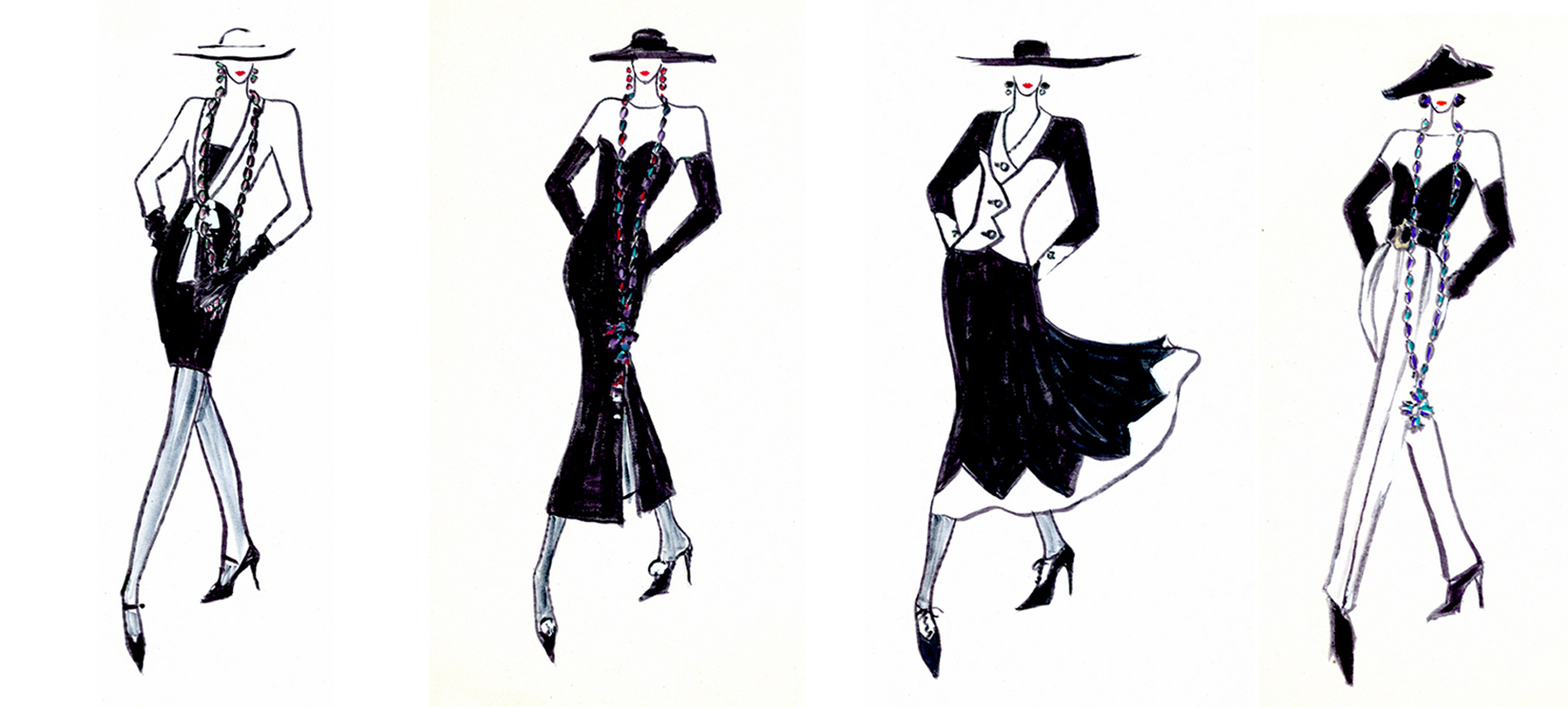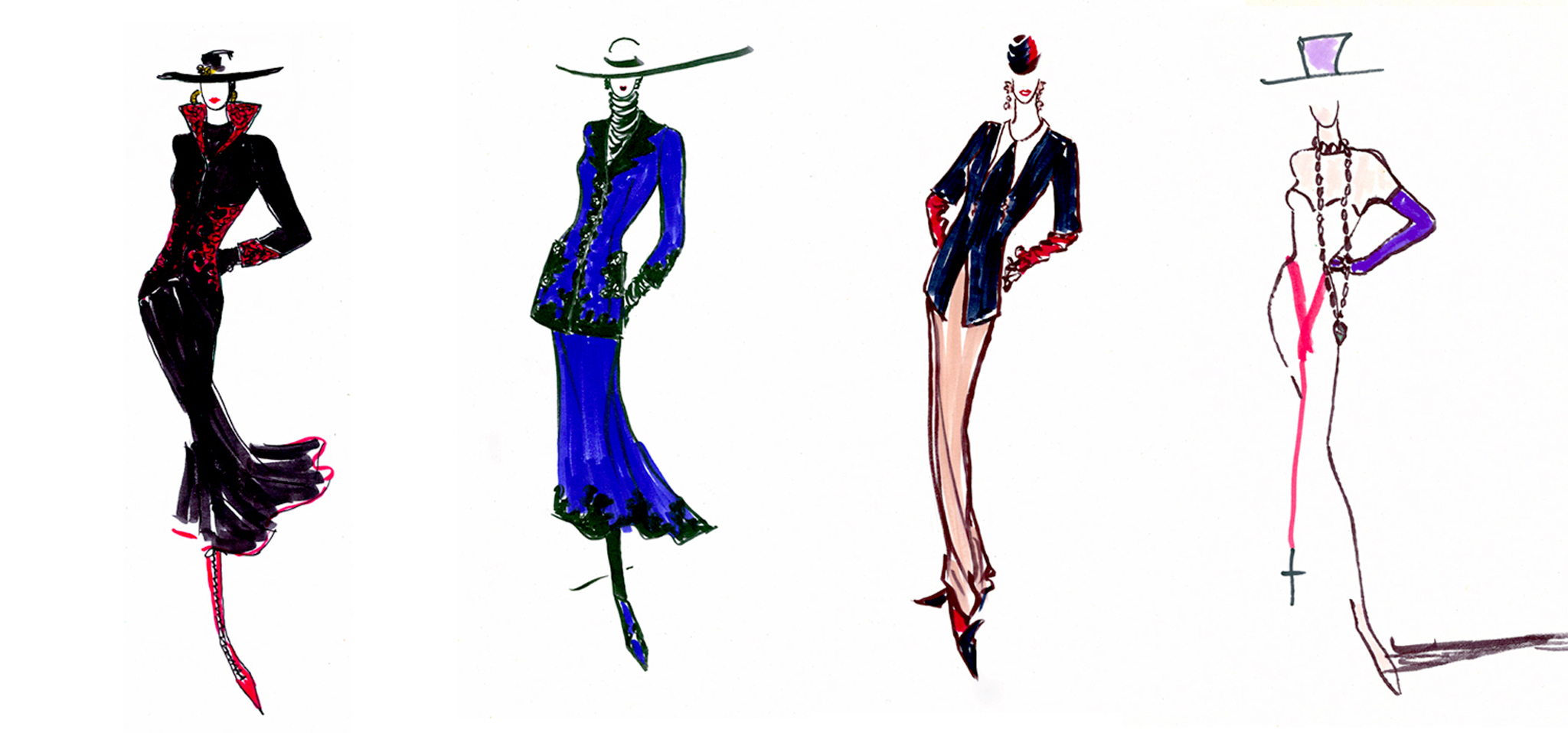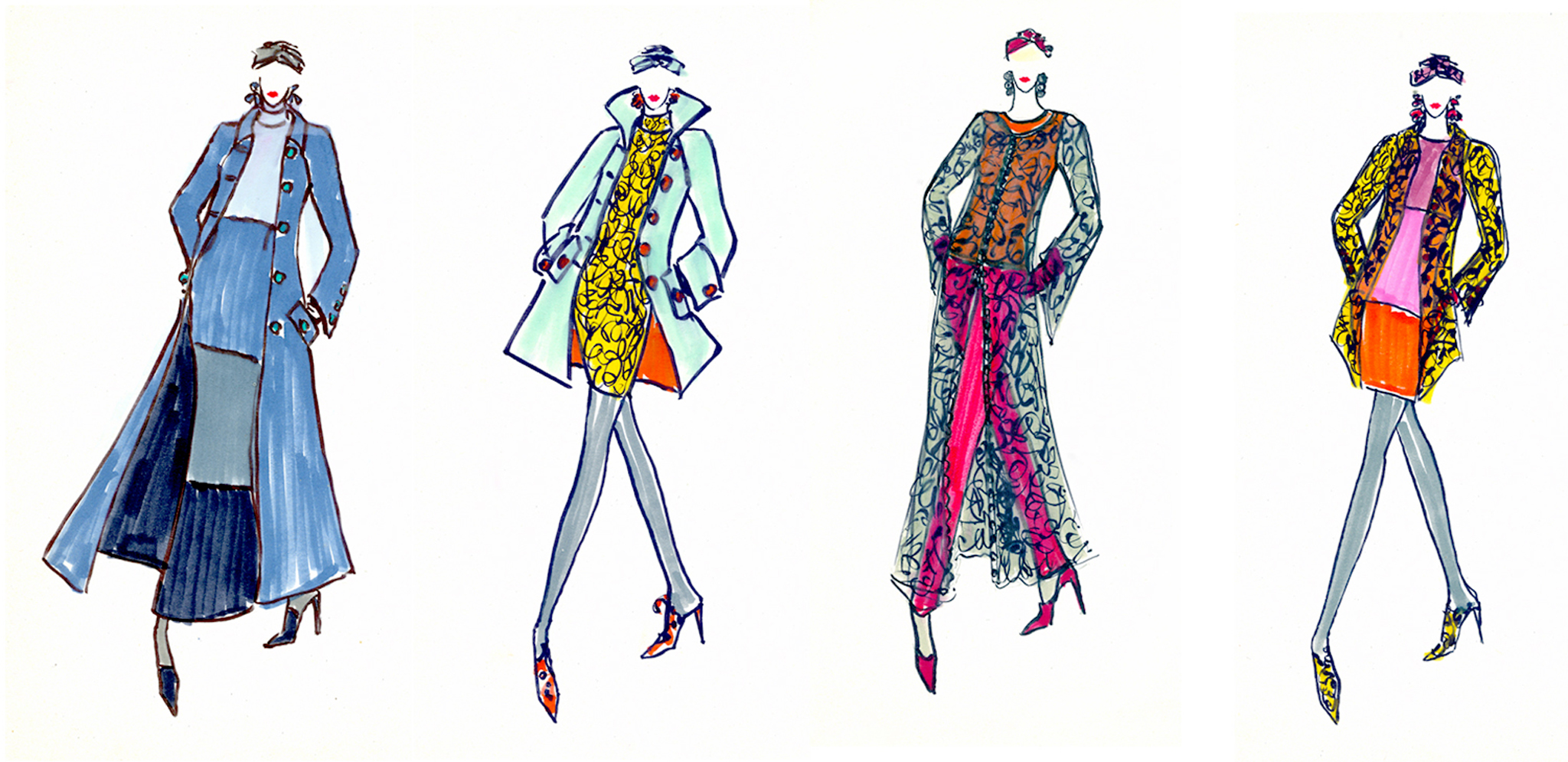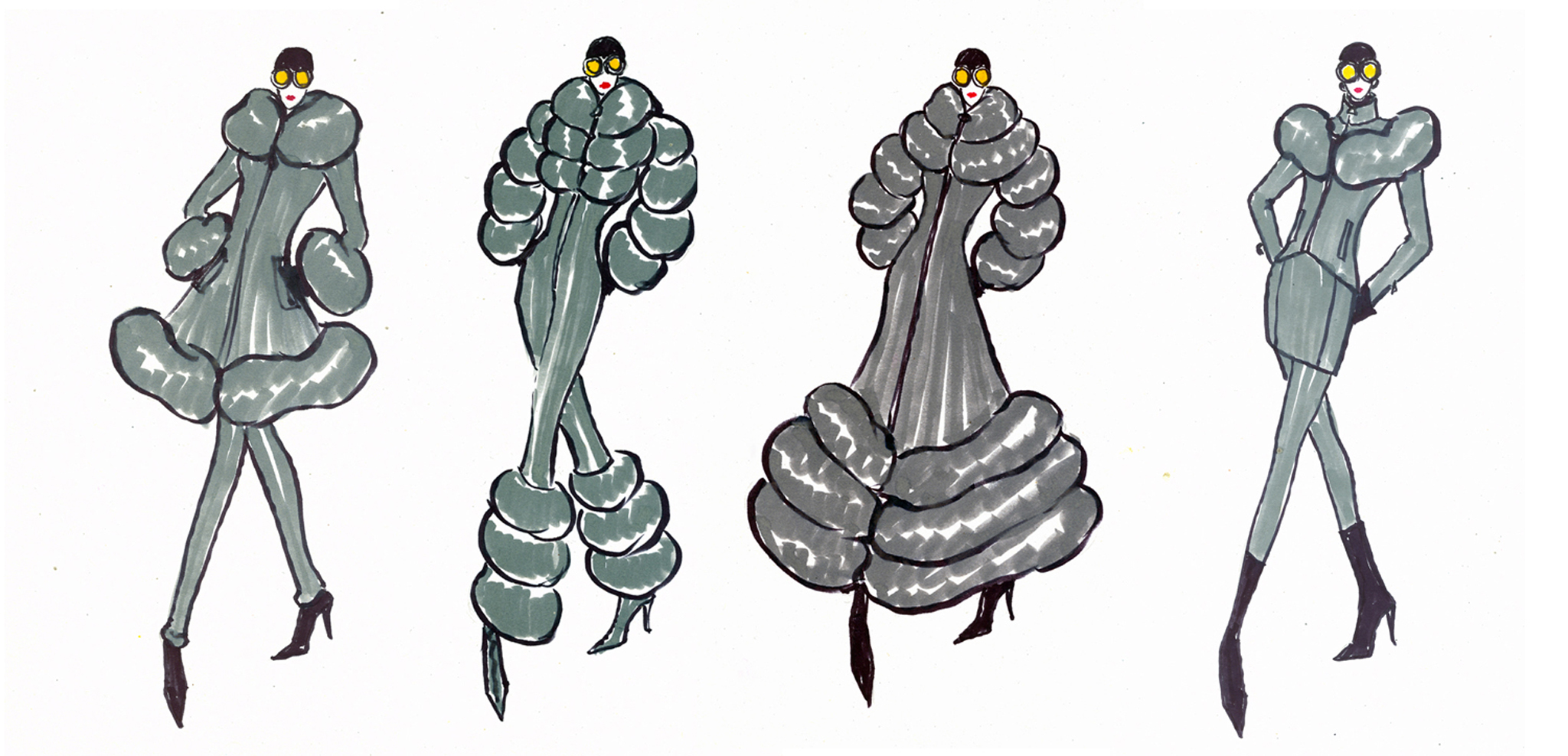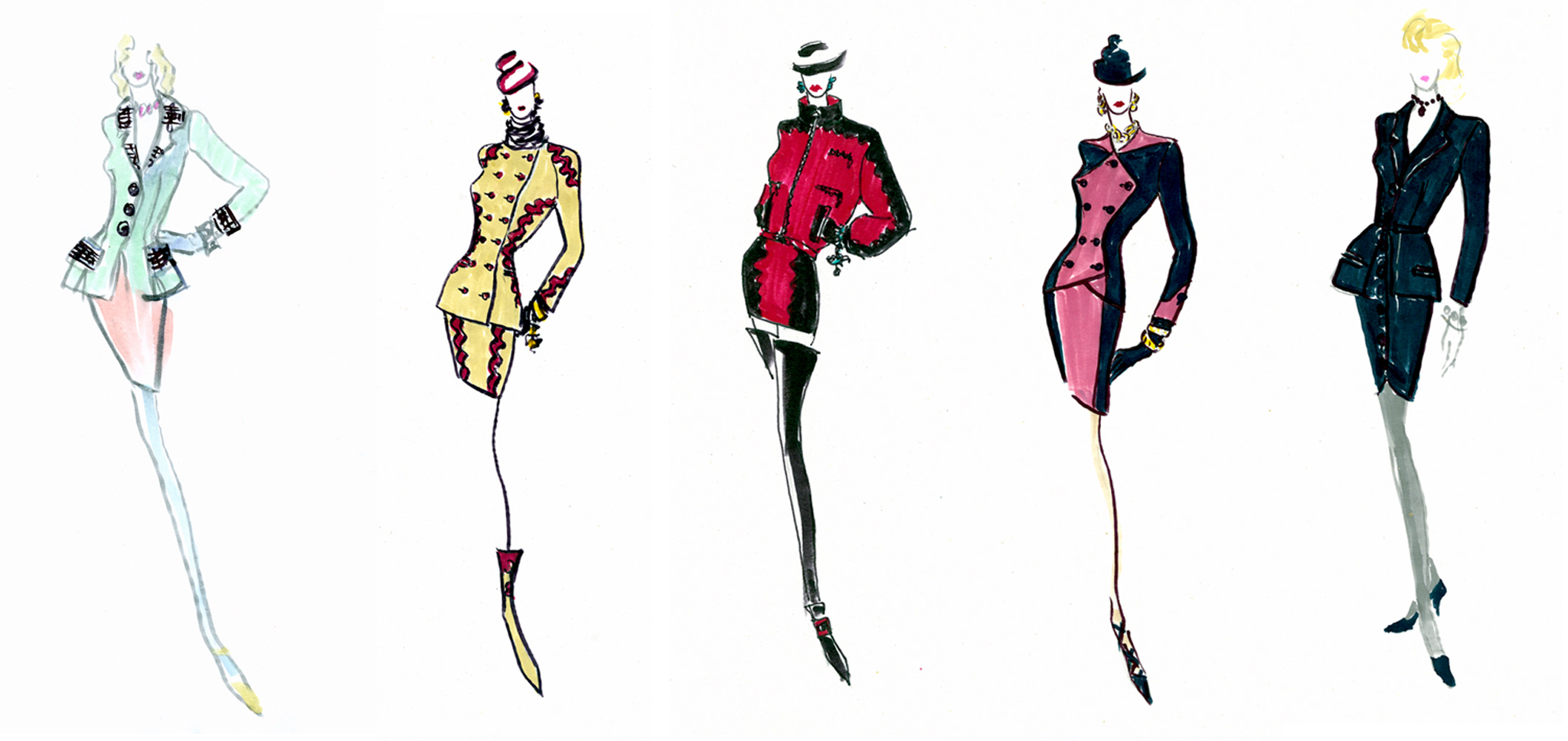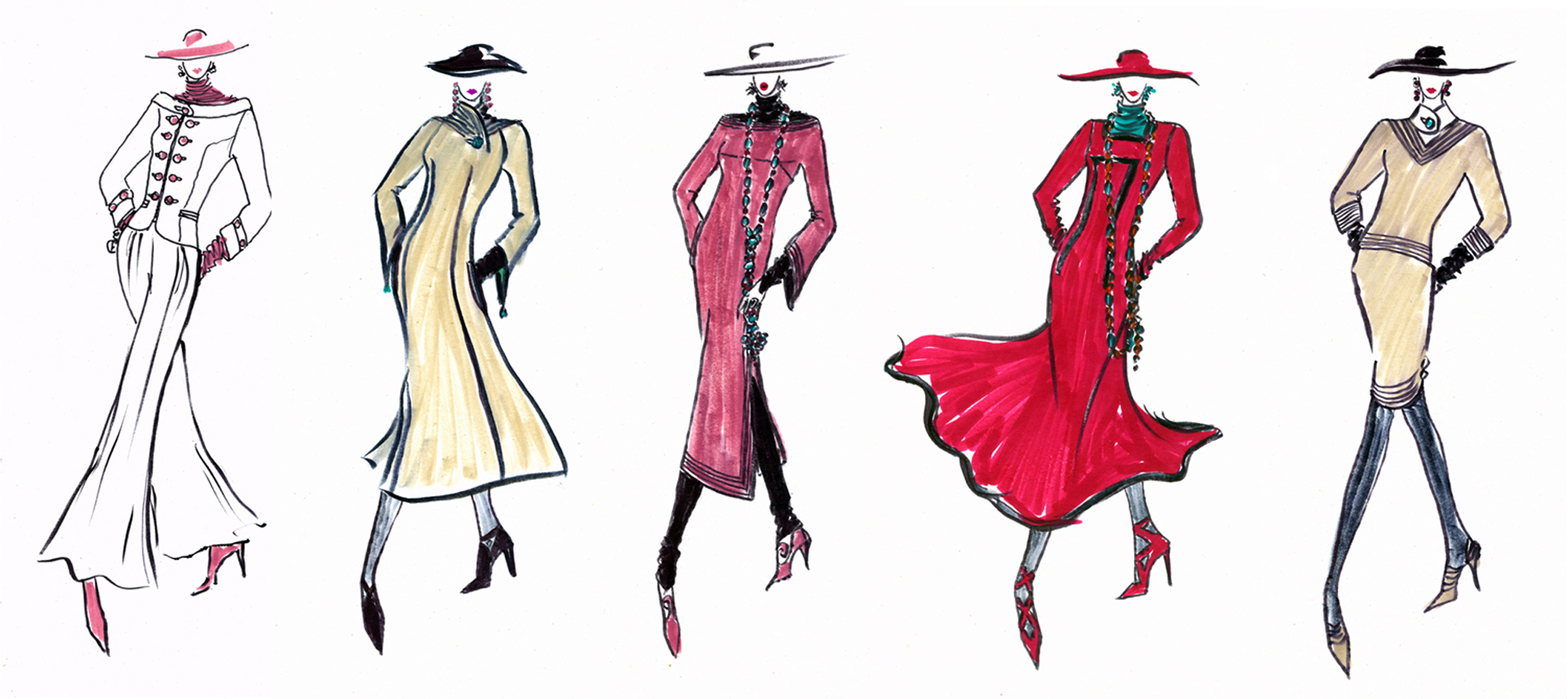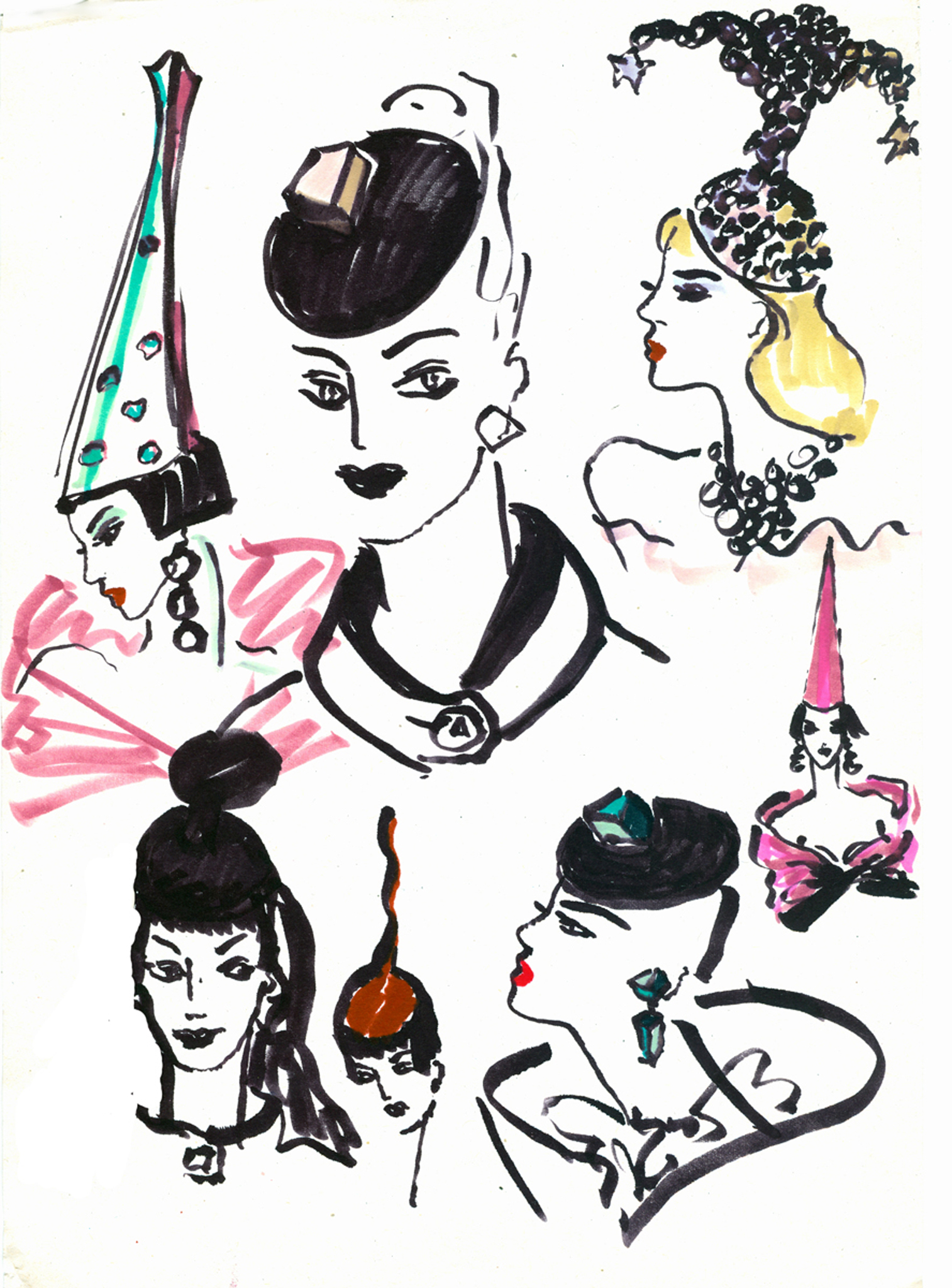 A Gallery asked me to do an exhibition of my shoe work, but that's for next time….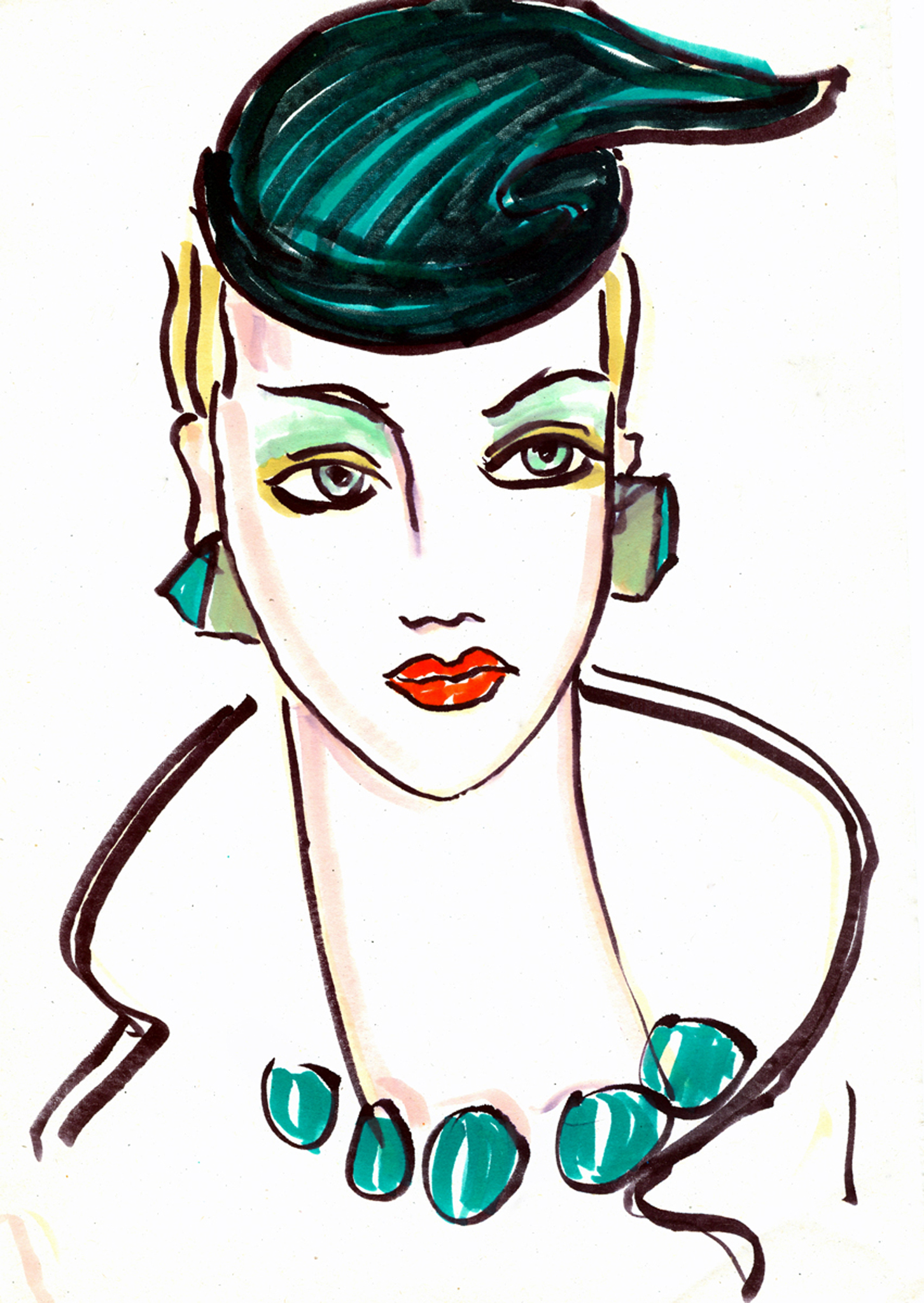 LOVE

and

PEACE