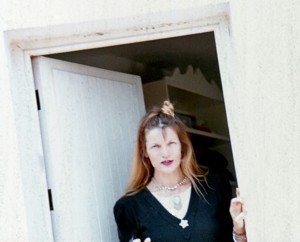 Here we were in that beautiful place and with the possibility to set up a business of my liking and I had decided it was going to be shoes. Actually I knew little about shoes, for sure love them and I had designed them for YSL and sometimes had my own designs made up by a shoemaker but that's as far as it went.
Now, where to start? It was 1982 and there was no internet we could consult but we discovered that Alicante, a Provence at the coast quite a long way from where we were, was the place where the shoe industry was located and there, a few miles from the city of Alicante, was a small town called Elda that concentrated totally on shoe making. Some other little towns and villages made shoes too but Elda was bigger and had the best reputation.
One morning we all got in the land-rover and we were on our way, a beautiful but very long drive through the high mountains and country roads. It was so far that if we left early in the morning we arrived late at night but that first trip we stayed somewhere overnight because we wanted to arrive fresh and early in Elda to investigate the situation. We went to have breakfast in town and made a telephone call ( No cell phones in that time) to the first shoe factory we saw in the Elda telephone book. Salvador explained, of course in Spanish, to the director who came to the phone, what we were looking for and he advised to call someone called 'Alverado' and invite him for lunch in the Elda country club, he probably could help us further. That was indeed a funny meeting, the food very good and we learned a lot. Alverado was the most advanced designer and had his own factory where he made his own line which was successful and after we explained again what we wanted to do he asked if we had our " Hormas"? Horma is the spanish word for "Mould" or "Last" in the shoemakers language, which is a wooden or plastic form on which the shoe is moulded and mounted and which decides the shape of the shoe and the height of the heel and the width and the comfort… so indeed very important. No, no we had no moulds and it turns out that each model needs a mould and the first thing to do was to go and visit the mould makers and choose some form that would go with the designs I had prepared. We started with the one that Alverado had advised us and to our astonishment there were thousands and thousands of moulds to choose from, so many that at first it makes you dizzy but later you get used to it and you know better what you want. In the end we decided to have our own made up and so we went to the best mold crafter in Elda and had him make up 2 basic forms, 1 for high heels and 1 for flats which he made to my foot so I could fit the models.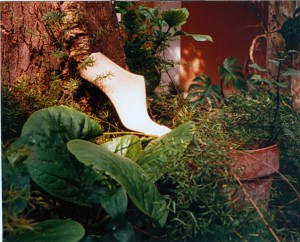 One of our forms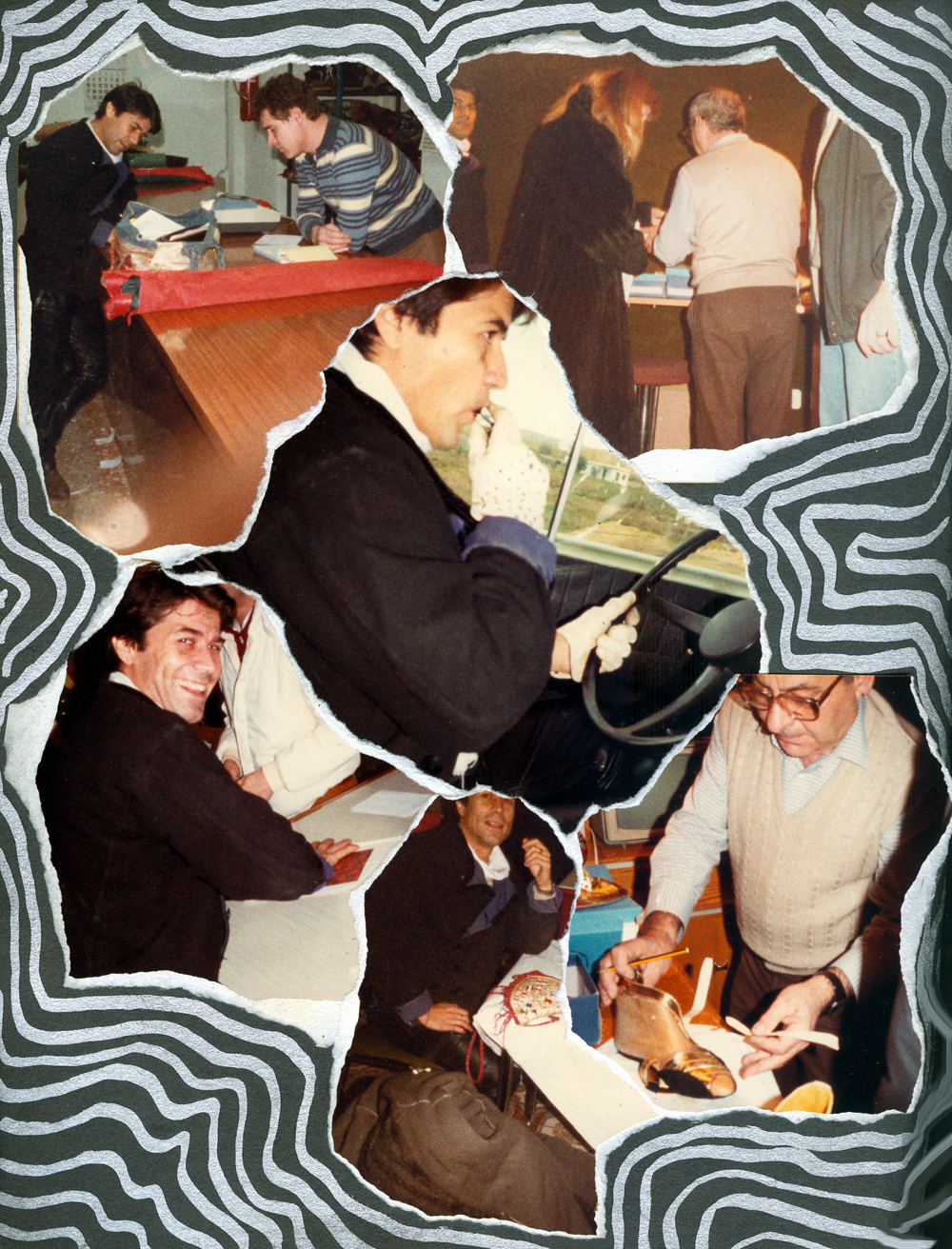 Extensive days looking for leathers and other things to do with shoes….
All this took days but in the meantime there was a lot to discover and at every step we were sent to the next and after visiting several factories we found Francisco. He was the son of " Montesinos" a well known shoe-factory owner in Elda, but Francisco himself was working around in different places and someone had made him attentive to us and he spoke English!!! It was sometimes hard at that time to express myself exactly in Spanish so the fact that he spoke English and knew every corner of Elda made us take him in as our manager.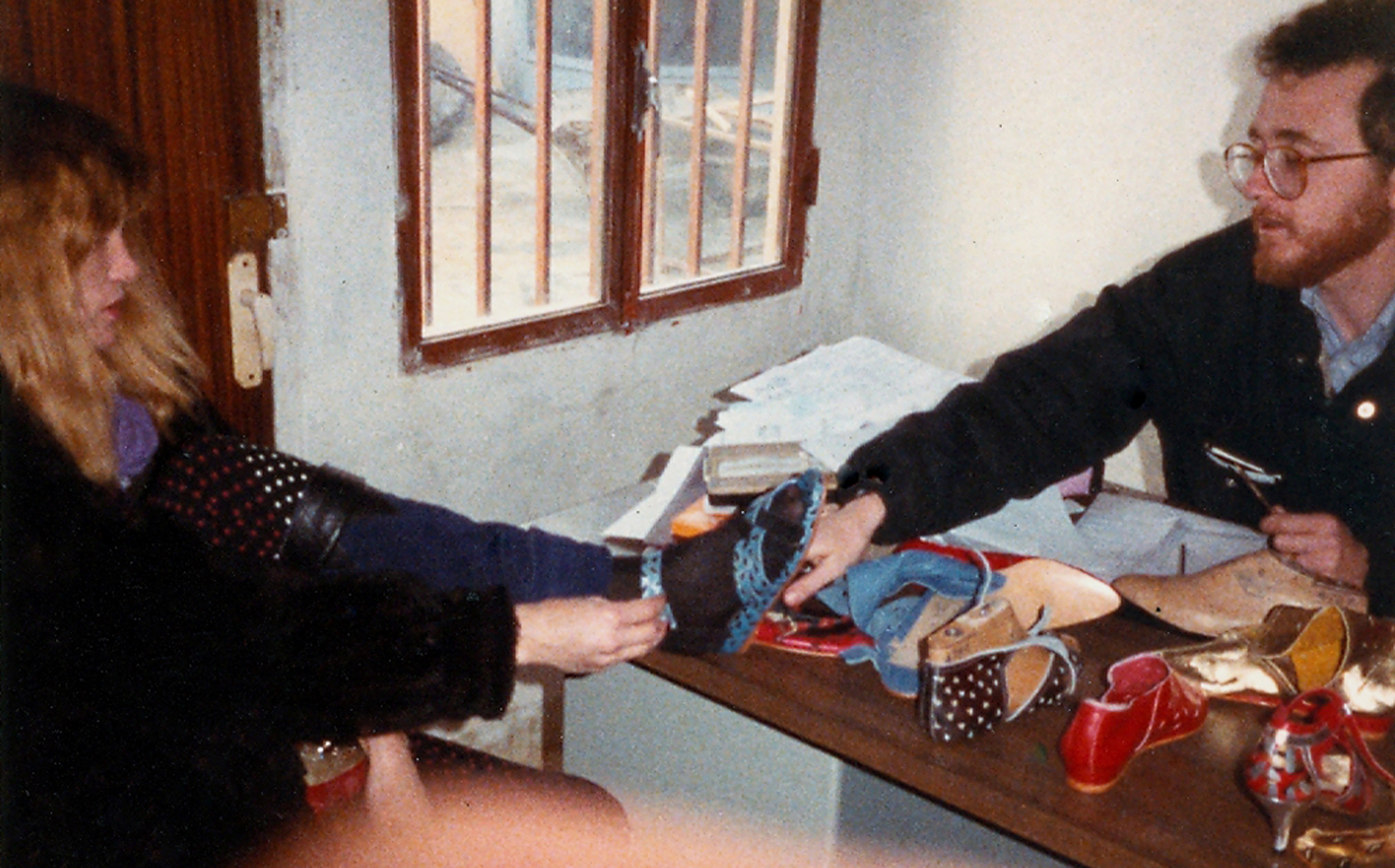 … with Francisco Montesinos trying out our first models…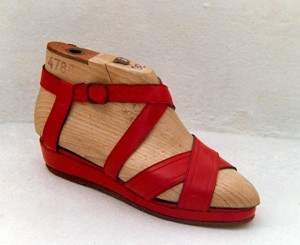 Although Elda had everything a shoemaker needs, it was very basic and there was very little fantasy. Could not find the soft Gold leather I was looking for and it had to be soft and comfy… here I got a lot of protest of the shoemakers in the factories because they were not used to doing anything different and wanted to stick to the traditional way… Also I was a woman and believe it or not in that time still something not heard of much in that little Spanish town. So because everything was so basic I had to invent little things that would make them special, so we painted the leather made holes and made them all as soft as possible but of the best quality materials.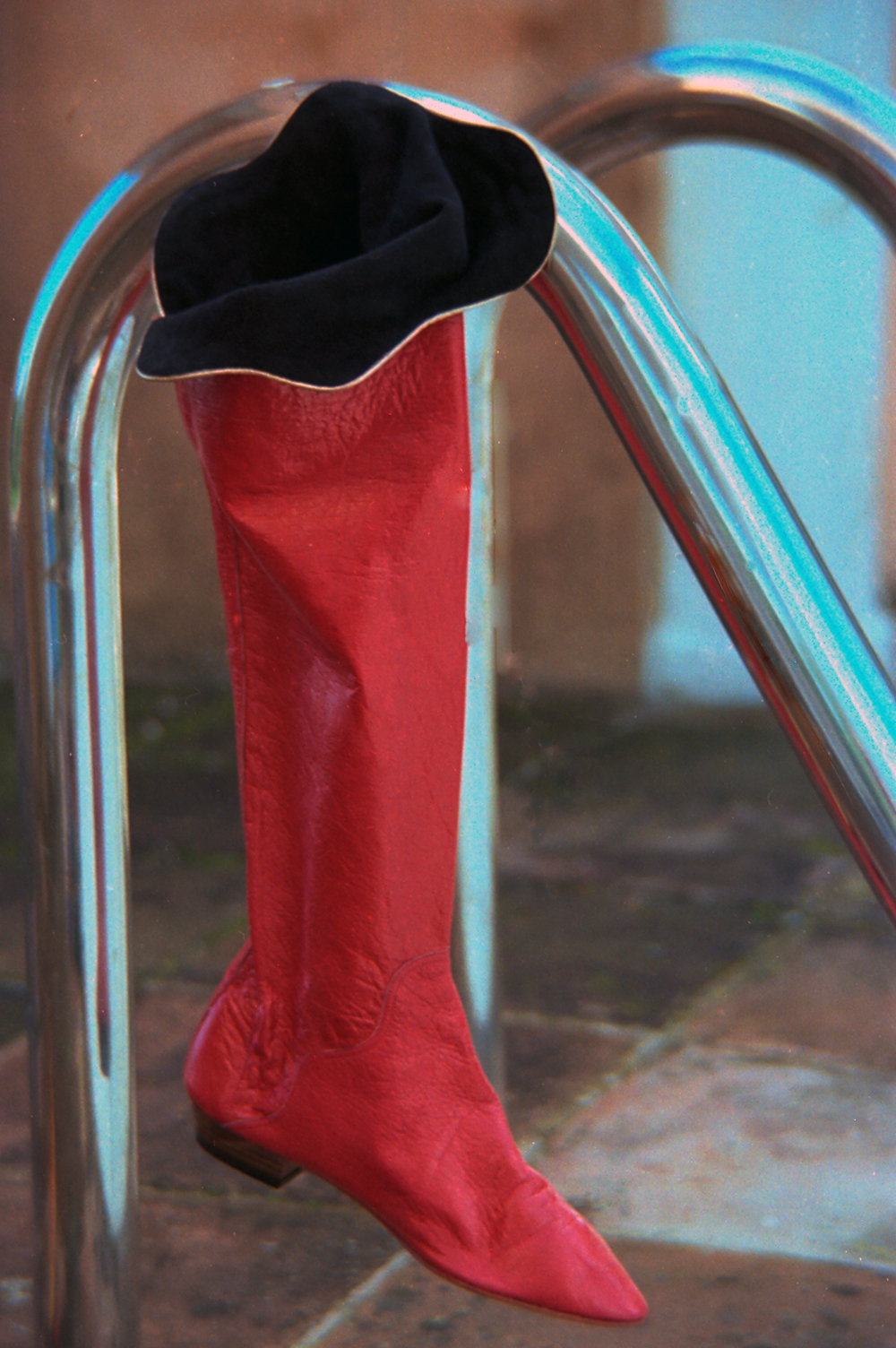 The softest of boots….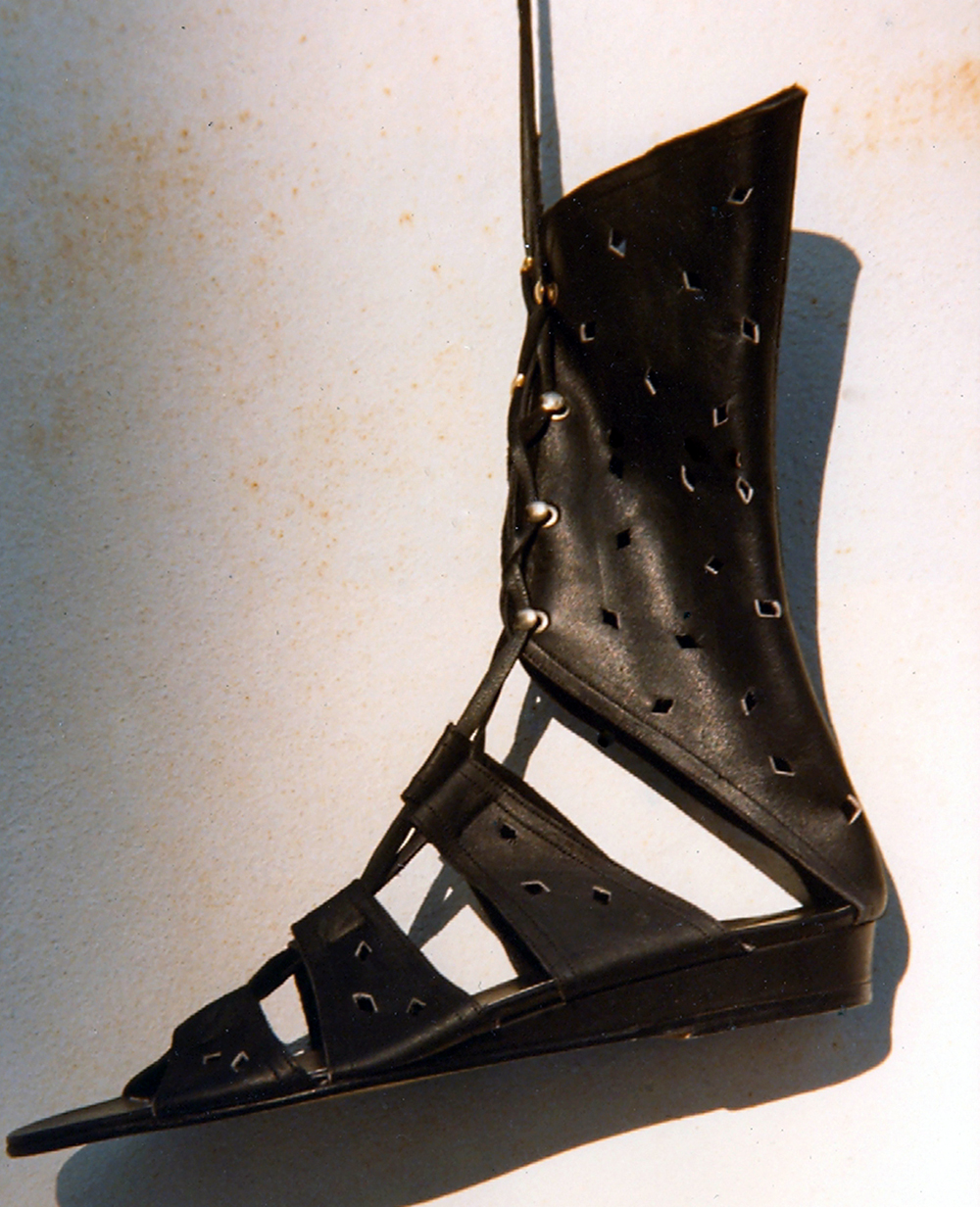 The Gladiator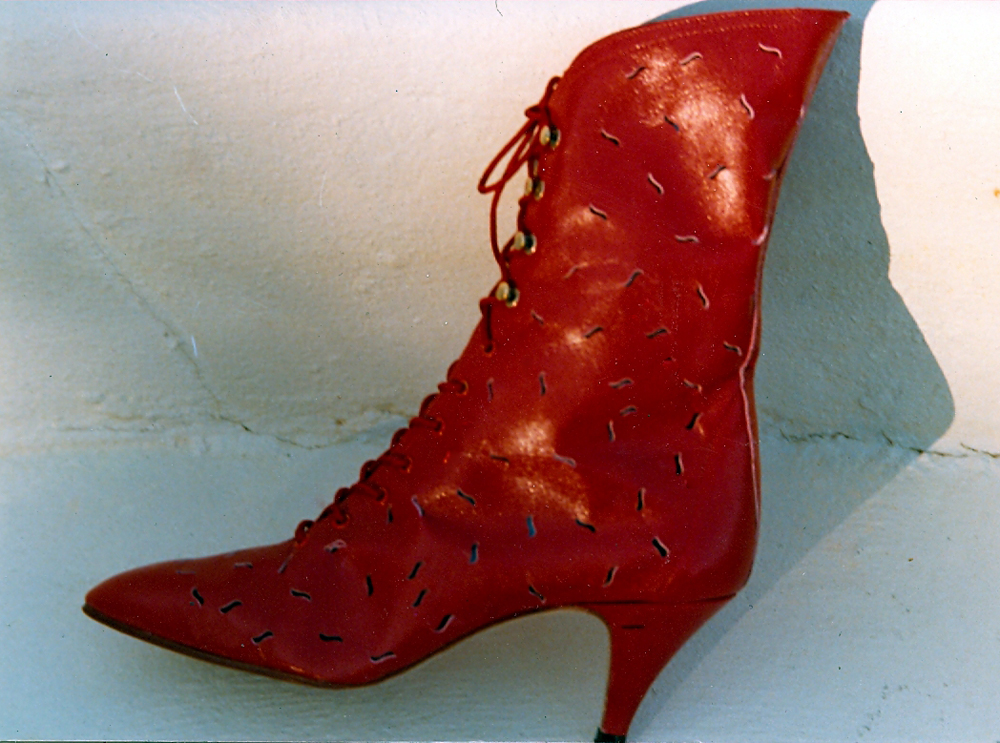 Red Rocky, so well fitting, making a beautiful leg….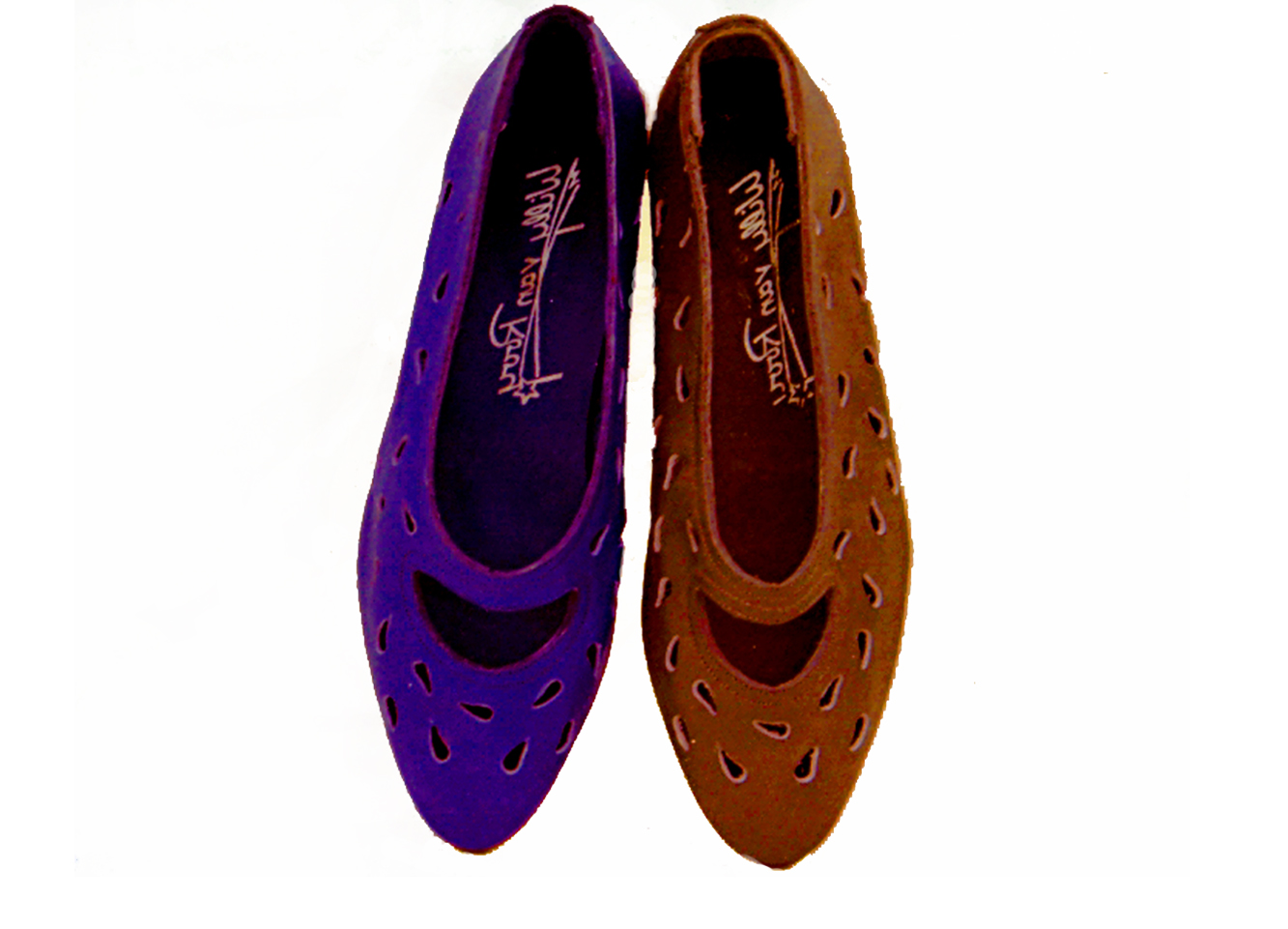 Venus, a best seller …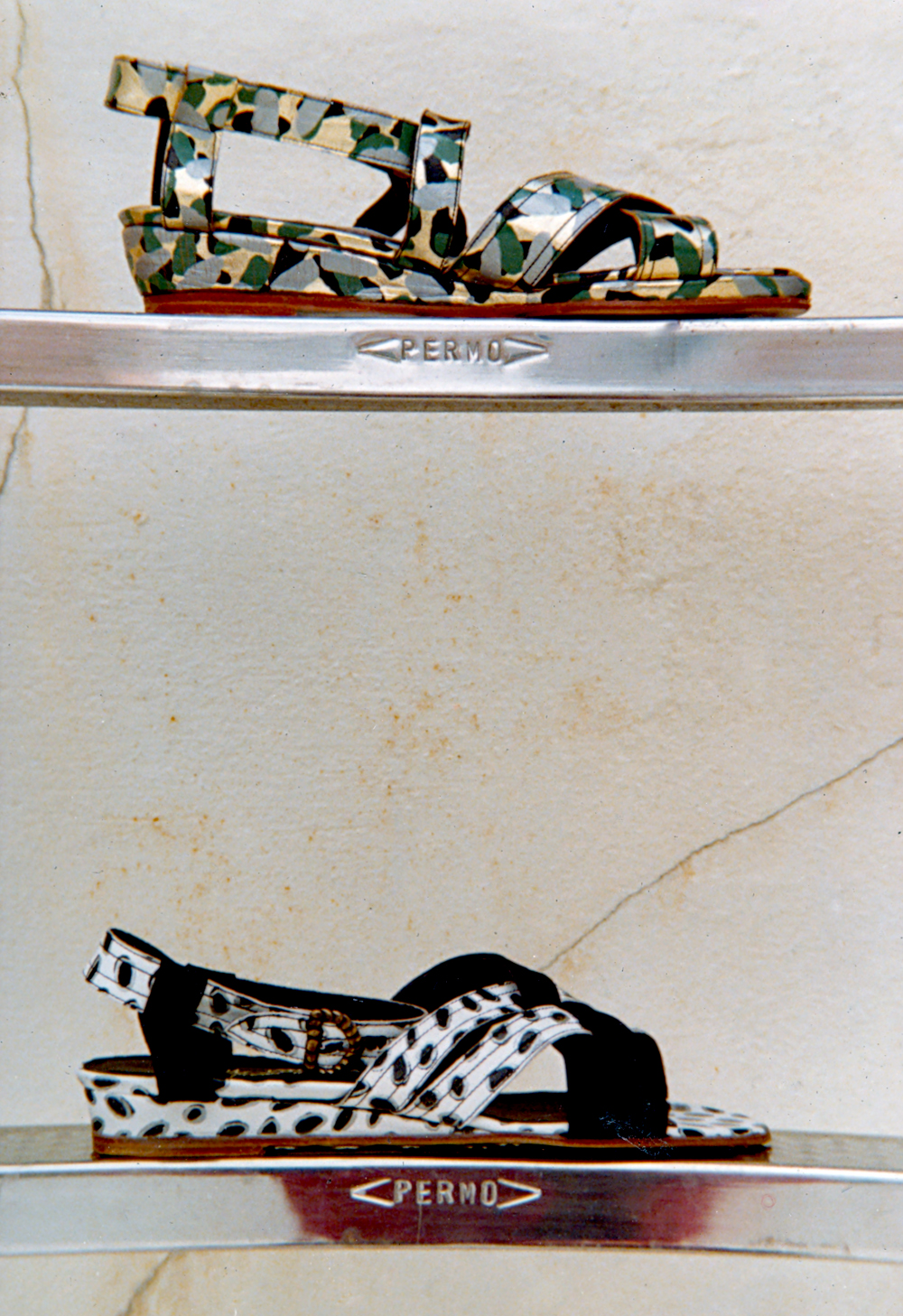 The painted leather….
We did a lot of work and after spending some time in Elda it was always great to come home and enjoy the pool and all the wonderful things there…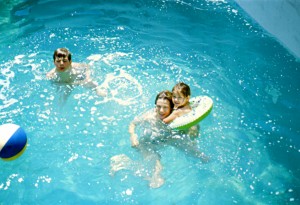 Back in "El Cuarton" we were now known to have resurrected the little castle and had done such a great job with the house that we were asked to take care of an other house that was empty and was next to ours… This house was much bigger then the Nido so we decided to make that place our  working space….
We go there next time but for the moment you can see what Salvador is doing in Alegria's blog, Click HERE☜
 LOVE and PEACE