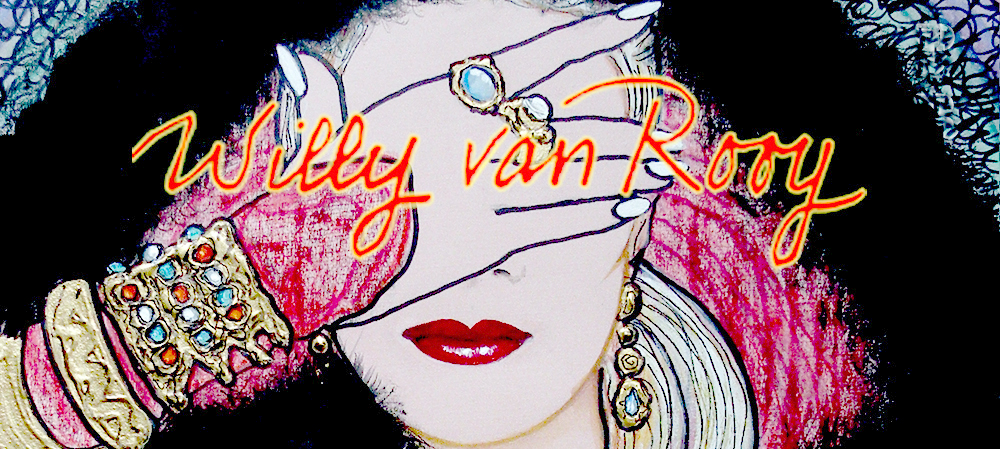 Times they are a changing……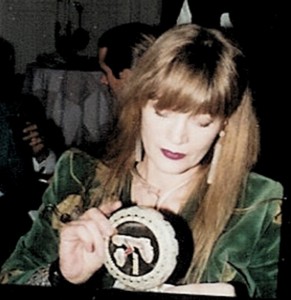 In 1980 and 1981 I was drawing a lot for Yves St. Laurent and for me this was such a pleasure that I made each drawing a really nice one which was maybe not that necessary because after all it was for the designs they bought them. But Anne Marie told me that she really liked the fact that if she asked, for example, for T shirts I would also draw the belts and the jewelry. She really liked my drawings so I tried to make them as wonderful as I could.
One day in 1981 she offered me a real job, not freelance like I had done up till now, but in the YSL Design Studio which I knew well as I often went there and of course here was another dream-job for any one in my field of work, but…. although I did not answer straight away this time, but thought about it, in my heart I knew I was going to answer again: I can't do it….… because I could not, an other adventure was in the making and like I told you I follow my heart.
Anne Marie Muñoz has been an important person for me, so kind, so beautiful, such great taste and wonderful manners, always impeccable with her dark red lips, high heels and of course dressed in YSL, she helped me a lot and made me feel protected, I will never forget her. An other wonderful woman I won't forget is Claude Brouet, at the time chief editor at ELLE and later at MARIE CLAIRE and now at Hermes, she had a vision in Fashion , an incredible eye and very kind, I like her so very much. And the wonderful Irene Sylvagni, then editor in chief at French Vogue and now the right hand of  Yojhi Yamamoto, she impressed me a lot because of her free spirit and wonderful eye for Fashion. These 3 women have inspired me and influenced me, even if they don't know they did so, and I am forever grateful to have had the change to meet them and work with them. ( if you click on their highlighted names you can read more about them).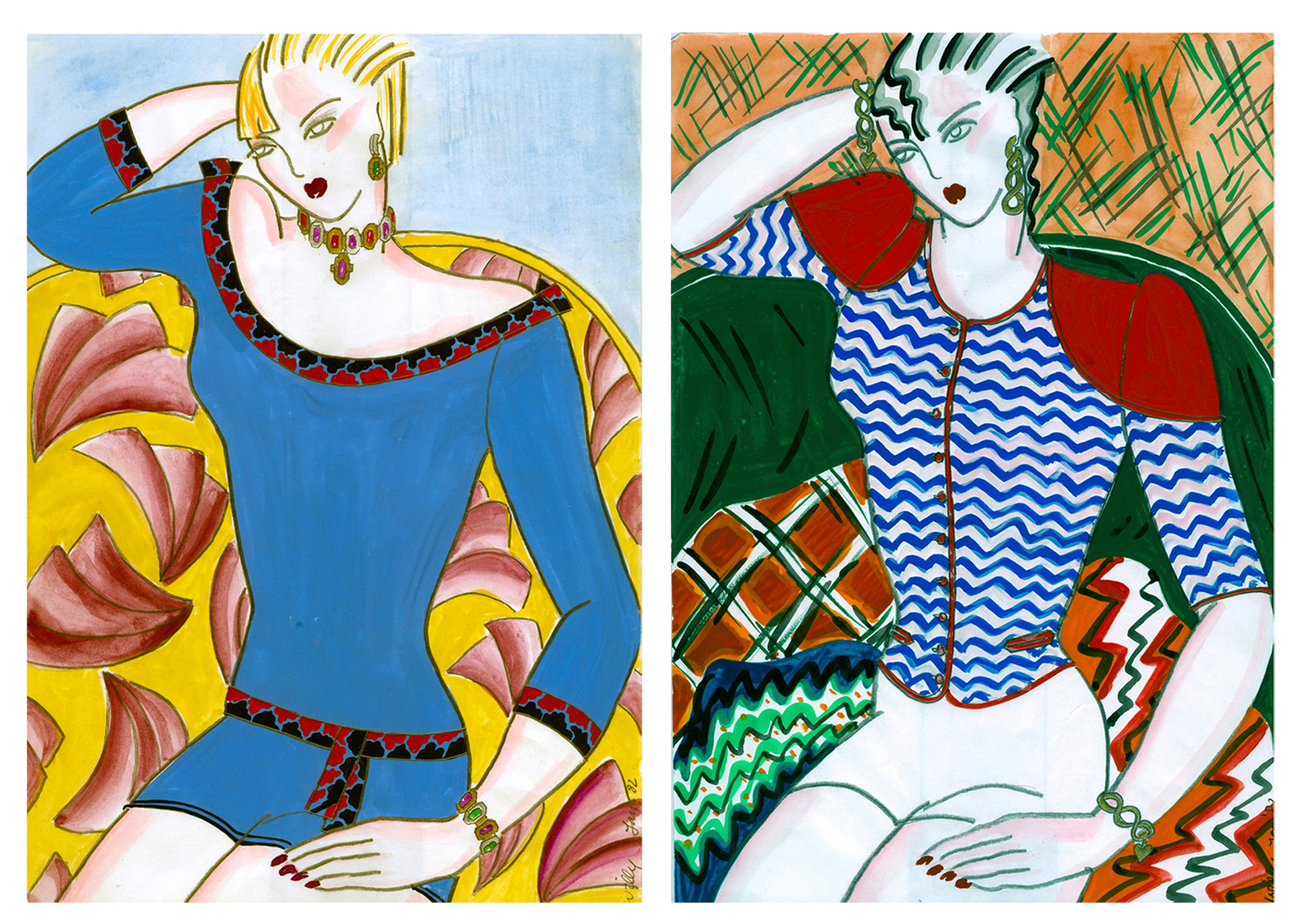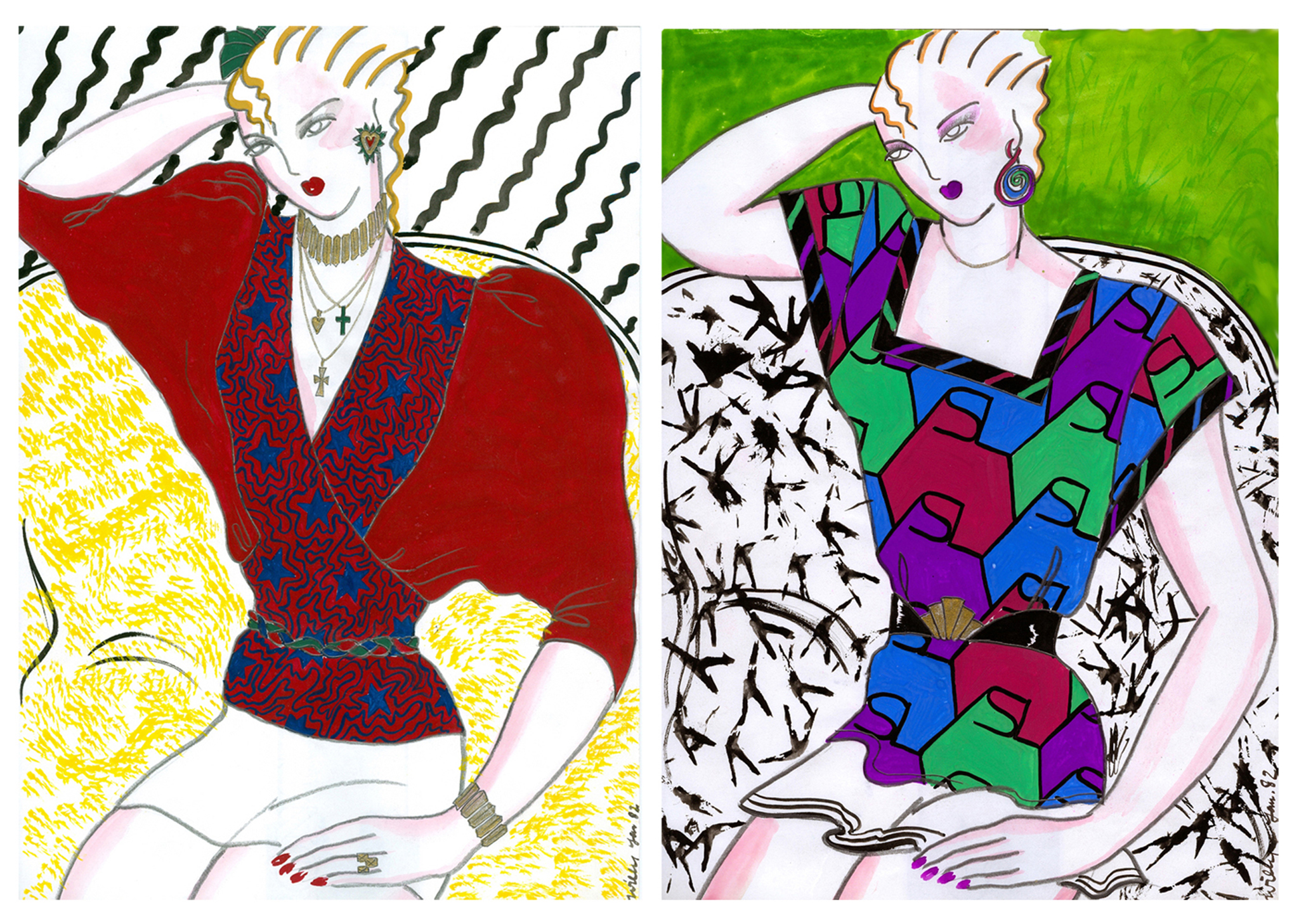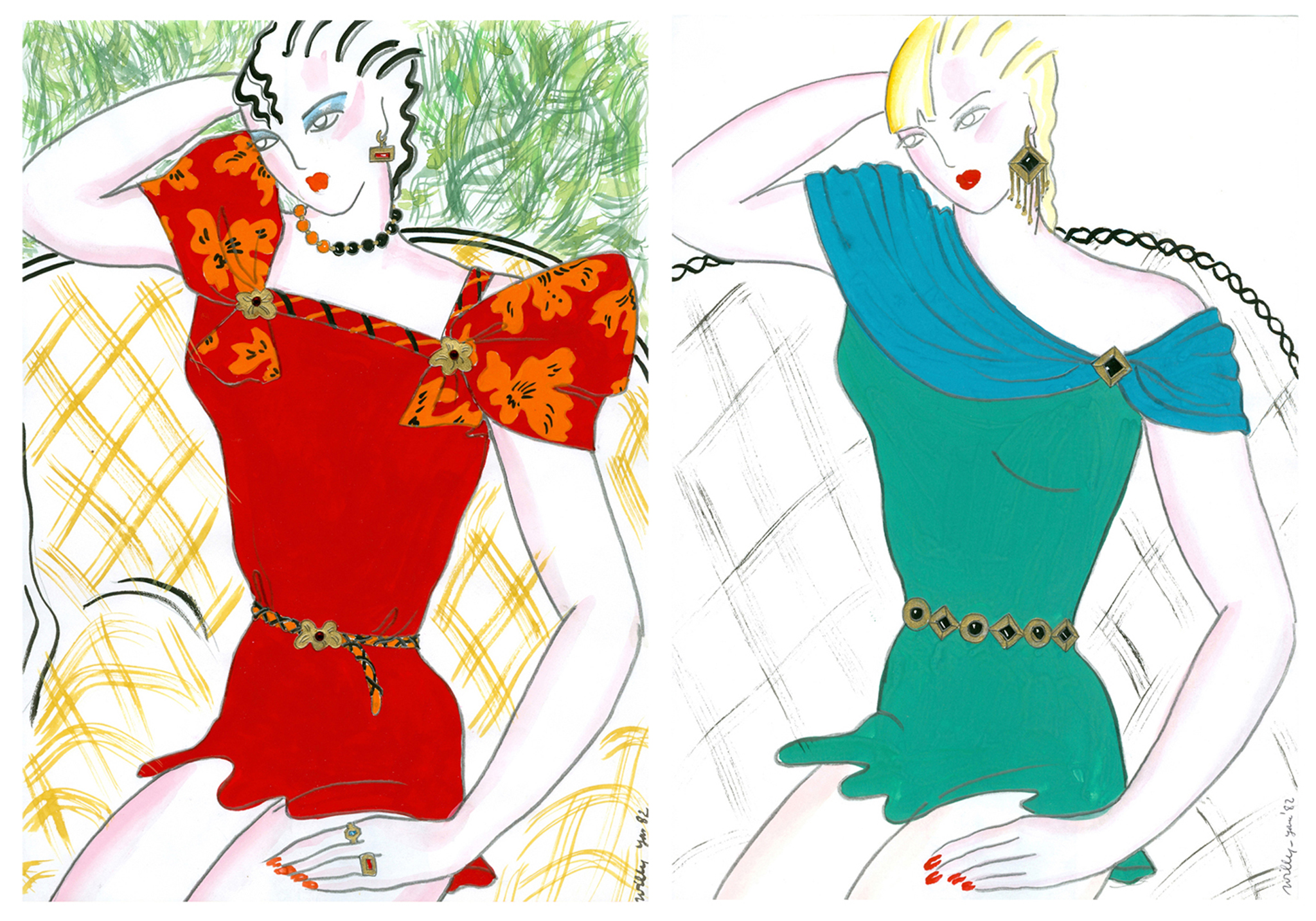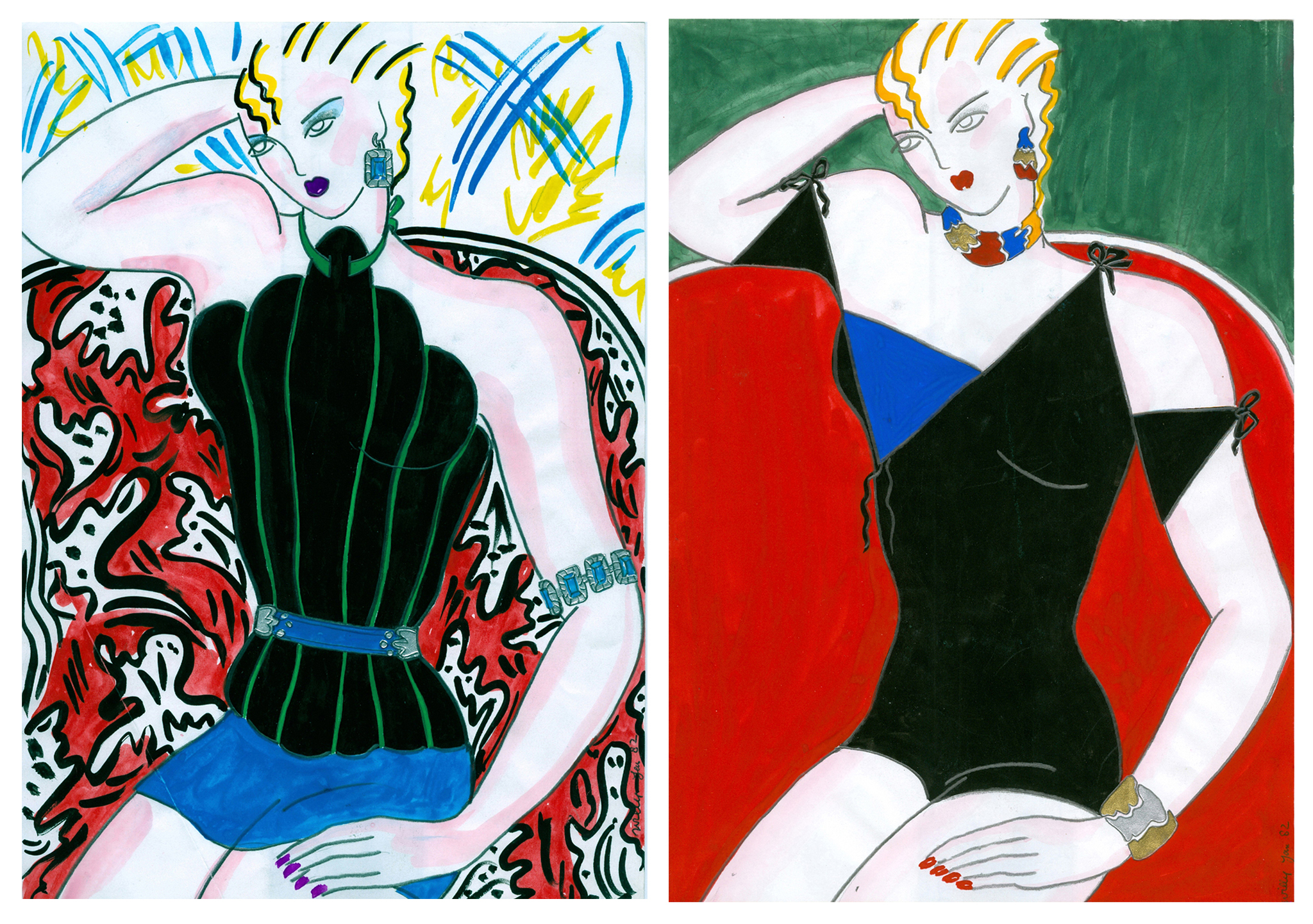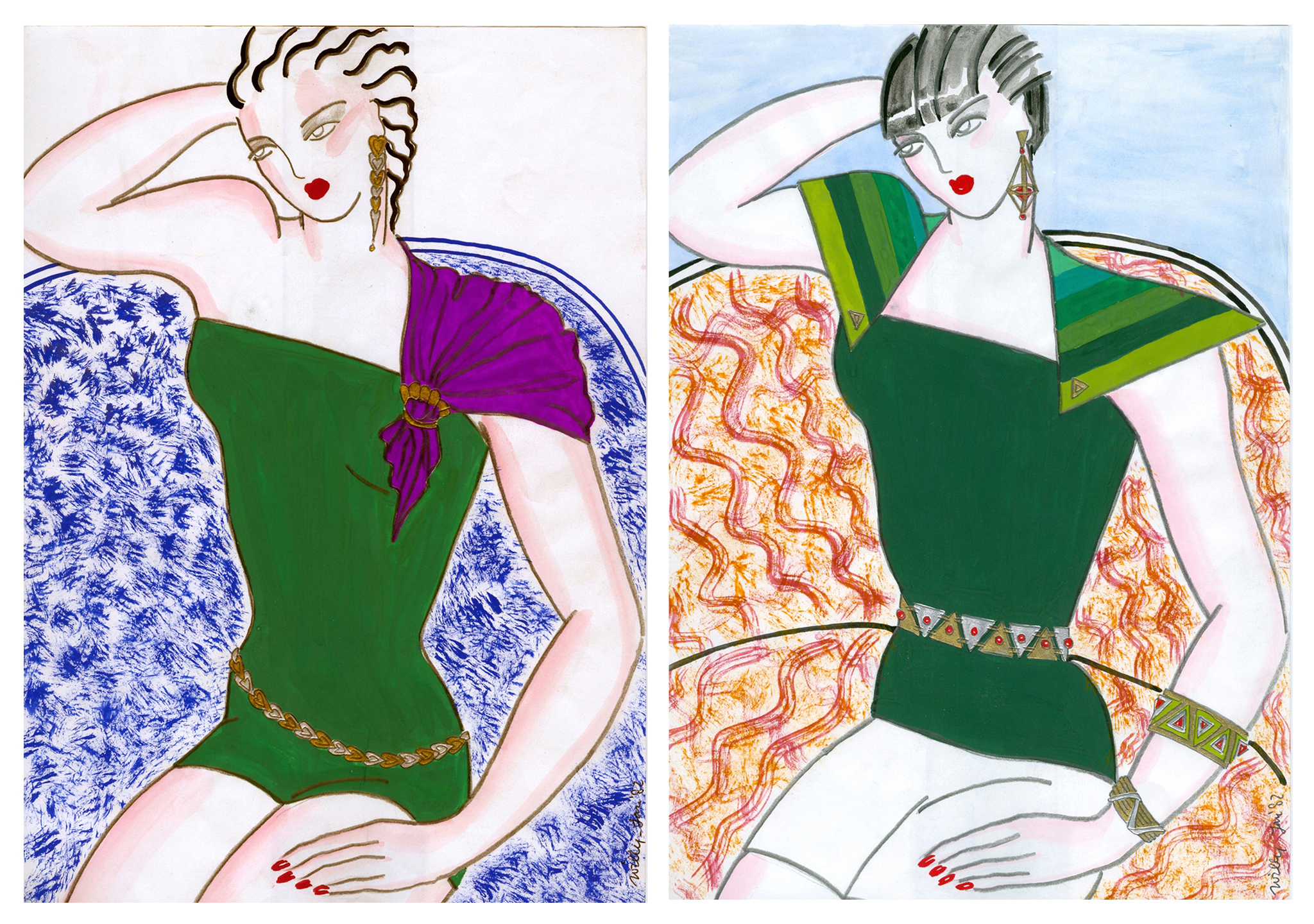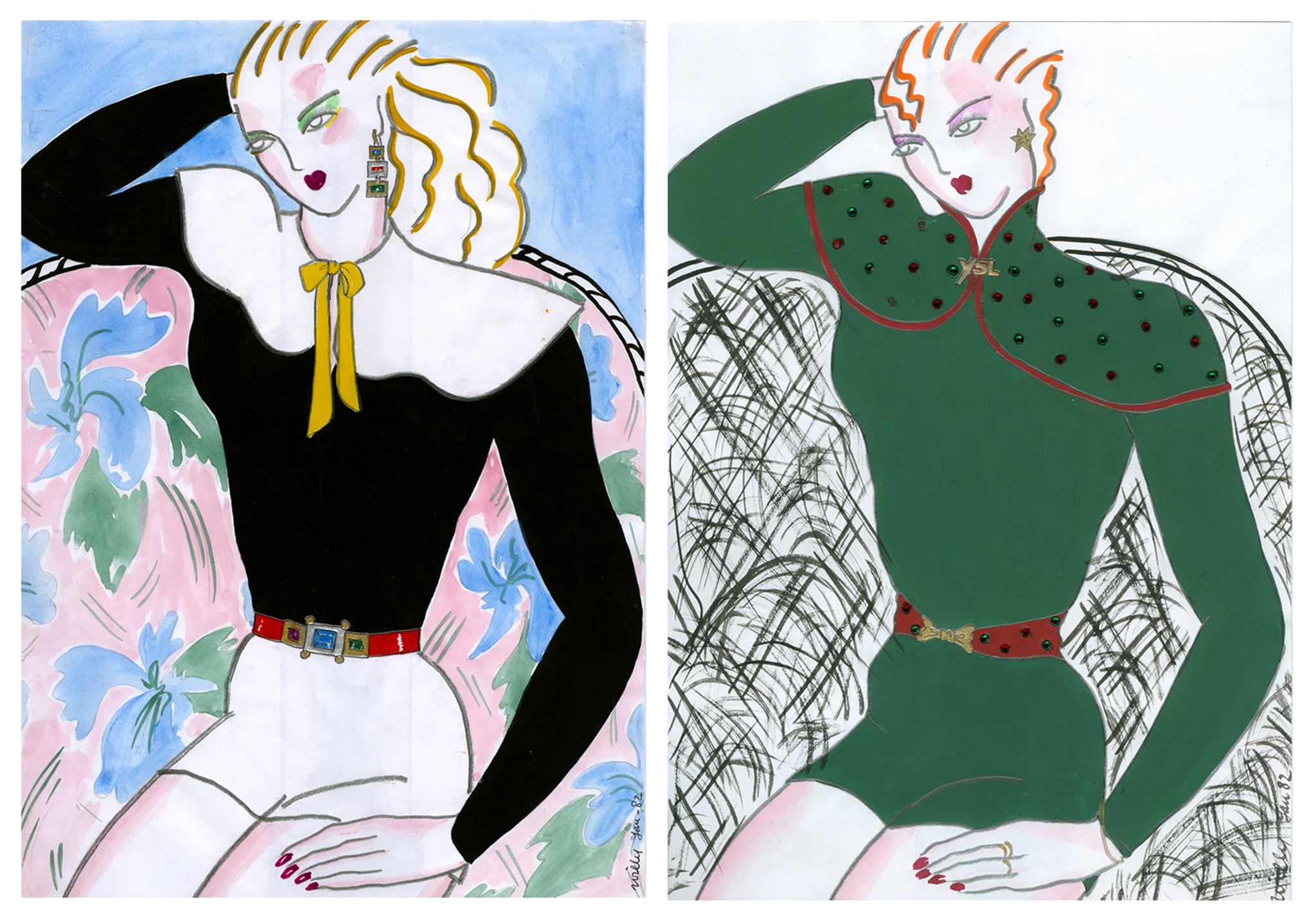 The drawings above (and 4 jewelry drawings) are in my possession because somewhere in the late 80's when YSL was being sold,  Anne Marie gave these drawings back to me and said: 'I like you to have these drawings, Yves liked them very much and I think you can do something with them one day' .. Anne Marie, Anne Marie, how thoughtful…
Anyway I have them and think to sell them, after all they are a document of Fashion of that time and they have been through the hands and eyes of the master himself…
In the meantime… showing you some family pictures of that time, I even printed those myself in the Darkroom of a friend…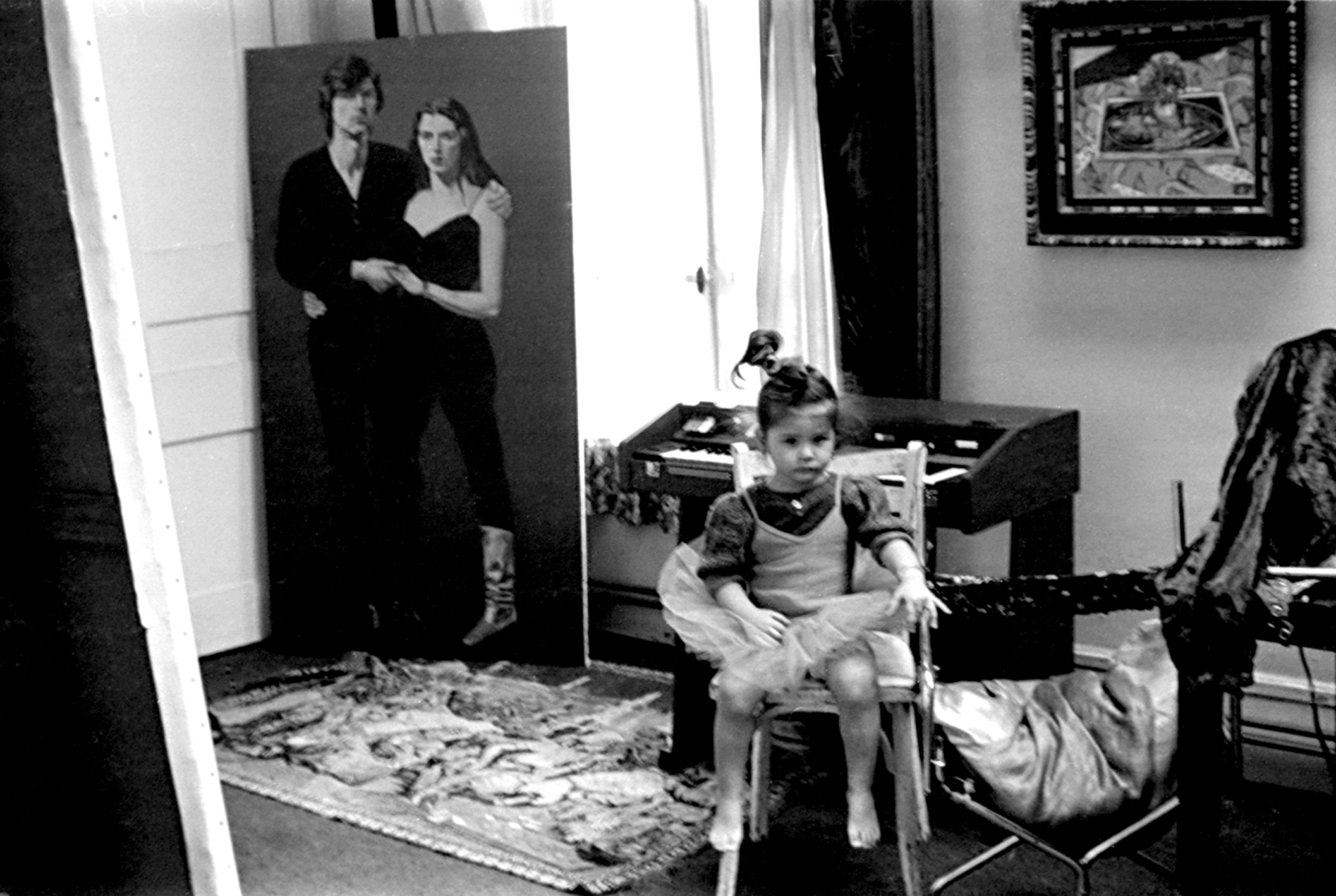 Alegria was growing up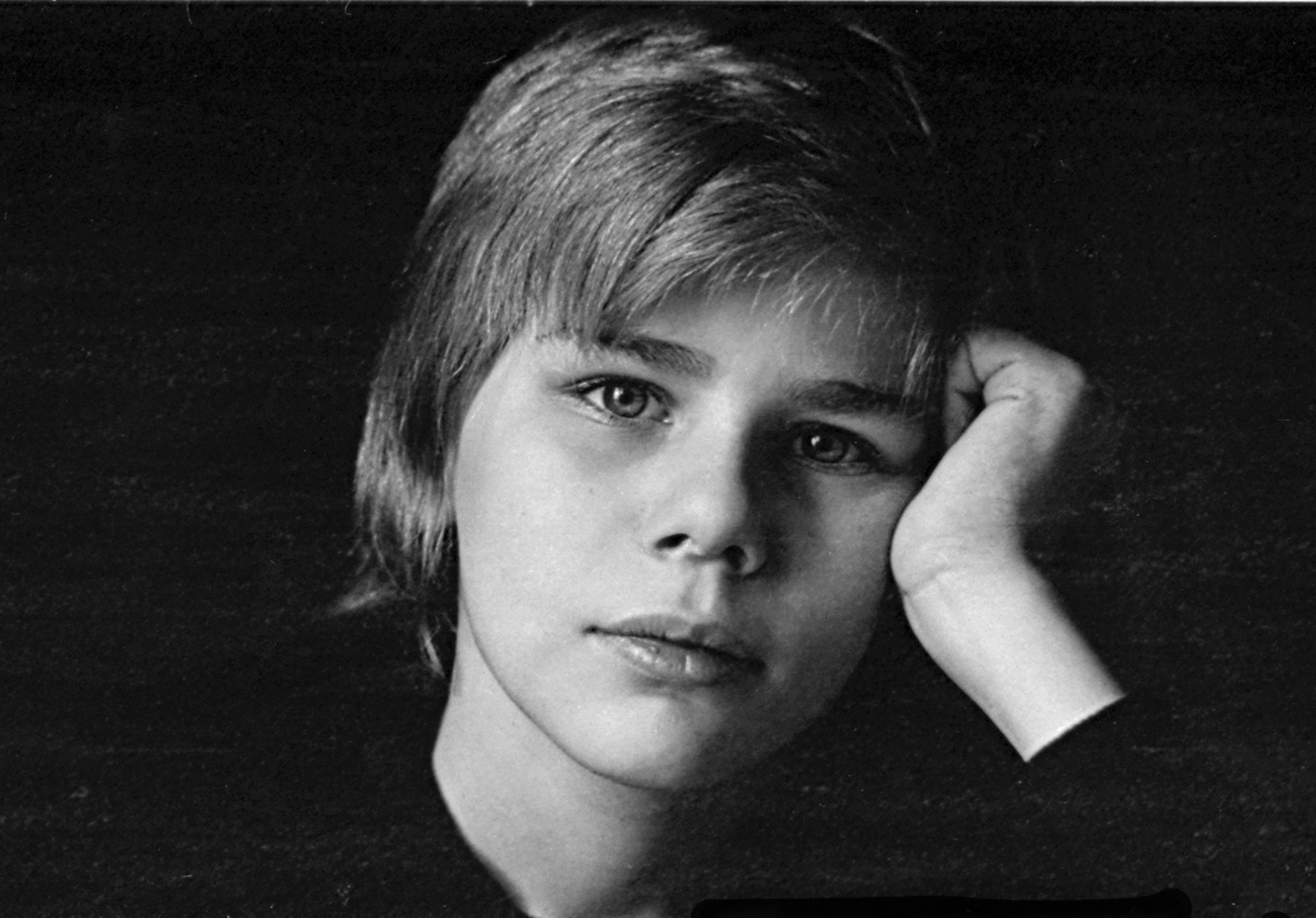 Alejandro was doing well in school (his French teacher called to meet us and told us Alejandro had a great talent for writing and compared him to Flaubert and Rimbaud. He was doing a part in a popular French movie " Alone in the world" a famous tear sucker which plays every year around christmas on TV. His mother in the movie was Petula Clark.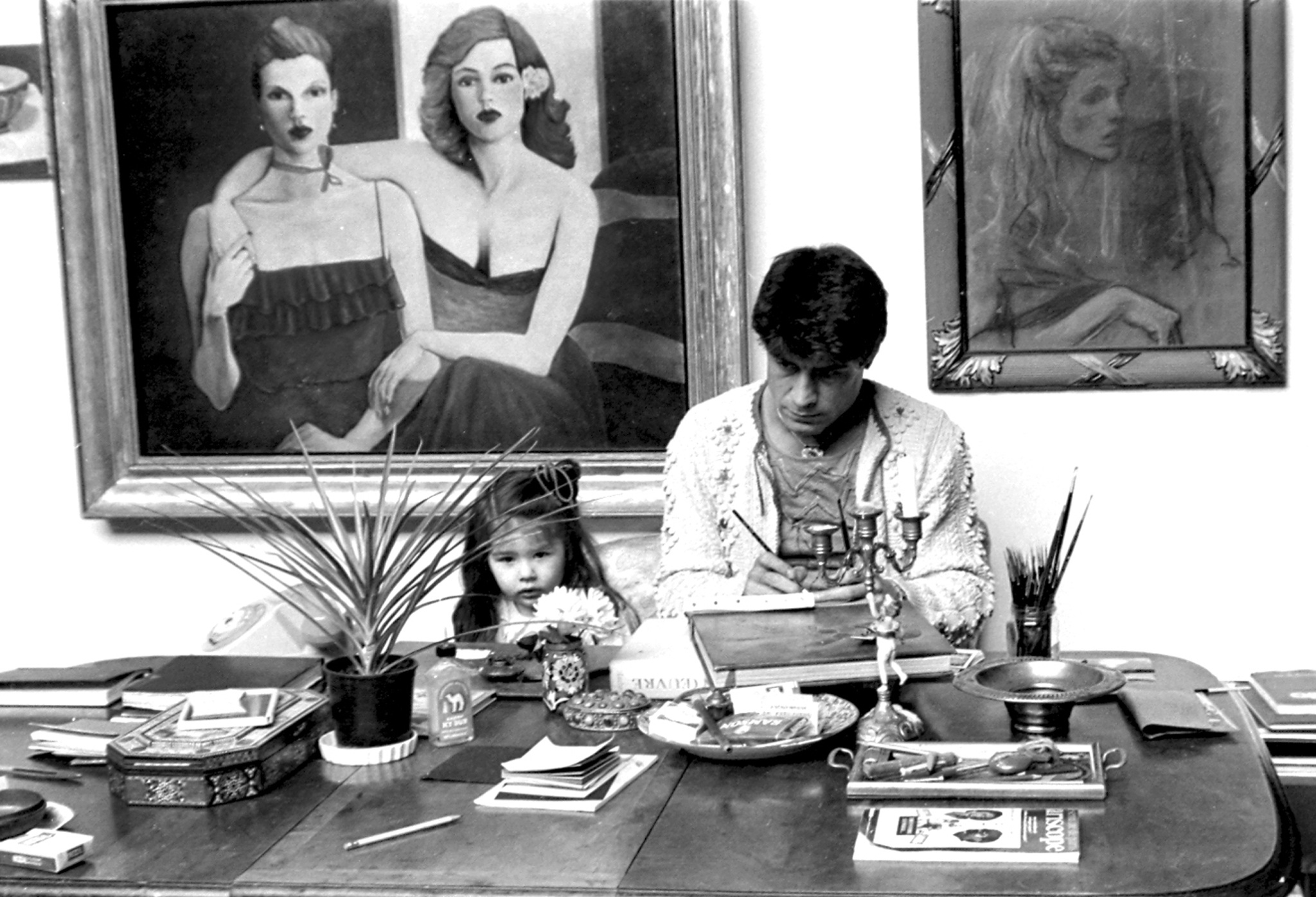 Salvador was painting like always but because of circumstances he had to drive with his friend  Juan Prat to the south of Spain as Juan himself could not drive. There in Spain he met Samina, a Pakistani princess of whom he made a portrait and who would lend us her house for several years and he met Robert, who would become an important person in our lives. Next time I will tell more about this because here things are starting to change and that was the reason I did not accept the wonderful job Anne Marie was offering me.…
Paris had been great, we had done a lot of things, we had met a lot of wonderful people, we had made friends, we enjoyed the best parties…Yes, Paris is a great place to live, we loved to walk around and go to the museums and exhibitions and to wonderful restaurants. Around the corner from where we lived were 2 incredible ones, one very famous as the stars of theater and TV would go there, great food and open till very late and the other one was in Rue Chaptal, we found it by accident because it was in front of Alejandro's school. We called it " The Ladies" because they were 3 sisters doing the whole thing. It was so good we went there whenever we could and brought our friends but like with all good things the word spreads fast and after a year or 2 it got so busy you had to call to make a reservation well in advance, of course the prices went way up, but still, an incredible place. Then there was "Dominique", a Russian restaurant we liked a lot, Blinis with Caviar and Chicken a la Kiev, not to forget "Clos de Lilas" La Coupole and some other favorites. Enfin, Paris has everything and too many things to tell here… for now I leave you with some more family pictures.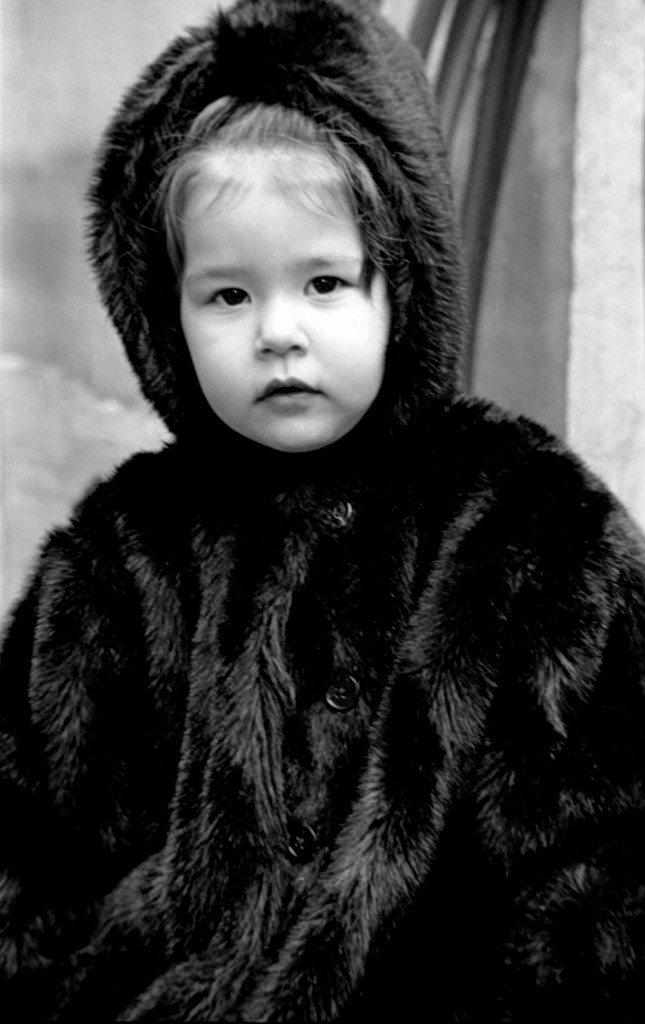 We are now getting ready to go to Spain….
LOVE and PEACE